The Lion, The Witch And The Wardrobe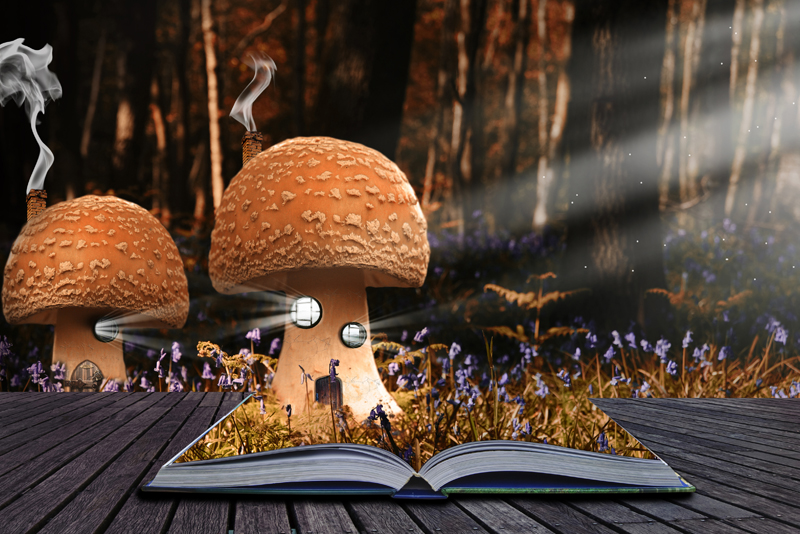 The Lion, the Witch and the Wardrobe (The Chronicles of Narnia, Book 2)
a much-loved and cherished book. It is more than fifty years old, read and devoured by generations. The book is the first in the The Chronicles of Narnia series.
In the book
The Lion, the Witch and the Wardrobe
, we meet the Pevensie children. There are four children: Edmund, Lucy, Peter and Susan, and they live in the English countryside. Their parents have sent them to live in the safety of the country with Professor Digory Kirke. The story takes place during WWII when the Nazi's are constantly bombing London. Like some many hundreds of London children, they are sent to live in the safety and security of the country.
Although Professor Kirke is kind and friendly, the children are alone much of the day because he spends most of his hours in a closed study. The house is large with many rooms so in order to have something to day, the children explore. The many rooms seem to go on and on, some are furnished, yet some are empty. They spend hours exploring and playing hide and seek.
One day, Lucy Pevensie hides in a large wardrobe. This is an amazing situation. As she avoids slipping on moth balls she moves toward the wardrobe's back panel to escape detection. Carefully, she moves past the many musty fur coats. As she pushes past she discovers there is no back to this wardrobe!
Lucy tumbles into the magical world of Narnia through a time portal. Curious, she inches forward. She stops under a lamp post. There she meets a faun, Mr. Tumnus. She agrees to visit Mr. Tumnus' cave to get out of the cold.
Narnia is under a spell and has been for years. Everything is frozen and snow is everywhere. The White Witch is the cruel ruler. The White Witch's spell has cast a permanent winter over the land.
All residents of Narnia await their only hope. Aslan, the lion is coming. Will he be able to help? What will he do?
Will anyone believe her when she tells them of this adventure? Will they even believe Narnia exists?
Read
The Lion, the Witch and the Wardrobe
for the answers. This fantasy story is a page turner which will draw you in immediately. You will find yourself laughing and crying, cheering and booing the bad guys. Keep this book with your treasured volumes. Read it aloud to your children and grandchildren.
The Film of
The Chronicles Of Narnia: The Lion, the Witch & the Wardrobe [HD]
is available. Watch the full screen DVD and compare it to the book. Look for the wonderful talking animals, especially the beavers. Enjoy the movie on DVD for years to come.


Related Articles
Editor's Picks Articles
Top Ten Articles
Previous Features
Site Map





Content copyright © 2023 by Launa Stout. All rights reserved.
This content was written by Launa Stout. If you wish to use this content in any manner, you need written permission. Contact Launa Stout for details.