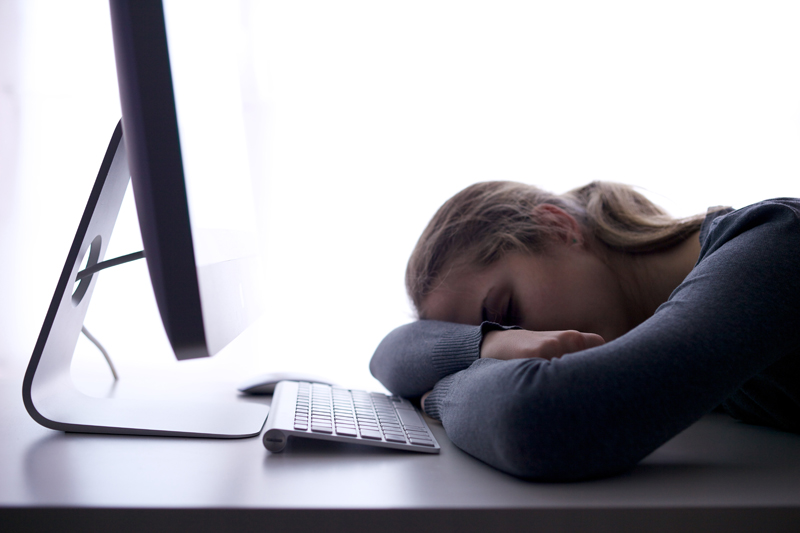 You have worked hard at maintaining a good (or decent) credit rating for all of these years. Now that you are unemployed, maintaining your credit rating and managing imminent debt are some of the concerns weighing heavily on your mind. While it may be impossible for unemployment not to affect your credit rating, there are some steps that you can take to control the amount of and speed at which the damage is done.

There are basically two types of debt. A debt can considered to be secured or unsecured. A secured debt usually involves an asset such as a loan for your house or car. An unsecured debt usually refers to credit cards, bills, or loans for service. If you find that you are getting behind on payments, hiding usually does not help. It is important that you take a proactive approach in dealing with the creditors and the debt. Hiding can cause you to lose your home or car quicker than you can imagine. With the number of employed and unemployed people falling into financial difficulty due to the recession, it would be in the best interests of your creditors to work with you. After all, massive foreclosures will not help their circumstances either.

Do not wait until your financial circumstances have changed for the worse. As soon as you become responsible for any type of bill, develop a budget. This will help you to identify your monthly expenditures. It will also give you a quick creditor snap shot, should you fall on difficult times. There are many free money management techniques that you can utilize either on paper or computer. Do not feel that you need to waste money that you probably do not have trying to set up an elaborate budget system.

If you suddenly find yourself unable to pay your creditors, contact them immediately. Do not wait until the amount you owe is in debt collect. Call them before can they call you. This will show the creditor an understanding and willingness on your part to work through the situation. Explain your current financial situation and try to work out a manageable payment plan.

Debt collectors are not allowed to harass you or call you before 8 a.m. and after 9 p.m. That is not to say that you won't occasionally meet the overzealous debt collector that takes their job very seriously and forgets the rules of engagement. Remember, for the most part, they are just doing their jobs with gusto, though they may occasionally revert to unfair practices. If you run into difficulties, ask to speak to their supervisor. Sometimes you may find that dealing with the supervisor is worse than dealing with the employee. Send the company a written request to stop further contact. Make sure you document these contacts.

A few words about credit counseling – be careful. A credit counselor will help you work out a budget, but not all credit counselors are working for your good. A non-profit counseling service does not mean that they do not charge for services. Ask your bank to recommend a reputable credit counselor. Many disreputable companies will take advantage of individuals in a desperate situation. You know the cliché – if it sounds too good to be true… A company that promises to "erase your bad credit – 100% guaranteed" is probably not the way to go. If you run into credit repair scams contact the Better Business Bureau or your state Attorney General.

Finally, there are a couple of other options if you find yourself in debt turmoil. Debt consolidation is one avenue. This can be done by getting a second mortgage or home equity line of credit. Keep in mind, however, this is getting a loan to pay a loan which does not make sense logically. You will not be any closer to being on firm financial ground. It may even put you deeper into a credit quagmire. A second mortgage can cause you to lose your home faster if you are unable to keep up with the payments.

The last resort to "fixing" a serious credit problem is bankruptcy. There are two types of bankruptcy – Chapter 7 and Chapter 13. Unfortunately, so many people took advantage of the past bankruptcy laws, that this "out" is not as easy as it used to be. In the past people would file for bankruptcy, then run out and max out all of their remaining credit cards so the amount would be listed in the bankruptcy and written off. If you feel that bankruptcy is the only option, contact a lawyer immediately. Remember that a bankruptcy will stay on your credit for many years after you file so make sure that this is the route that you want to take.

Even a brief period of unemployment can drive you into debt and create havoc on a once perfect credit rating or a rating you have worked hard to improve. Due to your current employment situation, you may not have immediate control over your current financial situation. It is important, however, that you maintain control over the factors that you can control. Unemployment may feel like the time when less reputable characters will take advantage of you when your guard is down and you are most vulnerable. While some damage may be unavoidable, a proactive approach can help minimize at least some of the initial damage.







Related Articles
Editor's Picks Articles
Top Ten Articles
Previous Features
Site Map





Content copyright © 2022 by Dianne Walker. All rights reserved.
This content was written by Dianne Walker. If you wish to use this content in any manner, you need written permission. Contact Corlia Logsdon for details.