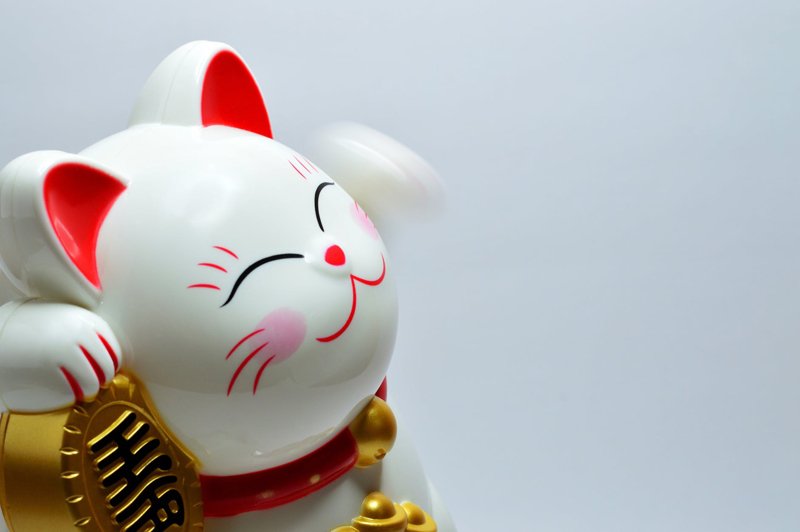 Grave of the Fireflies
is a film written and directed by Isao Takahata. It was released to Japanese theaters (as part of a double feature with
My Neighbor Totoro
) on April 16, 1988. Sometimes,
My Neighbor Totoro
would be shown first, and sometimes,
Grave of the Fireflies
was shown first. Audiences who saw
My Neighbor Totoro
first were more likely to leave before the end of
Grave of the Fireflies
; however, if audiences saw
Grave of the Fireflies
first, they were more likely to stay for the entire film.
Grave of the Fireflies
wasn't released in the United States until 1998. However, there was no theatrical release in the United States; it was only released on DVD. This is a review of Central Park Media's DVD release of the film.
Grave of the Fireflies
is an adaptation of a semi-autobiographical novel written by Akiyuki Nosaka. The novel and film are set near the end of World War II in Japan. The film opens in Sannomiya Station, and shows Seita (one of the main characters) wearing rags and dying from starvation. A janitor comes by and digs through his things, and finds a candy tin. The janitor throws it out, and the spirit of Seita's little sister, Setsuko, as well as some fireflies, springs from the tin. Seita's spirit joins them, and the story goes into an extended flashback of how Seita and Setsuko ended up dying.
The flashback begins with a firebombing at Kobe. Seita and Setsuko are left to secure the house and the family's belongings, so their mother is able to head to a bomb shelter. The children's father is serving in the Japanese navy, so he is not home to help the family. Seita and Setsuko are caught off-guard by bombs being dropped in their vicinity, but they are able to survive unscathed. Their mother, however, was caught in the air raid and dies from burn wounds.
Since they have nowhere else to go, the siblings are sent to live with an aunt, and they write letters to their father. On their second day at their aunt's house, Seita returns to Kobe to dig up the supplies he and Setsuko had buried before the air raid. Seita gives everything to his aunt, except for a small tin of fruit drops, which he hides. As time goes on, their aunt treats the children more and more cruelly (she barely gives them enough food, insults them, and sells their mother's kimonos for rice and keeps most of the rice for herself). Fed up with their aunt's treatment, Seita and Setsuko leave her home and go to live in an old, abandoned bomb shelter. Gradually, the children run out of food, and Setsuko ends up starving to death.
Grave of the Fireflies
was released as a two-disc DVD set. On the first disc, you can set up your audio and subtitles options, you can watch the film, watch a storyboard version of the film, select where in the film you want to start watching it, and you can see what trailers are included on the disc.
The second disc has an interview with film critic Roger Ebert, which runs for 12 minutes; he shares his thoughts about the film. There is also an interview with director Isao Takahata; he speaks in Japanese, and subtitles are used to translate what he says (however, the film footage used in the interview comes from the English dub). There are text-only biographies for Akiyuki Nosaka and Isao Takahata; however, these run for several screens, and you can't control when the pages change. You can also see a "Japanese Release Promo" that runs for almost seven minutes, and includes interview footage with Akiyuki Nosaka, Isao Takahata, and art director Niza Yamamoto. The interviews are done in Japanese, but presented with English subtitles.
The "DVNR Featurette" is a documentary that shows the efforts Central Park Media went to in order to restore the film. The art gallery is a slideshow that includes stills from the film, model sheets, and storyboards. "Locations, Then and Now" shows images and has explanatory text for various locations featured in the film. "Bonus Storyboards" are storyboards for nine scenes that were cut from the film, as well as "single shots" (storyboards for various stand-alone shots put together into one piece).
The "U.S. Trailer" is a two-minute promo for this DVD release. The Japanese trailer has audio in Japanese, but does not include any English subtitles. It's interesting to note in the trailer that you only ever hear Setsuko speak (Seita is never heard). "Historical Perspective" runs for about 12 minutes, and contains interviews with two authors of books about World War II in Japan, and sharing the history of the events that led up to what was shown in the film. "DVD-ROM" explains how to access the DVD-ROM features, and you can also see trailers that are included on the disc.
The back of the DVD box may say that the film is for ages "3 and up," but I believe this is a typo. Between some of the shots included in the film, as well as the subject matter and the historical knowledge needed, this film is more appropriate for viewers 13 and up. If you think your child is too young for a film like
Schindler's List
, but you want to start exposing your child to these kind of historical events, then
Grave of the Fireflies
would be a good place to start. It should be noted that while the ideas presented in both films are similar, they are polar opposites of each other.
Schindler's List
is about hope, while
Grave of the Fireflies
is more about despair.
Grave of the Fireflies
is a very well-made anime film, and after viewing it, I can see why it's considered such an anime classic. However, if you decide to watch this film, be sure to have some tissues nearby. By the end of the film, you're going to need them.
In order to write this review, I checked out a copy of this DVD through the King County Library System. My husband and I later purchased our own copy.
This site needs an editor - click to learn more!

You Should Also Read:
My Neighbor Totoro
Castle in the Sky
Nausicaa of the Valley of the Wind




Related Articles
Editor's Picks Articles
Top Ten Articles
Previous Features
Site Map





Content copyright © 2022 by Lesley Aeschliman. All rights reserved.
This content was written by Lesley Aeschliman. If you wish to use this content in any manner, you need written permission. Contact BellaOnline Administration for details.