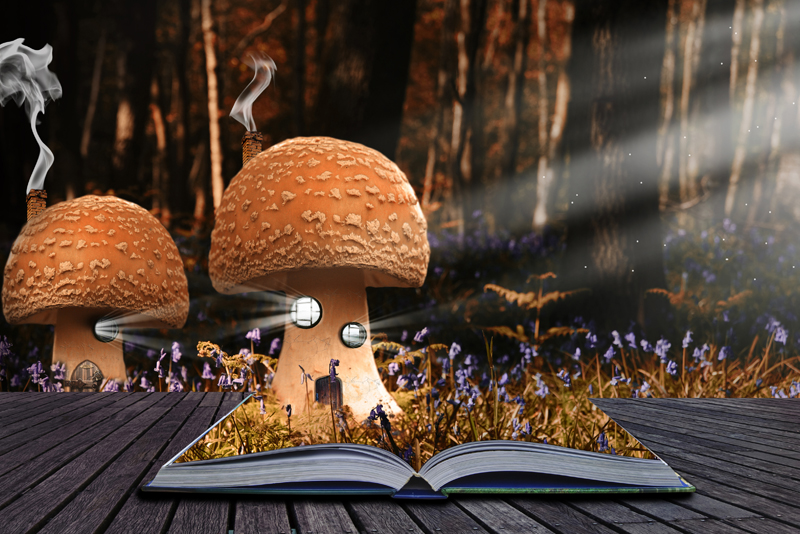 Yertle the Turtle and other Stories are by the writer and illustrator Dr. Seuss(March 4, 1904-September 24, 1991). Random House published the collection of fables in 1950. Yertle the Turtle, Gertrude McFuzz and the Big Brag are the three stories in the collection. The classic Dr Seuss picture book is for kids between four and eight-years-old(ages 4-8).

A turtle, Yertle, wants to be the king of the pond. He asks the other turtles to pile one on top of another. They comply with Yertle's request. He becomes the top turtle on the pile. He claims to rule all he can see. Unfortunately, Yertle builds his kingdom on the backs' of the other turtles. King Yertle ignores the starving turtles' loud cries for food. The turtles revolt. Yertle's kingdom falls as so does he, now he is the king of the pond's muck. What's the big deal of being the big turtle of the scrap heap? His coveting of power is his downfall.

Gertrude McFuzz is a good-looking bird with a plain tail. Gertrude covets Lolla-Lee-Lou beautiful tail. Lolla-Lee-Lou's tail is full-feathered. Gertrude, which has only one tail feather, gets her wish. However, she discovers she cannot walk, fly or run. What is a bird who cannot do these things? Her coveting of beauty is her downfall.

The Big Brag is between a bear and rabbit. They each brag to be the best beast in the world. Why? One animal brags as having the best ears for hearing. The other forest animal claims he has the best nose for smelling. A worm happens along and stops to listen to their debate. He decides the bear and rabbit are the biggest fools. The worm returns to work shaking his head at their absurdity. Rabbit and bear's bragging draws laughter from the worm and other animals. Their coveting of superiority brings jeers from others.

Dr. Seuss's collection of fables is as stories of old. Like Aesop's Fables, Dr. Seuss's fables are a combination of humor and wisdom. His moral stories help humans lead a better life. Parents and teachers can share the story book with toddlers, preschool and elementary kids. Discuss the fables and their message with children. Use Yertle the Turtle and other Stories to introduce young people to fables.





"I always imagined Paradise to be a....library." - Jorgelius Borges



Note: Yertle Turtle and other Stories by Dr. Seuss review copy is from the public library. Random House publishes Dr. Seuss and Magic Tree House books. Ejoy Dr Seuss's Modern Fables/Tales!
You Should Also Read:
Horton Hears a Who! by Dr, Seuss
Dr Seuss Funny Fables
Dr Seuss Children's Picture Books


Related Articles
Editor's Picks Articles
Top Ten Articles
Previous Features
Site Map





Content copyright © 2022 by Launa Stout. All rights reserved.
This content was written by Launa Stout. If you wish to use this content in any manner, you need written permission. Contact Launa Stout for details.