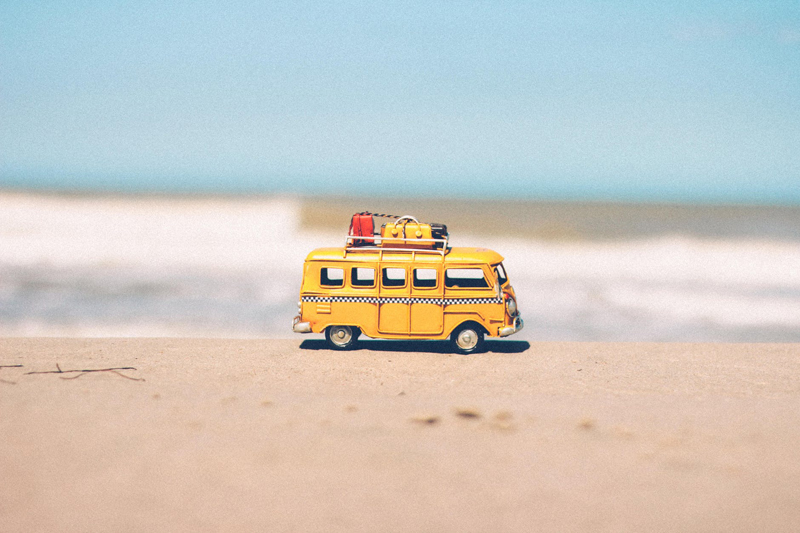 Green RVs have been around for awhile. In most cases, these RVs were standard recreational vehicles that were converted into a more eco-friendly vehicle. The owners often greened up their rigs by doing things like installing a few solar panels or running their diesel-powered engines on biofuels or veggie fuels. If the owner was handy enough with tools or skilled in trades like carpentry, they might even retrofit the interior of the RV with some eco-friendly materials like bamboo or cork flooring. Oftentimes these conversions required extra time and money, and the overall passionate desire to make these upgrades to their RVs.
So what did the rest of us do? Those of us that, for whatever reason, decided to keep our RVs intact and didn't want to make any major renovations? We just bought our standard recreational vehicles but made certain lifestyle choices to help reduce our carbon footprint. These choices might have included adding solar panels, replacing standard lights with LED lights, using eco-friendly cleaning products, conserving water, eating more organic and local foods, and making sure our tires were properly inflated to ensure getting the best gas mileage. Some of us even adopted a veg lifestyle because we were aware that factory farming was also harmful to the environment (not to mention us and the animals!).
Up until recently, being a "Green RVer" mostly revolved around those lifestyle choices because there wasn't a market for manufacturing green RVs. Thankfully, that's all changing as the RV industry jumps whole-heartedly on the eco-friendly bandwagon. There are now companies that are creating whole lines of green RVs.
Take for instance, EverGreen Recreational Vehicles, a company considered by many to be a pioneer in the green RV movement. EverGreen Recreational Vehicles has created the Ever-Lite
TM
line of eco-friendly travel trailers and fifth wheels. These RVs are lightweight, energy efficient, have clean indoor air quality, and are built with sustainable materials. In fact, EverGreen Recreational Vehicles is the first RV manufacturer to achieve a TRA Certified Green Emerald Rating. Just
visit their website
where you can download their 2011 brochure and view all of the innovative models they have to offer in their Ever-LiteTM line.
Or, how about the Earthbound Recreational Vehicles, that earned Roaming Times 2010 "Green RV of the Year Award"? This company manufactures an entire line of eco-friendly models as well. Visit their website and you can see photos of their gorgeous models that come in a variety of floorplans ranging from 26-30 feet. Their Eco-Friendly Philosophy is also located on their website at
www.earthboundrv.com
.
These are just two companies that are showing the rest of the world that RVers love to be green. As the world becomes more mobile, and RVing becomes ever more fashionable, even more innovative green RV models and products will be launched. It's an exciting time to be an RVer!


Related Articles
Editor's Picks Articles
Top Ten Articles
Previous Features
Site Map





Content copyright © 2022 by Erin Floresca. All rights reserved.
This content was written by Erin Floresca. If you wish to use this content in any manner, you need written permission. Contact Erin Lehn for details.