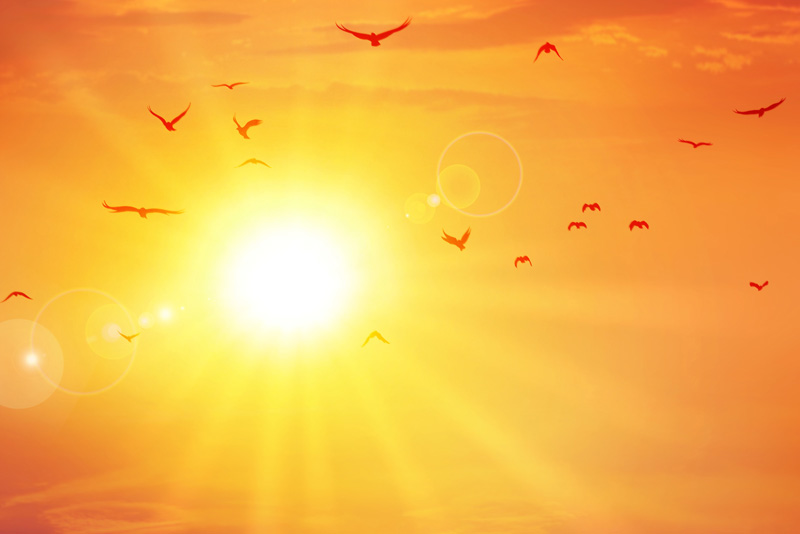 Baptism or baptize is a transliteration of the Greek word bapto or baptizo. The Greek words mean to immerse, submerge, to dip or to dunk.
Baptism by the Holy Spirit happens at the moment the person becomes a believer. Christ baptizes the believer with the Holy Spirit and the believer is placed into the body of Christ. The believer lives in unity with Jesus Christ and with other believers.
The Church uses water baptism as an outward sign of the inward change that has taken place in the believer's heart. Baptism involves the application of water to the body of a person. It is frequently thought of as an act by which the believer enters the fellowship of a local congregation or the universal church.
Water baptism is not the means by which salvation is brought about, but is a sign and seal of the covenant. The covenant is God's pledge to save mankind. Because of what He has done and what He has promised, God forgives and gives new life to the believer. On the one hand, baptism is a sign of the promise. On the other, it is the means by which people enter into that covenant.
Baptism by immersion symbolizes the death, burial and resurrection of Jesus Christ. - (immersed or buried in water and being brought up or resurrected) It signifies the believer's death to sin and resurrection to righteousness.
Over the years, churches have come up with their own rituals concerning baptism. Some adhere strictly to the original definition of the word, completely submerging the new believer into the water. Some churches pour water over the new believer symbolizing the pouring out of the Holy Spirit. Some churches sprinkle water over the new believer symbolizing the cleansing work of Christ in our hearts and sprinkling of the blood of Jesus.
Read the following verses and others that you will find in your Bible, for a clearer picture of baptism.
Matthew 3:13-17 -- Jesus was baptized.
Jesus did not need to be baptized since He did not sin. However, those who went to John were looking forward to the coming of the Messiah. As the Messiah, Jesus was identifying himself with sinners because soon He would provide righteousness for sinners.
Matthew 28:19,20 -- Jesus told His disciples to go and make disciples of all nations by telling them the Good News. Those who believed were to be baptized in water. This symbolic gesture would associate them with the person of Jesus Christ.
Acts 2:31 - 39
You may also be interested in the article
Baptism
.
Back to the Glossary


Related Articles
Editor's Picks Articles
Top Ten Articles
Previous Features
Site Map



Follow @LynneChapman
Tweet





Content copyright © 2023 by Lynne Chapman. All rights reserved.
This content was written by Lynne Chapman. If you wish to use this content in any manner, you need written permission. Contact Lynne Chapman for details.