The Privilege of Driving in France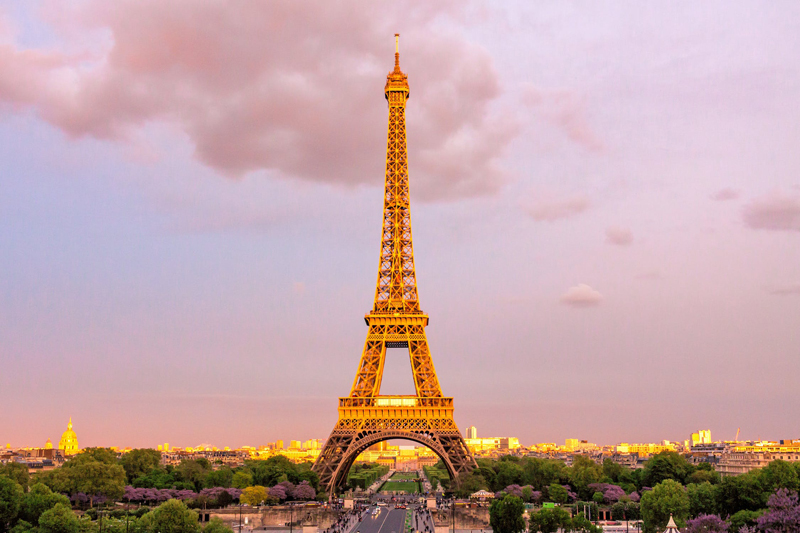 Arrive with your rental car reservation and a valid permit and keys are happily handed over to you, few questions asked. Decide to set up residence and the day your shiny carte de séjour, the visa that extends your stay beyond 3 months, arrives you become an unfit driver.

They pick and choose, "Yes, Florida is good enough. No Texans don't know how to drive," and have blacklisted the majority of the United States, mine included. Realizing that I was neither coming nor going with residence established for an infinite amount of time, I was sentenced to expend the time, energy and money that together meld into the ordeal of obtaining a French permit. With no expiration date, the French license is an outdated picture on pink paper worn to cloth-like softness over a lifetime. It functions on a system of points earned for absence of infraction and taken for lack of judgement. Arrive at zero and you find yourself back in driving school.

Resigned to going through the whole arduous process, I started going to DVD led classes once a week at a nearby driving school. You are presented with scenarios: Should I cross or let the pedestrian pass? Which lights are appropriate for fog? Do I have the right of way? Can I park here? All this would be fine and good save the fact that each question has several parts. With one misstep the whole question is wrong. Did I mention that it is in French? Oh yes, one final thing, there are 40 questions and you can miss only 5 of them to achieve a passing score.

After months of racking up faults I upped the ante and began studying, mostly out of shame as I'd been going off and on for nearly a year. After amassing a stack of practice sheets that looked like attack coordinates for the game Battleship, finally I had a breakthrough. Those trick questions didn't seem quite so misleading anymore, and I got the green light to spend a foggy morning at the French equivalent of the DMV taking "the code."

The word "code" insights quite a stir. People will begin telling you how many times they failed the test or how many mistakes they made, passing by the skin of their teeth. Given a computerized thumbs up after passing the test I was able to inhale for the first time in an hour, a point I thought marked the end of my struggle, though I was sadly mistaken.

The next step was to sign up for driving hours. My 500-euro package included two of them and one try at passing the practical driving exam. I showed up for my first drive in the auto école car determined to exude confidence and impress the monitor with my know-how. As I followed the monitor, an overweight Algerian man, as he waddled to the car I naively thought, "I know how to drive, ten years of experience, this will be a piece of cake."


Back in the garage it was time for the damage assessment. "I think you need 20 hours with me before you take the driving exam." Immediately I began to do the math 20 x 50 = a lot of money so I began to panic. "Isn't it like 50 euros a course?" I asked trying to act nonchalant. "Oh, non, no," he replied. No, not at all, just 47 euros. "As soon as you're ready we'll stop," he reassured me. "Maybe it will only take 17 hours like the other American girl." Imagine my relief.
Over those hours that I begrudgingly submitted to taking I did learn a few things like how to turn my head with the flourish of a stage actor to check my blind spot. With each lesson my resentment grew. I hated the instructor's encroaching on my evenings with his wet cough and particular smell.

When exam day came, halleluiah, I executed a flawless performance until I heard, "Vous savez que vous avez franchissait une ligne continue? " I gulped out an, "ok," knowing that breaching a solid line was an instant fail.

After several more months of playing the driving school's favorite game, the old "Sorry, we wish we could give you a slot for the test but there aren't any places left" line and another round of classes, I found myself curb side under a rain cloud awaiting my turn to take the driving test again. You would imagine that 150 euros the half hour exam costs might afford you shelter from the elements but this is France where things are backwards in so many ways, a place where you wait in hour-long lines at the prefecture to be handed papers that could be printed off in seconds if available on-line.

I pulled off a poor excuse for confidence struggling to parallel park and stalling the engine. I stayed well under the speed limit repeating a mantra of all the things I wouldn't do. "I won't forget to slow down and let cars coming from the right have priority. I won't cross a solid white line (again)." "We're not here to make tourism, I already know this place well," the examinator teased in English. "Allez." As I parked the car on the curb, knowing I'd succeeded was a wave of relief.

Once home I called my mom, the best cheerleader I know. "That's great baby," she said, "I feel like you've just completed a masters thesis." "I know," I laughed because the time and money put in from start to finish (three years) and the stress generated sadly could compare to a higher education degree.
You Should Also Read:
Road Rules in France


Related Articles
Editor's Picks Articles
Top Ten Articles
Previous Features
Site Map





Content copyright © 2023 by Melissa Demiguel. All rights reserved.
This content was written by Melissa Demiguel. If you wish to use this content in any manner, you need written permission. Contact Melissa Demiguel for details.