A Nightmare on Elm Street remake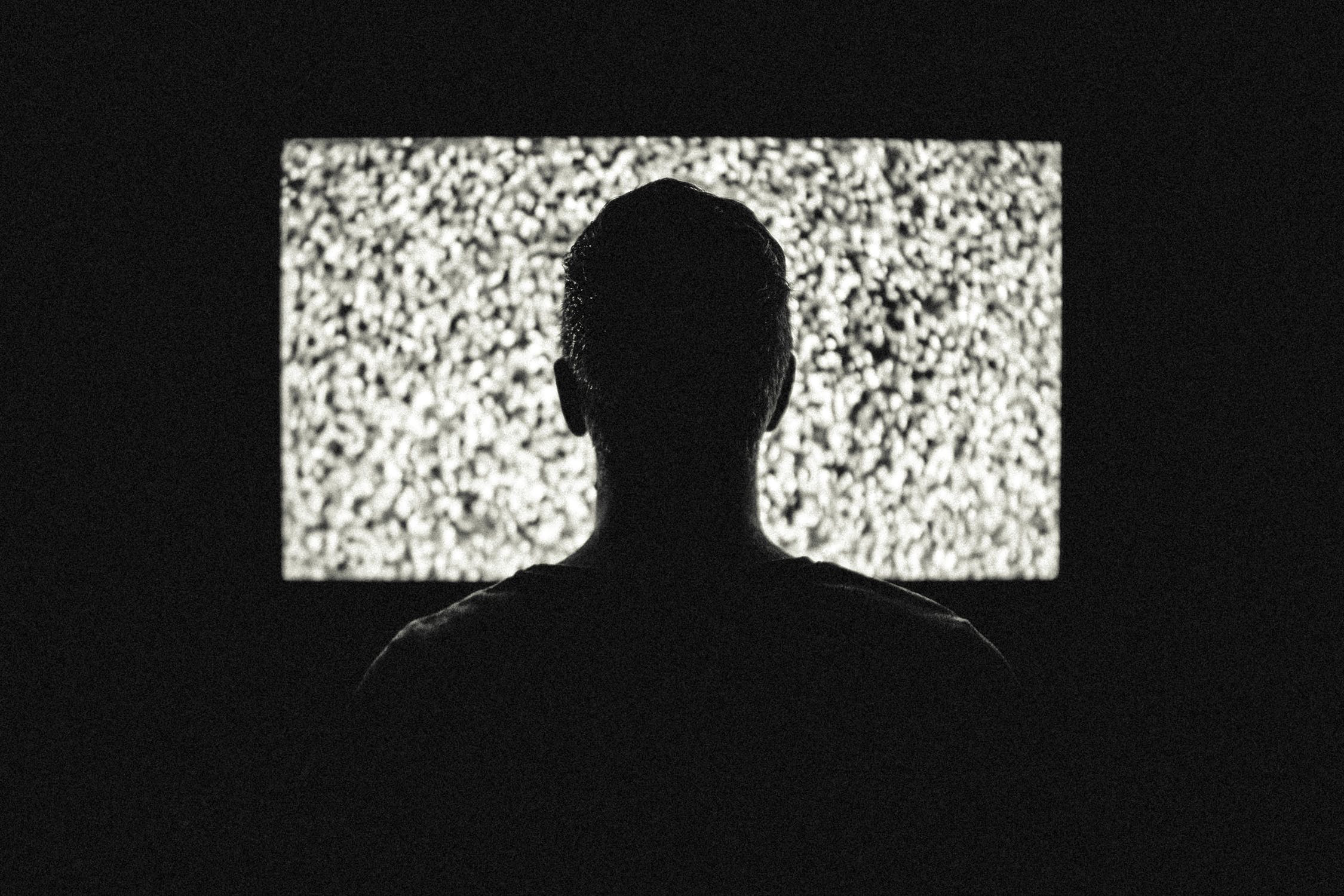 More extremely disappointing news has been released for fans of Wes Craven's 'A Nightmare on Elm Street', news about the re-make of the seminal, horror classic from re-make production queens 'Platinum Dunes,' including actors and storyline.

There have already been three petitions against the re-make of 'Nightmare on Elm Street' with thousands of signatures, and outrage by fans of the original all across the net, especially when they discovered that Robert Englund was not being asked to reprise the role of Freddy Krueger, a role that he made famous in eight movies. Sadly, I can confirm that the news is true and the actor who is replacing him is Jackie Earl Hailey (Watchmen). Kyle Gallner (A Haunting in Connecticut) has also signed on to play Quentin (a character loosely based on the character of Glen Lantz, a role made famous by Johnny Depp). Latino review leaked details of the script recently, and then I checked it out for myself from an inside source.

Only twenty five years after the original masterpiece, written and directed by Wes Craven, Platinum Dunes are doing yet another "re-Imagining" of yet another horror fan favourite. Platinum Dunes (who seem to want to do nothing more than create re-make after re-make) have hired a music director to direct, Samuel Bayer, director of music videos such as Nirvana's 'Smells Like Teen Spirit' and Greenday's 'Boulevard of Broken Dreams' – yes, it looks like PD's are going for the same grainy style look they went for in 'The Texas Chainsaw Massacre re-make.'

The film is set to debut on the twenty sixth of April, 2010, note it in your diary's as the day the real Freddy died. The screenplay is written by Wesley Strick, and is based on the original, with even Nancy's name included as one of the characters, although the character's use of name is the only thing in common with the original character, made famous by Heather Langenkamp. Wesley Strick has written movies such as 'Arachnophobia', the re-make of 'Cape Fear' starring Robert DeNiro, and 'Wolf.' This has been the only positive thing so far from information given about the re-make; but the script is very poor, from what I've seen in likes of character development and dialogue, but of course this could all change in a few months when shooting is set to begin.

Big and shocking changes with Freddy Krueger – Platinum Dunes have decided to make him a paedophile, something Wes Craven originally penned for the character, but thought would dissociate most viewers, so he made him only a child killer. Freddy is no longer a janitor who get's off on a technicality for killing over twenty kids in Springwood, where Elm Street is set. The re-make will be showing Freddy Krueger's' back story with a use of flash backs and nightmare sequences (there will be no anti-hero for certain fans of the movies who are fans of Freddy himself).

The story is set in present day, Platinum Dunes' Freddy was a gardener and caretaker in the 90's in a school (still in Springwood), apparently, PD's Freddy was a handsome man who got on well with the children in his school, and the children also liked Freddy and loved to play games of tag with him. Because in this day and age, parents always let their children play with the over friendly caretaker in their school. They don't go to the cops if he gives them a kind look (sarcasm.) Something happens though, and Freddy is burnt to death by a lynch mob of angry parents (same as the original). Thirteen years later, Freddy comes back to claim the lives of, and I quote "the children that ratted him out in their dreams, who are now, all eighteen years old." In the original, the teenagers were fifteen years old and much more innocent than in this re-boot.

There are five teenagers in this version, different from the four teens in the original. The first is based on the original character of Tina (Amanda Wyss), but her name is Kris. Kris seems to be the main character for nearly half of the movie and is definitely the most developed. The second is Kris's boyfriend, who is a member of the swim-team, named Jesse – who is apparently based on Rod (Nick Corri in the original) Tina's boyfriend in the original (there is a strong link back here to Rod getting blamed for Tina's murder). Platinum seem to like to take certain parts from the original classic they're "re-booting" and then mash it up with the original's sequels. Nancy's name is included, to my utter dismay; she is portrayed as an anti-social, Goth chick, (they throw the fact that she's an art student in for good measure to rank up the stereotype) and heroine of the movie (well, the second half anyway); based on Heather Langenkamp's, very social, girl next door, heroine, Nancy. Then there's Quentin (Kyle Gallner), a podcaster and DJ of the local radio-station 'Insomnia' (yes, for all those of you still in shock, I did say anti-social Goth chick) who is Nancy's love interest, and is based on Johnny Depp's, Glen. The fifth character is the "preppy" character named Dean, who is Freddy's first victim.

The film opens with Dean having a party at his home, where we meet our leads playing 'Guitar Hero,' this is when Dean gets murdered by the invisible blades of Freddy's glove (maybe he hit a bad note?) Please stop screaming, remember don't shoot the messenger – I'm as against this as any 'Nightmare on Elm Street' fan is.

The film set's up the premise that Freddy might be out for revenge after being the victim of children's lies. Is Freddy a child molester, or did all the children lie to cover up parental abuse? That's the film's central plot line, and the question the Platinum Dunes' Nancy and Quentin try to solve – is that the reason Freddy is killing? Because he wants revenge on lying children? Although, why or how more than eight children could forget horrific child abuse beats me, and why would they all forget it? Maybe one or two, but not all of them. Either way, you either have a paedophile Freddy, or an innocent one (well, he still murders people) coming at you from production company to the re-makes, 'Platinum Dunes.' The killings are being sold as gruesome and gory (there's a few rip-off's in there too, right Tina?) Well, that's a good reason to see it – not! They didn't feel the need to say if the characters were well developed or the film was scary, but it is gory guys.

They have also stolen scenes from the original film and it's sequels, for example, in the re-make, they steal the scene where Nancy falls asleep in the bath and Freddy's gloved hand comes up from beneath the water. I'm sure that in Platinum Dunes version though, the actress playing the character named Nancy will be completely naked and not covered up like in the original. I'm guessing this, because in the recent 'Friday the 13th' from the company, every single female character revealed her breasts, bar two. Actually, I don't need to guess.

Robert Englund has said in the past few months that he wouldn't mind playing a cameo as a dream therapist, and there is a character along those lines in the re-make, but nothing has been confirmed yet. If I was him I wouldn't go near the thing, unless it gets a serious re-write, the thing is terrible. Nancy as an anti social Goth chick! Are they nuts? There aren't enough criticisms for me to list about this script overview, or the company. I will be advising people to boycott the film, as I've had quite enough of a company that pays no respect to fans of the horror genre, but only wish to make money from making bad re-makes.

Another disgrace, and upsetting fact, is the fact that Wes Craven will have NO involvement in the film, despite rumours before that he would have. Wes has commented saying that he is hurt, but that he has no choice regarding the matter as it has been taken out of his hands. Craven has repeatedly expressed that his 'A Nightmare on Elm Street' was intended to be a one off original, and that he was more than upset by the sequels; so it's common sense that he wouldn't want the film 're-made'? I've already bared witness to the poor imitation by 'P.D' of Craven's 'The Hills Have Eyes', and all that was added was more gratuitous gore, violence and molestation scenes – does anyone with a hint of artistic love for the horror genre think this makes a better, or more frightening movie?

Wes Craven attended the premiere of "The Last House on the Left" where he said that it "hurts" to see the upcoming remake of "A Nightmare on Elm Street." He created the original slasher film and the infamous character Freddy Krueger, but has no involvement with the new version. When asked how he felt about the remake, he said: "That one kinda hurts, because I don't have any rights to participate in it at all." He continued, discussing about how he lost the rights to the characters he created: "It was done at a time when I was dirt poor so I had to sell everything when I sold the script, so that one hurts a bit." When asked if he would be seeing the film, he said "probably not." Now, to me, this has gone lower than low, to take a writers material, and basically steal it, and then pass it off as your own, without even changing the films title, or suggesting that the film is an update of a previous classic, such as Rob Zombie had the decency to do with "Rob Zombie's Halloween", in other words, not the original film. This use of the same title is also confusing to audiences.

This is the company that have brought us all, terrible re-make after re-make, and are making a huge dent in the credibility of the horror genre by how poorly their films are written, produced and directed. They have recently re-made, 'Friday the 13th', 'The Hitcher', 'The Amityville Horror', 'The Texas Chainsaw Massacre', and they are going to be re-making Hitchcock's classic 'The Birds', and then 'Rosemary's Baby' – all classic genre films which were, or are mostly perfect. These guys are a disgrace in my opinion, but apparently they will listen to fans opinions, although there have already been three petitions against the re-make of 'Nightmare on Elm Street' with thousands of signatures, but these people don't seem to care. If you want original horror, and don't want your classic tainted by this disgraceful company – you can make your voice heard at a blog, the producers apparently read. They have said they read it and will take the fan's opinions on board (yeah, right!) Still, if you want to try, the link is below. I'm going to go and watch the original classic, which in my opinion, doesn't need a "re-Imagining", let alone from Platinum Dunes.


BOYCOTT!





You Should Also Read:
GIVE YOUR OPINION TO PLATINUM DUNES ON THEIR BLOG
FRIDAY THE 13th RE-MAKE REVIEW BY PLATINUM DUNES


Related Articles
Editor's Picks Articles
Top Ten Articles
Previous Features
Site Map





Content copyright © 2022 by Steven Casey Murray. All rights reserved.
This content was written by Steven Casey Murray. If you wish to use this content in any manner, you need written permission. Contact Steven Casey Murray for details.