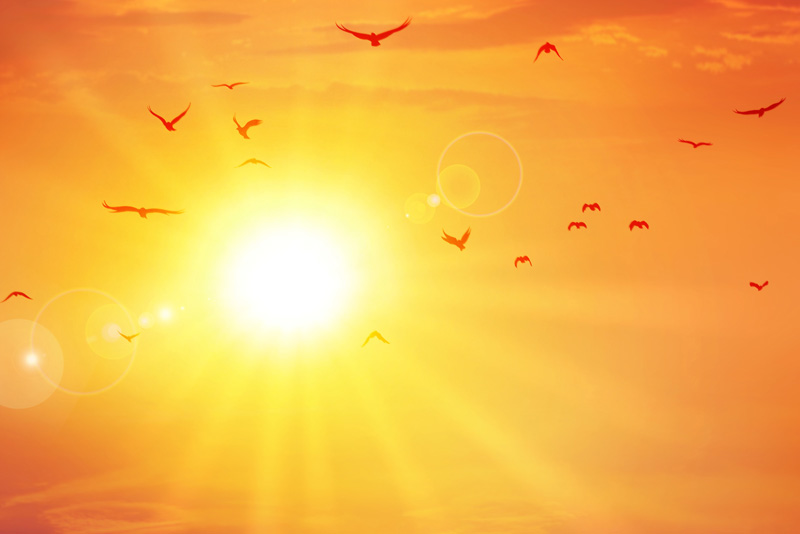 We humans like to be in control. We want that control to cover everything, even God's domain. We like to think that it is up to us to maintain our salvation like we maintain our house. We are positive we must keep working at being good and more importantly, looking good.
As believers, we have the Holy Spirit, who comes to reside in us when we truly accept the sacrifice of Jesus Christ as the only valid payment for our sins. Because of his presence, we can expect to become increasingly more godly in our thoughts and actions. This does take a little work on our part. We are expected to develop new and better habits, while we study God's word, but this has nothing to do with whether we keep our salvation. It is because God wants us to act like a saved people.
Galatians 5:22,23
When the Holy Spirit controls our lives, he will produce certain characteristics in us. These characteristics are called the fruit of the Spirit. They are love, joy, peace, patience, kindness, goodness, faithfulness, gentleness, and self-control.
When I see believers, I expect to see these things. But if good works and right living are not evident to me, I know that it is not my place to judge their salvation. There is only one who knows all hearts and he will be the ultimate judge.
Belonging to Christ is not a free pass to sin. The Holy Spirit will let us know when we go wrong and ultimately, Christ will judge us according to our actions, because we belong to him.
1 Corinthians 3:13,14,15
The believer's judgment is to test the work he has done on earth. Everyone's work will be put through the fire to see whether or not it keeps its value. If it survives the fire, that believer will receive a reward. But if the work is burned up, he will suffer loss. The believer will be saved, but like someone escaping through a wall of flames.
We often hear, on the news, about a tragic house fire. The inhabitants escaped but lost everything they had. All their possessions were burned up in the fire. That will be the believer who fails to put to use what the Holy Spirit is teaching him.
I know who I trust with my salvation and I try to make it known in my daily life. My greatest hope will be to stand at the judgment seat of Christ and hear Jesus say, "Well done, good and faithful servant."(Matthew 25:14-31)
If life gets hard and, for some strange reason, I would try to turn my back on Christ, I know his hold on me is much stronger than my strength to pull away. You see, he promised me eternal life and eternal means forever. God keeps his promises.
You Should Also Read:
How Secure is Our Salvation?
Death and Eternal Life


Related Articles
Editor's Picks Articles
Top Ten Articles
Previous Features
Site Map



Follow @LynneChapman
Tweet





Content copyright © 2022 by Lynne Chapman. All rights reserved.
This content was written by Lynne Chapman. If you wish to use this content in any manner, you need written permission. Contact Lynne Chapman for details.