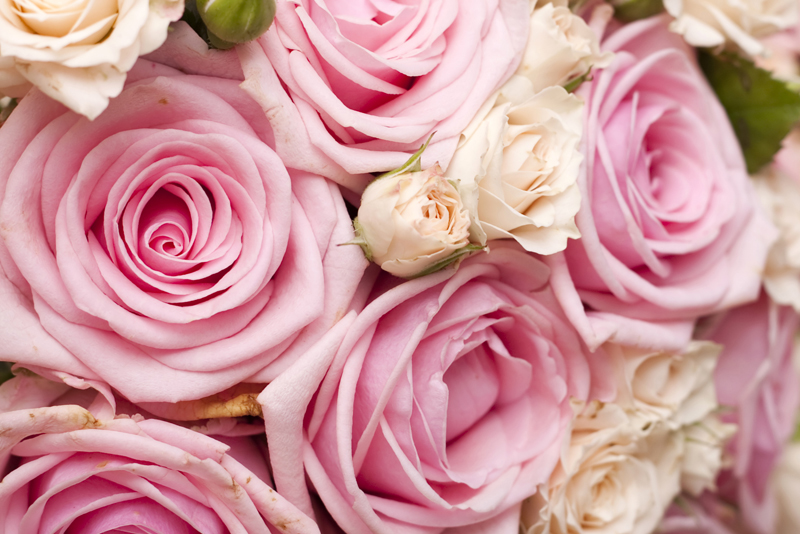 I'm going to repost an article by Francois Rapp that was written in 2003. Good information is always timeless. She was the fragrance editor for BellaOnline long before I stepped into this space. She was one of the people I studied while learning all about aromatherapy. Here's the article:
Your Summer Survival Kit
Summer is at its peak, and for many of us it's the perfect time to enjoy the great outdoors. However, these warmer temperatures can wreak havoc on your skin and hair. But by keeping a few simple and necessary items on hand, you can ensure that you're always looking and feeling your best.
Stock your beauty travel bag with the following "must haves" to bring you more comfort and joy during these dog days of summer:
Your Aromatherapy Summer Kit:
Lavender (lavandula vera)
: great for repairing, soothing and healing pain from sunburns
Peppermint (mentha piperita)
: boosts your energy, brings coolness, alleviates heavy legs (Caution: use between 7 to 12 drops for a 10 ml bottle. Using a high dosage creates an iceberg effect!)
German Chamomile (camomila matricaria)
: a powerful anti-inflammatory that soothes and heals sunburns, skin sensitivity
Rosewood (anibea roseodora)
: skin repair
Unscented and Organic Aloe Vera Gel
(found in any natural food store)
Aloe Vera heals, soothes, and cools burns rapidly and naturally. And it contains more than 75 nutrients and 200 active compounds, including 20 minerals, 18 amino acids, and 12 vitamins. Aloe's healing power comes from increasing the availability of oxygen to the skin, and by increasing the synthesis and strength of tissue.
Shea Butter
(found in any natural food store)
Shea Butter nourishes the skin with Vitamins A, E and F. Vitamins A and E help maintain the skin, keeping it clear and healthy. These vitamins are particularly helpful for sun-damaged skin, and also help prevent premature wrinkles and facial lines. Vitamin F acts as a skin protector and rejuvenator. It soothes rough, dry, or chapped skin and helps soften dry or damaged hair. You may also use Calendula oil instead.
Aromatherapy Recipes
A Soothing Gel
In a 2-oz bottle, pour the Aloe Vera gel and then add 6 drops of Lavender and 4 drops of German Chamomile essential oils. Shake well and apply when necessary. When using on children, halve the dosage.
Sunkiss Repair
Melt the shea butter in a double boiler. After it has cooled, add 5 drops of Lavender, 4 drops of Rosewood, and 3 drops of Helycrisum and store in a 1-oz jar. Close the jar after it has cooled completely. Apply when in a solid form again. You may also use Calendula oil and incorporate the aromatic recipe in a 1-oz bottle.
Heat Cooler
In a 10-ml bottle, pour 7 drops of Peppermint and then fill with an organic vegetable oil. You may also use this recipe with an unscented body lotion. Massage your legs from feet to hips to alleviate soreness and heaviness from the heat. Massage all over for a nice and refreshing cooling sensation.
While I don't see much from Francoise Rapp these days, I have thoroughly enjoyed her work. Here's to Francois Rapp, Internationally renowned aromatherapist and alchemist.
That's it for this week,
Life Never Smelled So Sweet!
Juliette's Website
https://www.nyrajuskincare.com


Related Articles
Editor's Picks Articles
Top Ten Articles
Previous Features
Site Map





Content copyright © 2022 by Juliette Samuel. All rights reserved.
This content was written by Juliette Samuel. If you wish to use this content in any manner, you need written permission. Contact Juliette Samuel for details.