Doubles Strategy: The Net is Your Friend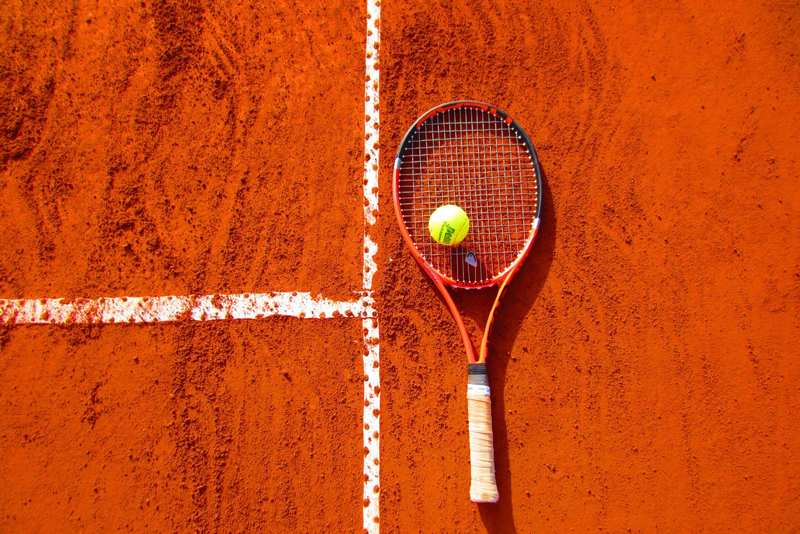 Most of the professional tennis you see on TV is singles, and you can learn a lot from watching these matches, but the majority of recreational tennis players play doubles. The game of singles is very different from the game of doubles and mixed. The fact that you are a very good singles player does not mean you will automatically be a great doubles player.

Doubles is a game of teamwork and strategy in a race to control the net. If you want to hang around the baseline in doubles, you will be mildly successful if you have a great lob and passing shots. As you improve and advance through the higher levels, your baseline game will not win you as many matches as a good net game.

The great doubles players of all time have superb volleys, making each shot look effortless. Think about that when you hit a volley. Does it look effortless? The answer for most players is "no". We try to do too much with the volley, and end up taking a big swing that sends the ball to the fence or in the bottom of the net. The key to better volleys is to keep it simple, with little or no backswing. Always remember that the closer you are to net, the shorter your backswing should be.

Execution of the volley is also simple. Keep a firm wrist and punch through the ball. You don't need to jump or fall backwards, and you don't want to lay your wrist back because this makes it harder to control the ball. Remember that you can use your opponents power when hitting back a volley, so you don't have to generate your own. The best places to go, depending on your opponents position, are deep and down the middle, or an angle out wide.

Positioning in doubles is also key, especially at net. You need to be aware of where your partner is, and where your opponents are. You can play both up, both back, and one up one back. Most good doubles teams will use these formations multiple times in just one point because they are always adjusting. If your keep your opponents deep, then you can close in on the net. If you give your opponents a mid-court ball, then you may want to back off the net a few steps. In either case, you must always be prepared to move back for a lob.

The more you play net in doubles, the more comfortable you will become. A key to winning at the net is having good anticipation and being balanced so that you can move in any direction. Your position on the doubles court is not fixed, and should move with the ball. As the net person, you are responsible for 75% of the points on your partner's serve. Most players are good enough to hit their returns crosscourt, so that means you will have to move to the ball. If they consistently hit a floater, be aggressive and poach to take that ball out of the air for a winner.

As you learn to be more aggressive at net, don't be afraid to make mistakes. Even if you hit long or wide, your opponents will remember that you were there for the shot and it will force them to think about it. That can make all the difference in some matches, just the fact that you are a presence at net.

Doubles is a great game for social and competitive players. Regardless of your playing ability, most all of the action happens at net, which is where you should be if you want to win.


Have fun on the courts!


Related Articles
Editor's Picks Articles
Top Ten Articles
Previous Features
Site Map





Content copyright © 2022 by Sandy Eggers. All rights reserved.
This content was written by Sandy Eggers. If you wish to use this content in any manner, you need written permission. Contact Sandy Eggers for details.