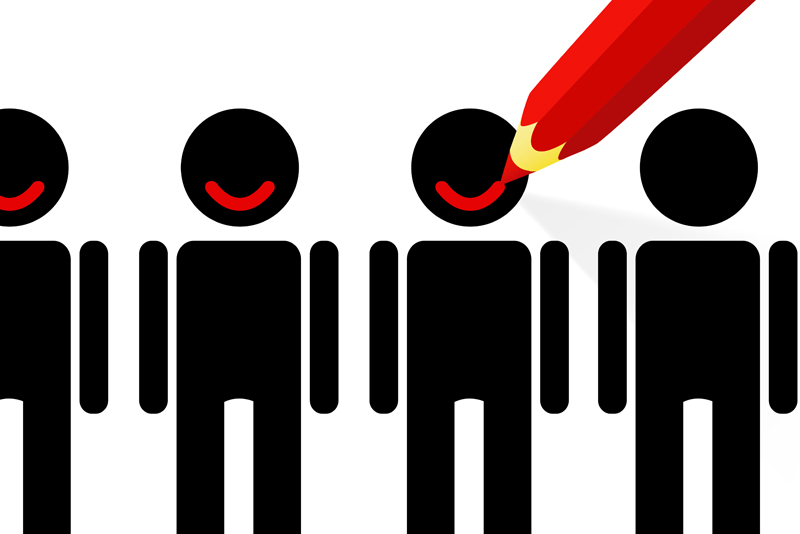 The meeting rooms (the people) of most 12 Step Recovery groups can usually be described as non-threatening, non-judgmental, honest, open and comfortable. That is why we keep coming back especially to meetings that meet that criteria for us. However, it is a fact that these rooms are full of people who are not perfect and never will be no matter the length of sobriety. It is also a fact that our imperfection makes us like everyone else in the universe so there are occasions when there is controversy in a meeting and it becomes the antithesis of non-threatening, non-judgmental, honest, open and comfortable.

One such controversy comes up every now and then and when it does, it sparks quite a bit of resentment. Should drug addicts discuss their addiction in an AA meeting? Should any other addiction be shared in an AA meeting? My experience (I cannot speak for anyone else) is that there are two distinct camps. The first is that absolutely, under no circumstances should AA be used to discuss anything but alcohol. This usually comes from those we lovingly call "old timers" which means they have quite a few years of sobriety. The second group has the opinion that it doesn't make a difference what you are addicted to as long as you are sober. I would say that this is the majority but it's hard to tell since this is the more silent of the two groups.

Recently there was a speaker invited to an AA function and basically what he said was that if you were not an alcoholic you should not be in AA. A woman shared this at our meeting because she was quite upset. She really is not an alcoholic but abused prescription drugs to the same point as most of us abused alcohol. On the other hand, she said that if she decided to drink, she probably would drink alcoholically and was told by her counselor at rehab that alcohol was as off limits to her as drugs. After rehab she made a choice to attend AA meetings because there were many available, she had become comfortable with them in rehab, and there was a tremendous amount of sobriety in AA. So should she not be there? Should she not be permitted to say she is an addict for fear of judgment?

In the day of Bill W. and Dr. Bob, alcoholism was the disease of the common man. It is why they choose to do whatever they could to help alcoholics recover. They found a solution (a Higher Power) as well as developed suggestions as to how the alcoholic might recover (i.e. Twelve Steps). There were definitely drugs in those days especially as a result of prohibition but alcohol was still "king". Yet even then there were those "real" addicts who were both alcoholics and drug addicts—not much different than today. If they did not recover in AA, they probably didn't recover. The first documented meeting of drug addicts was not held until 1947 and the group went by several names before it was called Narcotics Anonymous. Before the name was chosen, the organization was given permission by AA to use the 12 Steps and the 12 Traditions but it couldn't use the name Alcoholics Anonymous.

In a perfect world there would be no addictions at all. But since that's not the case, does it really make a difference what kind of substance you put in your body to alter yourself mentally and emotionally to determine where you go for help? God, I hope not! The only difference between drugs and alcohol is that it is not illegal to buy alcohol if you are of age. Drug use is probably the highest it has ever been and at ages that are younger and younger. In many areas there are fewer NA meetings than AA meetings and in some places no NA meetings at all. There are not as many "old timers" in NA and for some folks they need to know there is a great deal of sobriety at any meeting.

Presently I am attending a meeting with a group of young women who are either addicts or alcoholic/addicts. None are only alcoholic. This is the year 2009 and most young people who need help are drug addicts first, alcoholics second and if we are supposed to be extending a hand and working the Twelfth Step, I personally don't care what their addiction. Once the poison is in the body and a person can't live without it, does it really matter what it is? I know I get rather carried away but when a drug addict asks me to sponsor them do I say no? Or do I say yes but you can't share at a meeting?
The bottom line, friends, is that I understand that an AA meeting should not morph into an NA meeting (and vice versa). That is why there are two organizations. But if an addict is comfortable and can recover in AA shouldn't they be able to do that without being afraid to open their mouths? As a side bar, I have been very proud of the fact that using the Steps, I was able to stop smoking. Big addiction! But I seldom share that victory because someone will "remind" the group that this is an AA meeting and we confine our discussion to our experience with alcohol.

Since there will always be someone who upholds a strict standard as to what should be shared in an AA meeting and if you are more addict than alcoholic here are a couple of suggestions. Introduce yourself as an alcoholic/addict and when you share, you don't have to be specific as to whether the issue was alcohol or drugs. Get to know the people at different meetings and find the ones make you comfortable all of the time. Small women's meetings or men's meetings can fill the bill. Never make a decision to stay away from a meeting because someone makes you feel uncomfortable. Don't give anyone that power. You lose! Last, if you truly are a drug addict and never drink, you should give NA a try assuming there is a meeting available to you.

What do you think? Should a person be able to comfortably share his/her experience with drugs at an AA meeting? I love AA. It saved my life. If someone out there is suffering from any addiction and needs help, my AA hand will be there!

Namaste'. May you walk your journey in peace and harmony.





Related Articles
Editor's Picks Articles
Top Ten Articles
Previous Features
Site Map





Content copyright © 2018 by Kathy L.. All rights reserved.
This content was written by Kathy L.. If you wish to use this content in any manner, you need written permission. Contact Kathy L. for details.