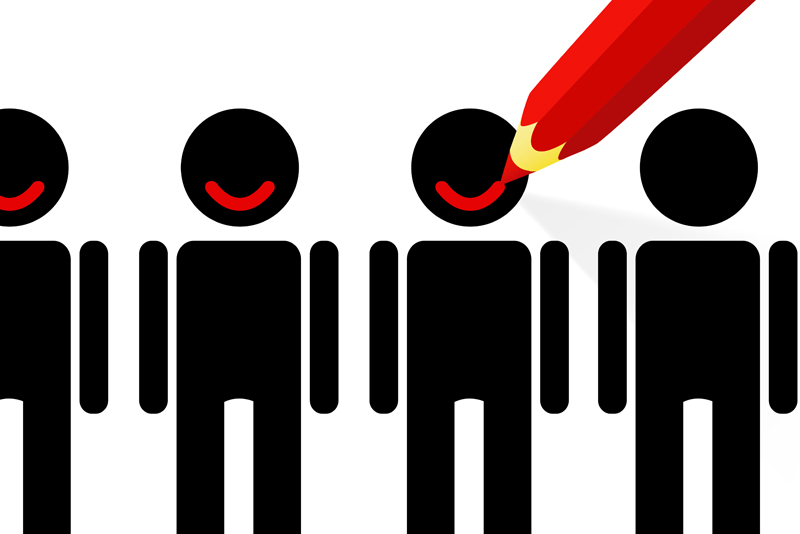 In the meeting rooms of recovery there are countless personal testaments about experiences before and after, weaknesses, strengths, hopes, sorrow, joy and anything else that a person would like to share. There are times when someone's share seems just another voice and there are times when the share strikes a chord that makes you just sit up and pay attention. It is the latter that had an effect on me and is why I have chosen to share this with you. It is one of those stories that after one person shares is passed on and on and on. I would not be surprised if some of you have already heard this story or some variation of it.

Before I begin I want to make sure I offer a few thoughts. This story is not about getting what you want. This story is about Step Three. There are times when I believe I am turning everything over to my Higher Power but nothing seems to be happening. So the question is, "Hey, God. Are you listening? Could you find a way to let me know? I'm all alone here and need help." This is the premise of the story.

A man recovering from alcohol and drugs had hit bottom. He had lost everything personal, material, and his once thriving business was bankrupt. Now that he was in recovery, he wanted these things back. He wanted the BIG things. After speaking to his sponsor he was told not to pray for "things" but to pray to know God's will. "So how do I know God is listening?" the man asked. The sponsor told him to ask God for a sign. "Ask for dimes", he said. "Dimes? What can I possibly do with dimes?" "Not much", said his sponsor, "but I think maybe you need to ask your Higher Power for something small so that He can show you He is listening and that you must continue to pray and be patient." And so that is what he prayed for…dimes!

Within a certain period of time, the man had a very important appointment with someone who had the ability to infuse capital into his doomed business. He prayed and prayed to turn it over and decided to ask for a dime just so he knew his Higher Power was listening.

The day of the appointment came and he walked into the empty marbled foyer of the office building. Saying a little prayer before punching the elevator button, he heard something drop to the floor. Guess what? A dime! Do I even have to tell you that the meeting was a successful, his life changed completely, and from that moment on he never took another drink or another drug. This is a true story. It really happened.

I was not even thirty days sober when I heard this story and at the conclusion I had my usual thoughts of "Yeah, great story but those things happen to other people". I did think long and hard about it but came up with things like maybe God will think I am asking for dimes to prove He exists and what happens if everyone asks for dimes and if I ask for anything maybe it should be different. I then realized this was not about getting what I wanted. It was a handshake from God when I most needed His hand!

At not quite sixty days of sobriety, my husband and I were invited to a dinner following a major golf tournament in our city. Free drinks; free food! In the past I would have jumped at this opportunity but I found myself a bit apprehensive. I had not been in a situation where alcohol and partying were the main events. I had to pray to God for the strength not only to stay sober but to keep me from self-pity and playing the victim. I was a newcomer to sobriety and after I prayed and prayed for His will, I decided to pray for a dime. I needed to know I was being heard.

The evening arrived and after ordering my nonalcoholic beverage (keeping my eye on the bartender's every move), we stepped into the food line. A number of rooms had been set up for dining but I chose a room with a number of small, high tables each covered with a white tablecloth and a small vase of flowers. The room was completely empty and since it was fairly early we might have been the first to use it. I carried my plate to the table and was joined by my husband. Within a minute or two he looked at the table and said, "What is that?" While he was asking he moved my plate. There it was. A dime!

I didn't know where it came from and I didn't care. I don't know if I can describe the feeling I had. It was both spiritual and rather freaky. The first thing I did, though, was say a prayer of gratitude. My Higher Power was with me that night. He gave me the strength to get through that evening sober and in peace.

Soon after that evening I shared my story. Within a few weeks, someone who had heard my story had his own "dime" story and I'm sure that someone after that had his/her own "dime" story. The story will continue to be passed on. More important, though, is the message of how vital a Higher Power is as we follow the 12 Steps to recovery and learn how to live life.

Fortunately, I believe I have been able to better grasp the concept of faith and trust in my Higher Power than in the early days of sobriety. Today, I rarely ask God for a sign, but every now and then out of my humanness asking for that dime is one of the most solid, spiritual things I can do. He has never refused my request. Dimes have happened in the strangest places.

Remember, asking for a sign should not be about getting what you want but an earthly acknowledgement that your Higher Power is listening. It is still HIS plan! This us honestly one of my favorite stories to share. Pass it on.

Namaste'. May you walk your journey in peace and harmony.

Don't forget to "like" Grateful Recovery on Facebook. Kathy L. is the author of "The Intervention Book" available now in e-book, print and audio.



Related Articles
Editor's Picks Articles
Top Ten Articles
Previous Features
Site Map





Content copyright © 2023 by Kathy L.. All rights reserved.
This content was written by Kathy L.. If you wish to use this content in any manner, you need written permission. Contact Kathy L. for details.