Tradition Five and Any Lengths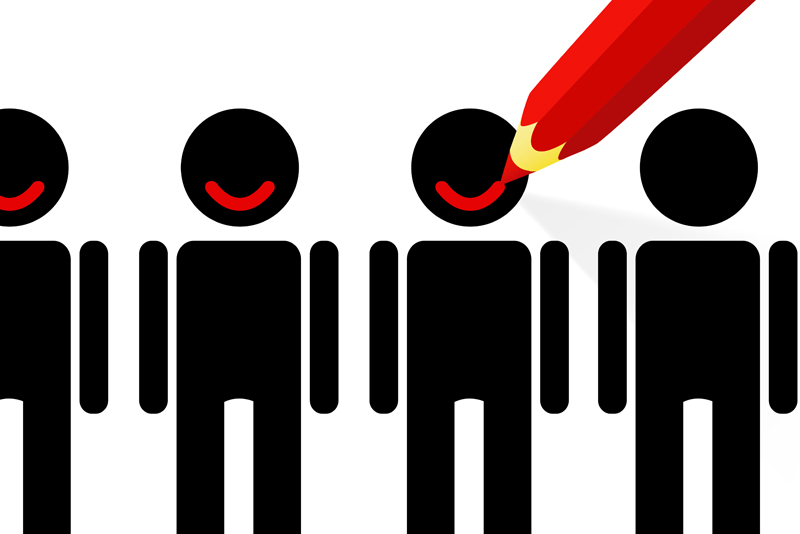 The format of my Monday evening women's meeting is to read and discuss a tradition on the first Monday of the month. For a newcomer this might not be as stimulating as reading a step or a story but the Twelve Traditions are what keep us and bind us together as a group.

This month we read Tradition Five that states "Each group has but one primary purpose—to carry its message to the alcoholic who still suffers." All of the Traditions are important but certain ones, as Tradition Five, gets to the very core of what we must do in order to stay sober. It is that paradox that in order to keep the gift of sobriety, we must give it away.

As we were discussing Tradition Five, someone brought up the topic of going to "any lengths" to stay sober. The connection to the tradition is that if you are fortunate enough to receive the message of the group, then what? What lengths must you go to? Are you willing to go to any length in order to stay sober and be able to carry the message? There are really two parts to this. The first: what lengths do you take to maintain your sobriety; and the second: is carrying the message a part of this?

First, I believe what we are willing to do to stay sober changes as we grow in recovery. For example, in the very beginning I did almost 180 meetings in 90 days, and I got a sponsor and began working the steps. Once I became a bit more comfortable I helped set up for meetings. I began to share more at meetings. I signed up to chair meetings. I was blessed with my first sponsee. I helped organize and begin a new women's meeting. None of these are unusual. As a matter of fact, they are fairly common to those who want sobriety as much as I did. If it weren't for Tradition Five and the outpouring of care and love from the Fellowship, I could have done none of these.

Second, if the group is to carry the message and as part of the group we go to "any lengths" for our own sobriety, shouldn't "any lengths" include going outside of our comfort zone to help others? If you believe as I do that "any lengths" changes as you continue the road of sobriety, what are you doing different today? If you go to the same meetings all of the time, talk to the same people, listen to the same people, and know too much about these people, then maybe it is time to move on. There is nothing wrong with this, of course, but there are so many men and women out there who have found the group but need more than that. They need sponsorship and they need to hear your experience, strength and hope!

Let me explain based on my own recent experience and let me begin at the time when someone shared what "any lengths" were to her. As I mentioned earlier in this article, I started to think about "any lengths" for me and how it had changed. But I was also rather "stuck" even though I continue to do what I need to do to stay sober.

At a meeting later on in the week, a woman very active in the fellowship, invited anyone interested to attend a meeting she chaired in a very different part of the city. She said that it was important for these women to have women with sobriety attend the meeting so that they could see that AA does works. I decided to go to the meeting and understood why she had extended the invitation. There were probably about 12 young women at the meeting. They lived in half-way houses or shelters and were at the meeting because they were mandated to go. Most of them had children who were in foster care. They were alcoholics and drug addicts. They had prison experience. Certainly it is not unusual for anyone in recovery to have this type of background but this was not one person, this was ALL of them.

This is the part that bothered me most. These women were sober. Most of them had been sober for months but only about 10 out of the 12 had a sponsor or had even started the steps. If alcohol (drugs) is but a symptom, and we have a sponsor and go to meetings and work the steps to stay sober, these ladies don't have much of a chance. They are abstaining because of the closed environment in which they live; not because they have found the solution. Yes, they read the Big Book at the meeting and share but we all know there is much more than that! Needless to say, I am making that meeting a regular one for me and sponsoring one of the women who has been sober already for one year! (And has no idea of what the Steps are.)

Going to this meeting and accepting this woman as a sponsee has taken me out of myself and has been the "any length" that I needed. It's not difficult. It is not anything terribly commendable. It is just living the program and giving back what was given so freely to me. Find the half-way houses or shelters that offer recovery meetings and go. You don't have to sponsor. Just be there to share your message. Find out how you can share the message in rehab centers and women's correction facilities. This is how we stay sober. We have to give it away and we have to go to "any lengths". I encourage you to find your next "length". May it inspire in you the same gratitude to God I feel for the gift of sobriety and the opportunity to share the message.

Namaste'. May you walk your journey in peace and harmony.

Like Grateful Recovery on Facebook. Kathy L. is the author of "The Intervention Book" in print, e-book and audio.


Related Articles
Editor's Picks Articles
Top Ten Articles
Previous Features
Site Map





Content copyright © 2018 by Kathy L.. All rights reserved.
This content was written by Kathy L.. If you wish to use this content in any manner, you need written permission. Contact Kathy L. for details.