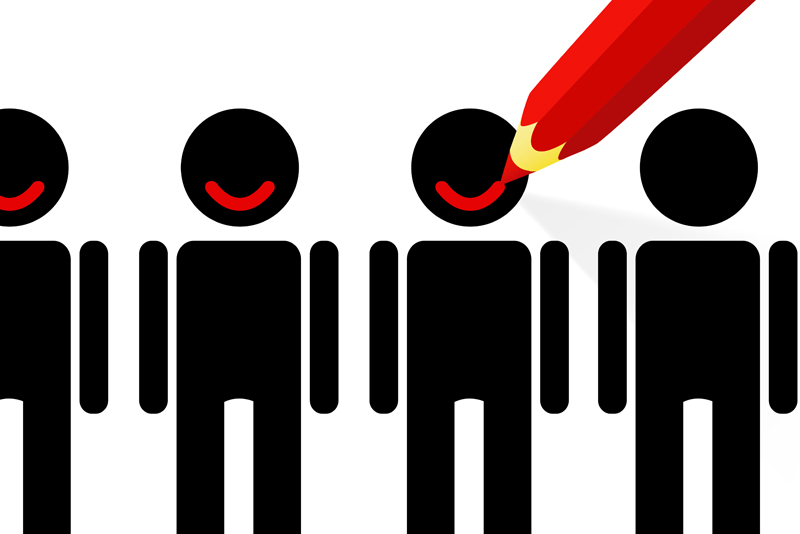 I do not believe that anyone will ever be able to unravel the mystery of love/hate, love/resentment, love/friendship, love/whatever between a mother and a daughter. The relationship between a mother and daughter is not that easy even for the most "normal" of families. It becomes even more strained when there is any type of addiction involved.

Because my own mom is not an addict of any type, I have to write from this experience. (I also have two non-addict daughters but I'll save that for a different time.) If both you and your mom are addicts, then the issues and problems multiply but that doesn't mean you cannot work on a good relationship. I've seen it happen many times but only because both mother and daughter are in recovery. But based on the premise that you are in recovery and your mom is well(?), you might wish she was in recovery. At least she might really get it!

Why do so many of us have our mothers first on our resentment list in Step 4? And even after we make this honest, moral inventory and discuss our part in any of these problems do we still find it hard to be totally adult in this relationship. Of course from the outside we are but it is what we feel on the inside. Our mothers can still cut and wound us deeply with a word(s) or perhaps with no words. But because she is "mom", we have a difficult time talking to her about how we feel. We remain rather fearful of our moms as if they might stop loving us. We measure our words as not to hurt them but permit them to continue to hurt and control us. In many ways, we remain little girls to our mothers in so many ways.

A few years ago I had my aura read. What he saw was a very dark spot in a part of my body and said I was holding anger toward my mother in that place. I enjoy working with the chakras but I'm not asking you to believe it. Anyway, he said I should go into a room and scream at my mom to get out; that I didn't want her there; that I hated her there. I couldn't do it. She was my mom. She lives two thousand miles away from me and I still couldn't do it. This isn't unusual. A sponsee's mother committed suicide a number of years ago. It took her over two years in recovery to finally be able to be angry enough to cry and tell her mom how she felt and she had to do it in her own time. Even though her mom was gone she was fearful of saying things about her mom and being honest in her feelings. Why? Because this was her mom.

Another sponsee continues to work hard at creating boundaries with her mom. Her mom was a single mother and she the only child. Her childhood was not even about mom and daughter but mom and her little friend. She has dealt with the relationship today knowing that maybe she will never love her mom the way she would like to but she no longer believes it is her duty.

Many of us are hurt by the way our mother's treat us today as adults. They have a curious way of saying things that make us feel "less than". Yet, we know we can only feel that way if we permit it. That is the dilemma. We still permit our moms to do and say so many things we would not accept from another human being. And we continue to love them. My mother, probably very unknowingly, has said many things that have hurt me. To anyone else listening, they would wonder why I would become so upset. After all, didn't all she say was, "You don't fold the towels right. This is the way." In and of itself this is not a big deal but with a mother and daughter there is years of history. It is perhaps, trying to be the perfect daughter (even though I was totally rebellious) and not even knowing what that means.

I make living amends to my mom as best I can. I still don't think she did a lot of things right and you know what? She doesn't think she did a lot of things right. Humans make tons of mistakes even the so-called normal ones. Our mothers had mothers and the way they treat us is a reflection of their own upbringing. If you were brought up by a controlling parent, you will probably be controlling. And so whatever we feel we have suffered, we have the choice to change it. This is what the 12 Steps teaches us; freedom to change, to make good choices, patience, honesty, forgiveness and every quality and attribute we can possibly work with to be the best we can be.

We can't change our moms. And maybe many of us realize we don't want to. If you have a particularly challenging relationship with your mom, pray. Don't pray for her to change. Pray that you can love her as she is and that whatever she says or does, is not really about you. Honestly, if the relationship is extremely difficult, you might need to get professional help. The mother/daughter relationship is a serious one.

Sometimes our moms surprise us. When I told my mother I was in recovery, she hugged me and said, "Kath, I am so very proud of you!" For the first time in my life, I heard what I needed to hear and it came from the bottom of her heart. It came from loving me unconditionally. And now I am working on learning how to love her exactly the same.

Namaste'. May you walk your journey in peace and harmony.

"Like" Grateful Recovery on Facebook. Kathy L. is the author of "The Intervention Book" available in print, e-book, and audio

Beginning this month, www.billsfriends.com is offering all of my readers a 20% discount on purchases. They have great gifts for anyone celebrating sobriety. Use the code BELLA at checkout. Thanks, Michelle & Robert!



Related Articles
Editor's Picks Articles
Top Ten Articles
Previous Features
Site Map





Content copyright © 2022 by Kathy L.. All rights reserved.
This content was written by Kathy L.. If you wish to use this content in any manner, you need written permission. Contact Kathy L. for details.