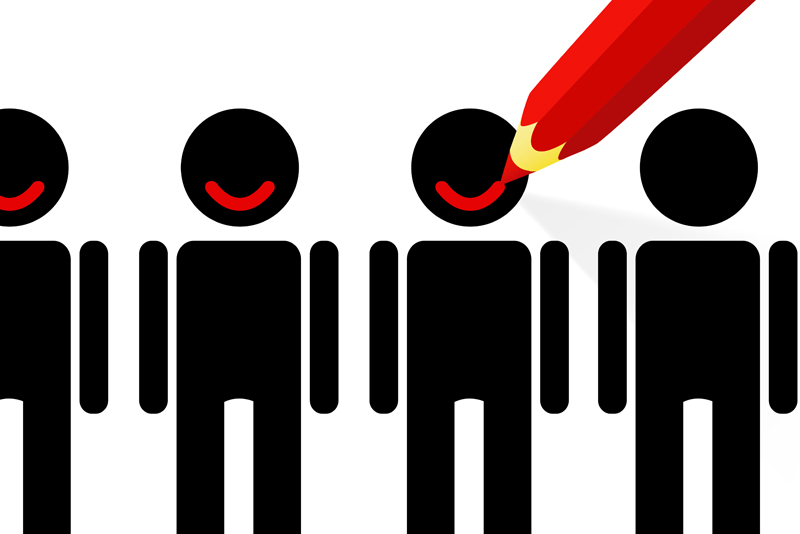 I was watching a rereun of "Intervention" last evening and a father said of his alcoholic daughter, "She has a choice and she chooses alcohol". Those of us in recovery understand that addictions rob us of the capacity to make decisions and choices that are good for us. If we are having a clear moment or two we may believe we have a choice when we look at that bottle, drug, food, etc. Should we indulge or should we not? The reality is that when we are in the midst of our disease, there is no choice. Our minds might tell us one thing but our bodies tell us something different. Our overall lack of spirituality manifests itself through all of our worst defects and if there is a choice at all, we will almost always choose the demon.

One of the first things we learn when we enter recovery and work the 12 Steps is that we have the capability to make choices and the very first choice we make is to drink or not to drink; to drug or not to drug, etc. There are countless choices we must make in our lives every single day. Unless we are perfect we must be willing to accept the fact that at times the decisions we make are not always the best ones. As long as we are sober, however, we have the capacity to choose regardless of the outcome.

Making choices in recovery is not about what we are going to wear, what we are going to eat, or what we are going to do next weekend. Making choices in recovery is choosing the principles by which we want to live. This is an awesome freedom! No matter what obstacles are in our path, we can choose our state of being. I say "state of being" because happiness, peace, and serenity (as examples) are not emotions. Every morning when we rise, we can choose to have a happy day, a peaceful day, or a serene day. However, in order to make any of those a reality we have to follow the principles of good living throughout the day.

Beginning the day with prayer and meditation is a good start but we have to be mindful to practice principles in all our affairs throughout the day. If at the end of the day when we do a thorough Step Ten we consistently come up with negatives and a list of amends we must make, we probably are giving in to defects we need to eliminate.

One of the behaviors many of us share in addiction is the need to be right; the need to get even or to have the last word. Personally, prior to recovery, I could spend hours turning a situation over and over in my head because someone was rude to me or someone didn't give me the service I demanded or someone cut me off in traffic. These were always incidences where I didn't even know the people involved and would in all likelihood never see them again for the rest of my life. Yet, I permitted them to make me crazy and to ruin a day because I didn't have the courage or the know how to make the choice to let it go.

This is what my Higher Power has challenged me with lately and I have had to remind myself that I have choices. Sometimes I forget. I speak before I think and when all is said and done, I don't feel very good about myself. There have been three incidences within the past few weeks that have given me the opportunity to choose peace and in the long run, I have been able to make that choice. But it doesn't come automatically to me.

I have had potential confrontations with a representative from a volunteer organization; a customer service rep for a car company; and an agent from an airline. None of them would give me what I wanted because each said what I wanted wasn't their policy. Of course, I thought they were all idiots and as my conversation with each escalated, I realized that I was definitely NOT going to get what I wanted and if I didn't choose to be polite and calm, I was the one who would feel resentment. And we all know about resentments!

To be honest, the phone call with the rep from the volunteer organization didn't go so well. The conversation was over before I knew it. Yes, I did feel bad. She was doing her job and I didn't like it. The next two calls with the car and airline reps began well and ended well but the middle was when I had to choose to let it all go. I still wanted what I wanted but I was not going to get it. The important thing is that I consciously made a choice and my choice was to be at peace.

Life is full of choices. As recovering addicts we recognize that the freedom and ability to make a choice is truly a gift. Recovery and the 12 Steps have given us the opportunity to be masters of our own destiny. We should recognize each day the choices we make and how they make us feel at the end of the day. Choosing peace and happiness is sometimes easier than it sounds. If we follow the principles of the 12 Steps and maintain a spiritual connection to our Higher Power, the principles we seek will be our reward. Just remember that it is progress, not perfection.

Namaste'. May you walk your journey in peace and harmony.

"Like" Grateful Recovery on Facebook. Kathy L. is the author of "The Intervention Book" (Conari Press)


Mother's Day is coming. Look to www.billsfriends.com for that special gift!


Related Articles
Editor's Picks Articles
Top Ten Articles
Previous Features
Site Map





Content copyright © 2018 by Kathy L.. All rights reserved.
This content was written by Kathy L.. If you wish to use this content in any manner, you need written permission. Contact Kathy L. for details.