When Is Service Really Service?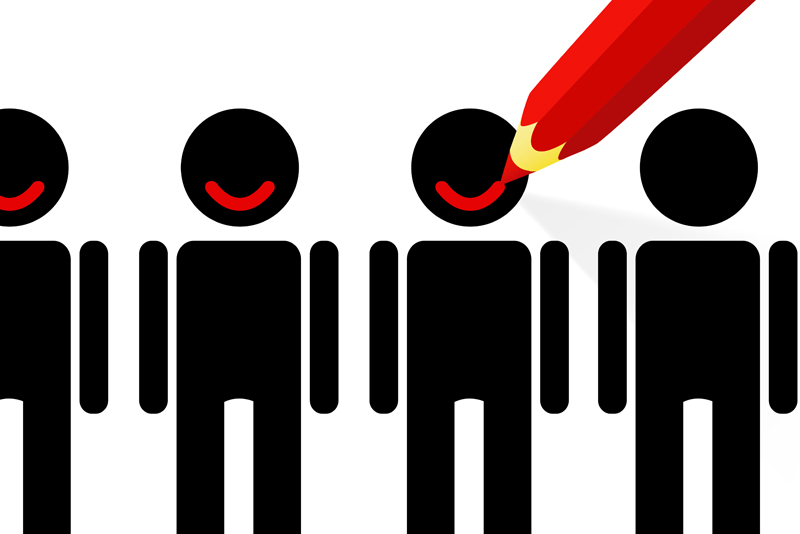 For those of you who have followed my weekly articles, I think you know that I am a real cheerleader for sponsorship and service. I believe deep in my heart that most of us would never have gotten sober without the help of another addict (no matter what your addiction). It is typically "it takes one to know one". I know that all of the non-addict counselors, therapists, and doctors who have years of professional training are well qualified to help but my experience is that they can assist after sobriety. They seldom can bring a person to sobriety. Why? Because they haven't experienced the powerlessness, the desperation, the unhappiness and all of the other baggage most of us had carried around.

Many in 12 Step recovery will never seek out a professional but rely on the fellowship of their program to help them. This is the theme of my article this week. When is help really help? When is service really service? Is it always given out of care and concern or is it sometimes given out of ego? Sometimes I know I have to qualify my statements so that readers do not get the wrong impression. And so before I continue, let me tell you that I do what I can to work a good program. I go to meetings, I sponsor, I try to do service work when I can and I am human which means that I don't do any of these perfectly. Recently I feel that I have witnessed or personally encountered circumstances that were very different than how they appeared. I am not being critical of others. I share these with you not to judge others but for each of us to examine our approach and our motives when trying to help or be of service to another addict or a group in recovery.

Each of us has an approach to the newcomer. Our approach is driven by our profession, experience, education, or personality which is exactly why some folks seem genuine and some don't. There are women I know that wait outside of one particular women's meeting and the minute they see a new face they pounce. Before the newcomer knows it, she has a sponsor. So what's wrong with that? Well, what's wrong is that the newcomer (if she is a real newbie) probably doesn't even know what she needs a sponsor for and if the sponsor is demanding from the beginning, the newcomer might disappear. The impression we give newcomers is a major deal! Is this rather aggressive behavior wrong? I don't think it is wrong but I think there is a better way, less threatening, and certainly less ego driven. I am a firm believer in finding a sponsor because you want what she has. For those of you who feel that way, and do want sponsees, be yourself! Welcome the newcomer in a way that is comfortable, no pressure and not about you. Share at the meeting from your heart so the prospective sponsee can see who you are. And, if God decides there is a fit, then Amen, Sister, you have the beginnings of a beautiful friendship!

How do we treat the chronic relapser? There is always that person who does keep coming back and you begin to wonder why. We all know individuals who come and go in a short period of time then disappear forever and we also know individuals who come in, stay for months or even a year or two, then go back out for a few months, and repeat this over and over. I wish I had the answer how to treat these folks because they are sick people. But my human nature also sees these people as attention getters (after all, the newcomer or the one who comes back is the most important person). We know we cannot make this person do anything he/she doesn't want to do but how long do we listen to the same woe-is-me stories. How patient and tolerant can we be; should we be? Do we take a hard line with a "do it or else" attitude or do we make ourselves available to help clean up the mess after the last binge? There are women I know who love working with the chronic relapsers but are smart enough to know who God is and that they aren't. There are others who wouldn't go within a mile of a chronic relapser not because she is lazy or doesn't want to be of service but because this is not comfortable for whatever reason. And then there are those who like the challenge of a chronic relapser. This person wants everyone to know how difficult working with this relapser is and she is there to save the day!

Personally, I will speak to anyone who needs my help but that doesn't mean that I take these women on as another full-time job. Chronic relapsers take a lot of time and energy. I wish I had both. There has to be someone out there for these types and there is. Maybe it is you. If it is, create boundaries for yourself and don't take a relapse personally. It is nice to think we can save the world or even one person in it but we have to make sure that we continue to save ourselves.

Lastly, and this is difficult because it is personal to me but we all need to be cautious of what we say to people in distress. I do not mean addiction problems but emotional distress. We sometimes (myself included), are very quick to tell someone to get over themselves, to get off the pity pot, turn it over and use all of the other words and phrases we had become familiar with in the program. Having had some issues recently, I became the receiver of what my friends thought were "helpful" words. Unfortunately, they made things worse because I was suffering real depression, not addict defects. I would suggest to anyone that although it may be well meaning, consider the person and the circumstances before using program language.

I really do hope, faithful readers that you understand what I'm saying with all of this. I am not being critical of anyone. I am saying that sometimes help isn't help; sometimes what we think is service, isn't service. Sometimes it is more like trying to "fix" a person. Consider your motives. Most of us are not trained counselors or spiritual advisors. We are addicts in recovery who are working the 12 Steps and trying to grow up and face life on life's terms. The best way to help others can be said in this way: "do unto others as you would have them do unto you".

Namaste'. May you walk your journey in peace and harmony.

Like Grateful Recovery on Facebook. Kathy L. is the author of "The Intervention Book: Stories and Solutions from Addicts, Professionals, and Families" (Conari Press)


Related Articles
Editor's Picks Articles
Top Ten Articles
Previous Features
Site Map





Content copyright © 2019 by Kathy L.. All rights reserved.
This content was written by Kathy L.. If you wish to use this content in any manner, you need written permission. Contact Kathy L. for details.