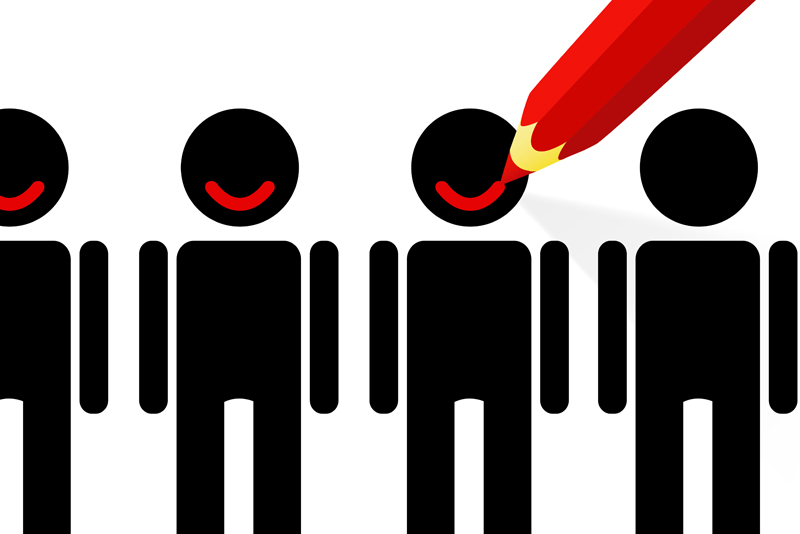 This past week the Federal Government added an additional tax to cigarettes. Depending on what state you live in, where you buy and how you buy, one pack could cost you up to $6.00-$7.00. There were two reasons given for this increase: first and most obvious is that it will generate additional revenue; second, too many people, especially children, suffer from second-hand smoke so this will be a deterrent.

Do you agree? I'm not so sure. As a matter of fact, if a person is truly addicted to nicotine, the cost of a pack of smokes probably will not make a difference. As a matter of fact, there were a number of smokers interviewed on TV and they were willing to pay anything. One woman said that if she had to choose between cigarettes and food, she would go for the cigarettes. Is that insane? Is that totally crazy? Perhaps to the average person who can honestly admit they have no addictions but to those of us who have even one (and who can have only one?) it makes sense. Sad to say, but it makes sense.

Before I go farther, this is not about taxes or smoking, per se. It is about addictions and how far they took us before we had that "aha" moment and could see clearly, even for a second. This is different for every single one of us. The point it, until we were ready, until we could even conceive of the fact that we had an addiction, we did not permit anyone under any circumstances to come between us and our alcohol, nicotine, drug, gambling, food, sex, etc. Wasn't our addiction(s) a "god" to us? Did we not worship it and yet curse it at the same time?

Even an intervention doesn't always work long term until the person wants to be free. The cost of our addictions is not important. Like the woman I mentioned at the beginning of this article, many of us would give up the very basics of food, clothing and shelter to have our drug of choice. How many rich drug addicts do you know? The drug habit is phenomenally expensive yet the poorest find a way to feed their habit—and at any cost. Two years ago I was willing to pay over $6 for a pack of cigarettes. As far as I was concerned, the cost wasn't going to beat me. When I decided to stop smoking, the cost had nothing to do with it. And, I am actually ashamed to say, the wishes of my family didn't either. It had to be about me, when I chose, and on my terms.

Nothing is more selfish than an addiction. We know that. All of them are cunning, baffling and powerful. Some are just more deadly than others. Few of us will decide to work on recovery until we have experienced some type of bottom. Bottoms are personal and could be anything from near death to a DUI to being sick and tired of being sick and tired. Before any type of bottom, though, the wishes of family and friends, cost of the addiction, health, happiness, etc. mean absolutely nothing. Our family and friends in Alanon will vouch for this, I am sure.

I believe that very few addicts who enter a 12 Step recovery program stay for any length of time unless they want to for themselves. However, I will say that there are those who come into recovery to make family members happy and somewhere along the line realize they are in the right place. Many in recovery also begin in Alanon because of a family member's addiction and then realize that they have a problem also.

It's all about timing—divine timing. I have heard others share that they have been in and out of the meeting rooms for 20 years; I have known others that had been on death's door yet can't get more than 90 days of sobriety. These are the unfortunates that we continue to pray for. There is a time for them and only God knows when it is. I don't know why some have to suffer so. I don't know why some have to die. They lose their free will to make choices yet God works in mysterious ways. We don't give up on them and pray they do not give up on themselves. But no matter how we try, we cannot bring a person out of addiction unless that person wants it and can admit they are powerless over it.

I wish more people would understand addictions. The government, society as a whole, no one can create deterrents to addiction that really stick. Cost and legality mean nothing. An addiction is a disease. It would be great if there were preventative measures that worked. But most of us believed we were doing just fine and all of the sudden (or so it seemed) "fine" morphed into a serious addiction.

We cannot force another's recovery. We do not even determine when we enter recovery. God does. And when He does and we sit in meeting rooms, listen to others, get a sponsor and work the steps in the proper order, we are in gratitude. We have choices and we are free. We have found a solution to our difficulties and we share this with those less fortunate than we. We pray for them and encourage them through example. When we are successful in our recovery, we honor ourselves and our Higher Power because someone out there will want what we have. This is the most important gift we can give someone. Pass it on!

Namaste'. May you walk your journey in peace and harmony.

Celebrate sobriety with a gift from www.billsfriends.com





Related Articles
Editor's Picks Articles
Top Ten Articles
Previous Features
Site Map





Content copyright © 2018 by Kathy L.. All rights reserved.
This content was written by Kathy L.. If you wish to use this content in any manner, you need written permission. Contact Kathy L. for details.