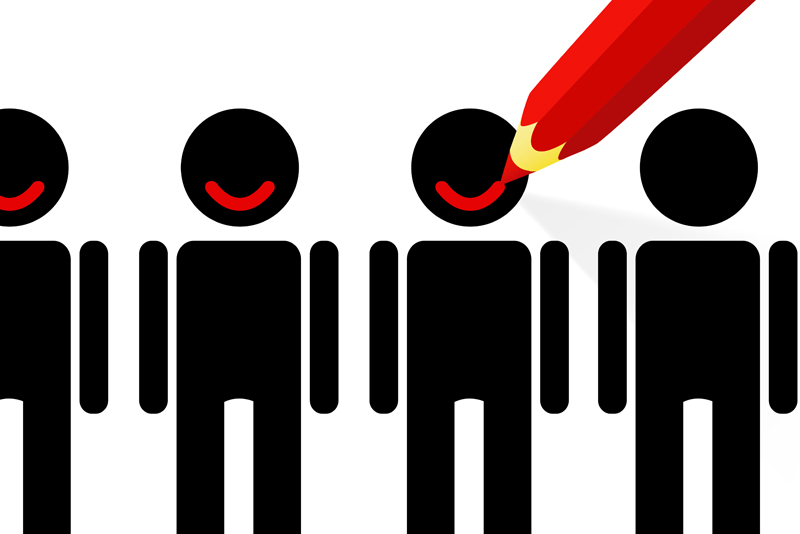 When we admit our addiction(s) and decide to work the steps in a 12 Step recovery program, we see (as well as friends and loved ones) a big change in our behaviors and attitudes. The changes go beyond the absence of drinking, drugging or whatever your addiction. We become "new" people physically, emotionally, and spiritually. Many of the Promises (Big Book of Alcoholics Anonymous, Fourth Edition, pgs. 83-84) become fulfilled and we are ready to live life on life's terms.

And as we trudge that road to happy destiny, life definitely does happen. It happens to all of us and it happens in good ways and in not-so-good ways. It is difficult for a newcomer to hear someone with ten years of sobriety say this is the worst time of her/his life since recovery. Sometimes we think that when sobriety changes us it also changes the world and the circumstances that affect us. Of course intellectually and realistically we know that we are certainly not immune to life's troubles and our real goal and the measure of our spiritual fitness is how we handle these.

We are all living in tough economic times. I am among the many that, at some time in my career, had joined the list of unemployed. And, yes, I went through all of the famous stages of handling death and I can honestly say that I am now in acceptance. But it is so much more than that. I accept that I am an alcoholic but if I don't continue working a program, I could easily isolate and become a lost soul once again. So the fact that I accepted I am no longer employed is a good thing but where do I go from here?

This isn't just about losing a job. Perhaps you have had something happen to you and you have accepted it but where do you go from there? I live my sobriety one day at a time but when my self-esteem, self-worth and serenity are concerned I have to plan a bit ahead. And so that is when I started thinking about my future and my expectations.

The word "expectation" is about the worst word one could possibly use in recovery. It is like the four-letter word we would never say around our mothers. An expectation usually results in resentment and we know that any resentment is our biggest enemy. Expectations usually set us up for disappointment because they usually involve other people whom we cannot control. So having an expectation that my old boss would hire me back in a nanosecond is going to make me resentful and probably depressed when he says, "no".

I am not forgetting that we must turn our will and our lives over to the care of God. My God box is chock full! But remember, we must also take action. Not action with any expectation but "confident expectancy". It is so different than an expectation and it is so God based! If you have read or seen "The Secret" you will remember that it is nothing more than the Law of Attraction (and a very old law). Positive attracts positive; negative attracts negative. But it was missing something big for me and that was there was no place for a Higher Power. And so putting a picture of a car on the wall and wishing with a smile on my face until I got it, just didn't work for me.

I picked up "Your Best Life Now" by Joel Osteen. (This is not a review of this publication. I'm only making reference to the information.) He makes the connection between expectancy and God. "The Bible says, "Faith is the substance of things hoped for," "and one definition of that sort of hope is "confident expectancy". We can expect the favor of God. We can expect that He surrounds us with His love and care. Expect that God will do great things for us. Raise the level of confident expectancy because "God usually meets us at our level of expectancy". Joel Osteen tells us to get up every morning with confident expectancies that God is guiding and directing" every step we take. Confident expectancy is all about knowing all things are possible in and with God. We can expect He will not give us more than we can handle. And we can expect that everything does happen in His time.

I have changed my way of thinking. No, I have improved my way of thinking. I can take whatever actions are necessary to change my situation and better my life, turn them over to God but pray with confident expectancy. Envisioning success; envisioning a life of peace and serenity can become reality as long as my positive thinking includes my Higher Power.

Namaste'. May you walk your journey in peace and harmony.

"Like" Grateful Recovery on Facebook. Kathy L. is the author of "The Intervention Book: Stories and Solutions from Addicts, Professionals, and Families" (Conari Press)




Related Articles
Editor's Picks Articles
Top Ten Articles
Previous Features
Site Map





Content copyright © 2018 by Kathy L.. All rights reserved.
This content was written by Kathy L.. If you wish to use this content in any manner, you need written permission. Contact Kathy L. for details.