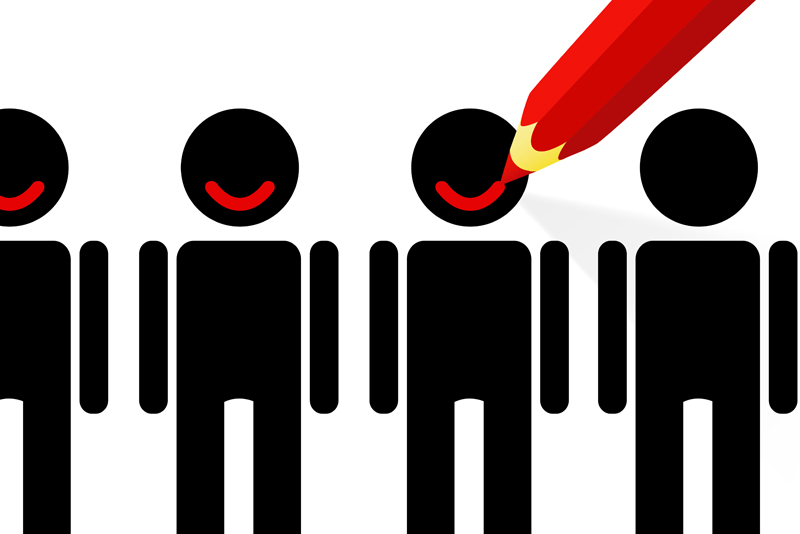 I envy, and at the same time, admire those who write those wonderful daily prayer and meditation books for those of us in recovery. Of course there have always been hundreds of such publications on the market for anyone so inclined to begin or end their day with a quiet moment including a "Prayer for the Day" in every issue of certain newspapers. It isn't until most of us take those first steps into recovery that we begin to appreciate the power of a daily thought or focus to get us through the day. No matter whom the author, no matter what the words, we somehow make it fit. It is like reading a great horoscope at the beginning of the day and making it happen. It wasn't the stars that made it happen. It was you (of course, you could also blame a bad day on the universe, too).

The point here is that when we can focus on something positive, we can center our actions and thoughts around that and at the end of the day, we can feel pretty good. Without something positive it is easy for the mind to just kind of bounce around and who knows where it will end up? Having something to focus on for the day is rather like learning how to discipline the mind especially if yours is as much a "monkey mind" as mine.

One of the reasons I set a "recovery" password on my computer at work is so that every morning especially if I had not had an opportunity to read anything, I could at least be aware of a special word that would help me begin my day. Since my password expires in two days, I have to think of a new one and for whatever reason kept focusing on the Seven Deadly Sins of pride, greed, lust, anger, gluttony, envy, and sloth. It's kind of crazy that while looking for a positive focus I would keep thinking of the negative but I believe that although we want to overcome such defects we identify them but then work on their positive opposites. In other words, in order to overcome pride, I don't focus on pride but work on ways to be more humble.

And so that is the exercise I am laying out for myself and for you also. Instead of using a daily laid-out-for-me meditation, I am going to focus on the opposite Seven Deadly Sins. Now my opposite may not be yours but it doesn't make any difference. Write for yourself the positive you wish to work for each day. Make it yours. Own it. I don't mind sharing mine with you but I hope that when each day comes, I can expand much more than I am now sharing with you. The idea is to really, truly use that positive principle for the entire day no matter what. I think it is amazing how many situations allow us to use the same principle over and over each day.

Saturday (since I publish my articles on Friday) (pride) I will work on humility. I remember to stay right-sized in all I do and with all I come in contact with. At the end of the day, I will feel gratitude.

Sunday (greed) I will remember that I have a place in this world; in this community but it isn't all about me. I share willingly and unselfishly what God has given me not only to those I choose to help but to those I might ordinarily pay little attention to. At the end of the day, I will feel gratitude.

Monday (lust) will remind me that I have been blessed in many ways and that I am exactly where my Higher Power wants me to be at this time. To covet more would be to deny that God has not given me what I need. At the end of the day, I will feel gratitude.

Tuesday (anger) I will think before I speak; before I act and will focus on kindness. I will not merely react to situations in kindness but will extend myself to others even if the ways seem small. At the end of the day, I will feel gratitude.

Wednesday (gluttony) will remind me that too much of anything is hazardous to my health. Moderation in my day will be key. What I want today may not be what I should have today. Thinking I know what is best for me denies my ability to turn my will over. At the end of the day, I will feel gratitude.

Thursday (envy) I will be happy for what others have. I don't know their situations or what their needs are. I will enjoy the successes of my co-workers as well as the happiness and serenity I see in others. At the end of the day, I will feel gratitude.

Friday (sloth) is my favorite day actually and I will focus completely on getting a task done that needs to be done. There will be no "tomorrow" or "later" even in the smallest of tasks. I will feel satisfied. At the end of the day, I will feel gratitude.

Namaste'. May you walk your journey in peace and harmony.






Related Articles
Editor's Picks Articles
Top Ten Articles
Previous Features
Site Map





Content copyright © 2018 by Kathy L.. All rights reserved.
This content was written by Kathy L.. If you wish to use this content in any manner, you need written permission. Contact Kathy L. for details.