Tradition Ten and Controversy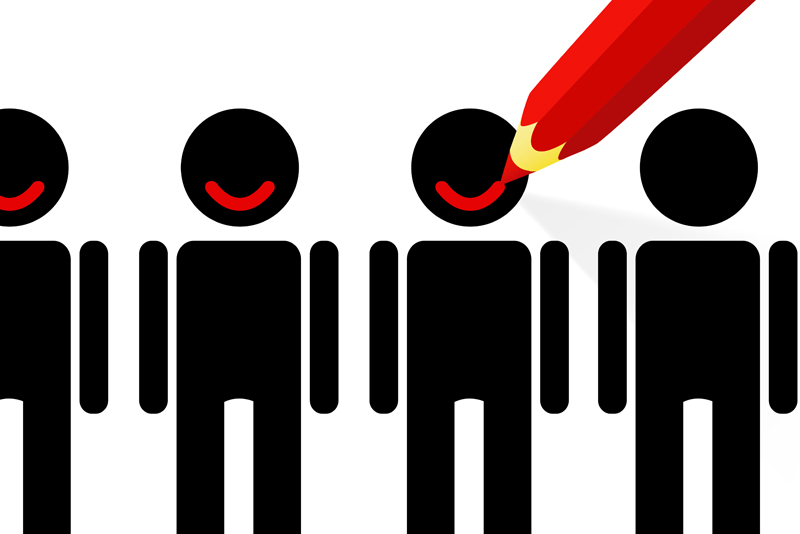 It was the first Monday of the month and that meant reading and discussing a tradition. Those of us "regulars" at the K.I.S.S. (Keep It Simple Sisters) meeting usually expect fewer women on a Tradition Monday but this night, the room was amazingly full. We were reading Tradition Ten from the "Twelve Steps and Twelve Traditions" and unlike shares for many of the traditions, this one was lively and very animated.

Tradition Ten states that "Alcoholics Anonymous has no opinion on outside issues; hence the A.A. name ought never be drawn into public controversy." What immediately comes to mind is that we are getting close to election time and this particular election is evoking a lot of emotions in a lot of people. Think about what would happen in your fellowship if someone, during his or her share, endorsed a candidate. Think what would happen if you went to a meeting and there were political posters all over the meeting room and the candidate was not of your choosing. I'm sure it is not going to make you go out and have a drink (or drug, eat, gamble, not eat, shop, etc.) but if you are like me, you might be annoyed just enough to make a decision to stay away. If you are a newcomer, I am positively sure you would get the wrong idea about the fellowship and that might be your first step back into your addiction.

It isn't just politics that should be left out of the fellowship. There are times when a person shares, he or she gets on the soapbox and promotes a belief or idea that perhaps isn't terribly controversial but makes people very uncomfortable. And why would we feel uncomfortable? Because someone else is going to respond in a negative way to what was said and what have we got here, folks? We've got ourselves a real, live fellowship argument? People take sides; sometimes silently, sometimes not. It is never a positive experience.

Some people, not just those of us in recovery, have very short fuses. This doesn't necessarily change because someone has been in recovery for any length of time. My own experience is that the longer someone has been in recovery it seems the more they feel entitled to state their opinions as truth for everyone or does not hesitate to be the first to respond to another if he/she disagrees. This is my experience. It may not be yours. I've come to the conclusion that people who are inappropriate in their sharing might still have a need to control or maybe they are a bit too righteous. Whoops! Am I taking their inventory? I am not intending to do that. Honestly, I think they are just human beings and that's just how they are. Recovery doesn't change our humanness. If that were the case everyone would want to be a part of a 12 Step group just to be perfect.

Personally, I have always hated controversy. I hate it even more when it happens in a meeting. I don't think I'm the only one. Group conscious meetings are historically known to create some tensions because, it seems, that personal opinions run higher than normal. And we wonder why no one wants to stick around and be a part of one. One of the women at the meeting said that she believes that if what you say publicly (in a meeting) is based on "your experience" it is a much safer bet then to be making others believe your way is the only way. This is particularly important because AA and other programs have no rules; no best way for everyone. The steps are but suggestions.

A number of years ago (pre-recovery), I was in a leadership position at my job. My boss and I had one agreement. We would agree to disagree. And we never agreed on anything. It was the best and most productive position in my career. Why? Because we set ground rules and nothing was ever personal. It's a bit different when you are in a recovery program because the only agreements we have are, in fact, the traditions and that doesn't mean everyone reads them the same way. The Traditions, however, are our boundaries. The reason why AA is still around today is because there were and still are enough people who hold onto the original traditions to keep it in tact. 12 Step programs should be safe. Our purpose is to stay sober and to help other alcoholics. How can we possibly help another addict when they are too frightened or disgusted to come back to a meeting?

The most important message I can give or share (as I see it) is that each one of us has to make a conscious effort to be mindful of what we say and how we say it. I don't think that means we have to be afraid to share but I do think we have to have the common sense to know if we are going to create a controversy. Likewise, maybe you are the person who wants to respond to a person creating the controversy. It takes two people to begin any type of argument or confrontation. Personally, I prefer to be neither.

Lastly, we are human and rather complicated but we have to keep in mind that our own sobriety and recovery is the most important thing in our lives. Before you decide not to attend a meeting because you were uncomfortable or angry, remember who you are punishing. If you are even at the very beginning of working a 12 Step program, you already realize that you have choices. Don't let anyone else make them for you. We each have a responsibility to ourselves to be happy, joyous and free. It is our destiny.

Namaste'. May you walk your journey in peace and harmony.



Related Articles
Editor's Picks Articles
Top Ten Articles
Previous Features
Site Map





Content copyright © 2018 by Kathy L.. All rights reserved.
This content was written by Kathy L.. If you wish to use this content in any manner, you need written permission. Contact Kathy L. for details.