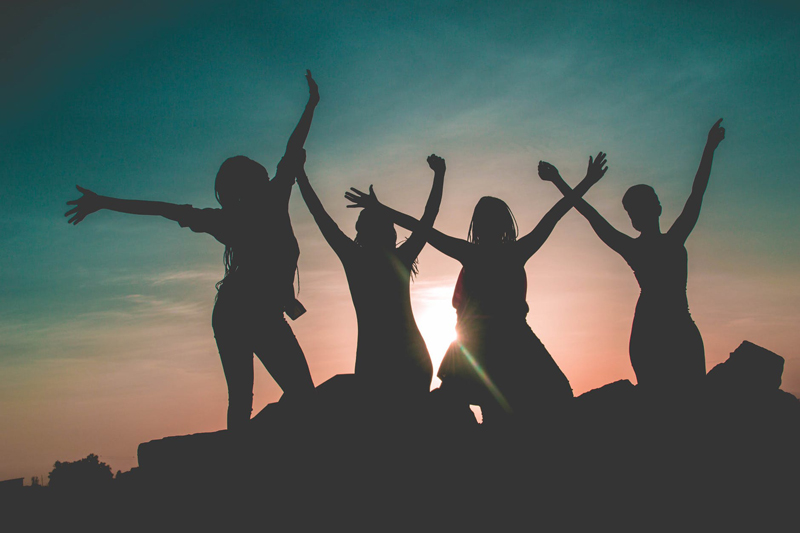 Saying no feels hard because we fear being disliked, we fear failure and we fear conflict. There is an anonymous expression that says; she who trims herself to suit everyone will soon whittle herself away. In most cases it is better to feel guilty for honoring your boundaries than to feel resentful and put upon because you ignored them. Ultimately, you and the person making a request of you both matter; so try not to respond to requests in a way that suggest one of you doesn't.

When faced with any request pay attention to your first reaction. What is your initial gut response? What are your reasons for talking yourself into doing something else? Answering this question is often a good way to understand the motivation behind your response. Knowing why you do what you do may help you do more of the things that are important to you.

A Denial is Only a Delay
Often we say no because we want to avoid an unpleasant situation. Truthfully when we respond in ways that do not honor our boundaries we only delay rather than avoid the discomfort. In other words the choice isn't about going along to avoid conflict or dealing with conflict. What you are really choosing is to be uncomfortable now or uncomfortable later. What can you do instead? Learn to sit with discomfort. Learn not to judge it. Simply notice the feeling without letting it consume you. Learn not to let the voices of your inner critic or the people around you make you feel berated. Probably if your inner critic doesn't call you selfish someone else will in real life or maybe just in your imagination. Don't let yourself be clubbed over the head with the selfish label. Refute your inner critic. Can't do it? Write down what she says and get someone to help you find any evidence to the contrary. Don't rely on an unkind mind for help.

Generosity in and of itself is a beautiful gift. Forced generosity is useless. You will find that the reward you are seeking when you give from guilt or an inability to deny others will not come.


Related Articles
Editor's Picks Articles
Top Ten Articles
Previous Features
Site Map





Content copyright © 2023 by Barbara Gibson. All rights reserved.
This content was written by Barbara Gibson. If you wish to use this content in any manner, you need written permission. Contact Barbara Gibson for details.