Is There Hope for Everyone?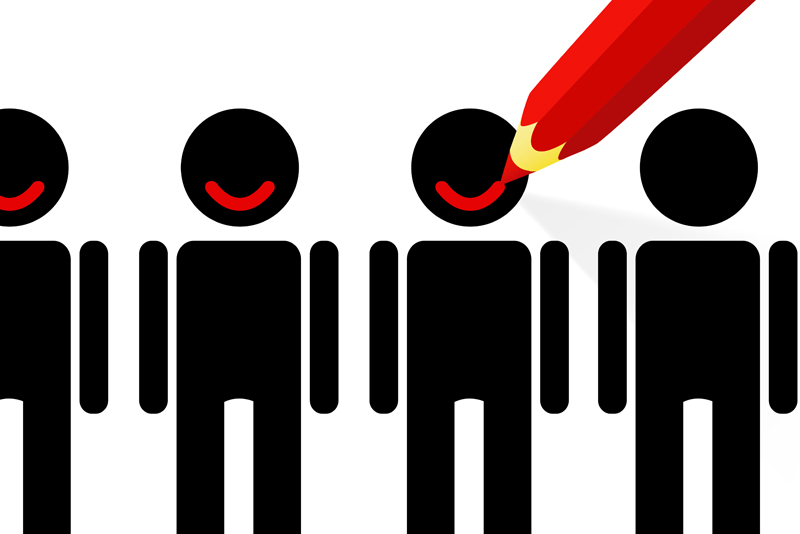 A few weeks ago I was asked via email if I would be willing to answer questions about my alcoholism for an article one of my readers was writing. I occasionally get "invitations" for something like this and most of the time, for whatever reason, it doesn't pan out. So when I sent my "Yes, I'd be delighted" I was surprised and happy that the writer immediately replied.

There were two main reasons why I wanted to be a part of this. The first was that it is an opportunity to share my experience, strength and hope with men and women in recovery or better yet, someone contemplating recovery. Maybe I can say what one person out there needs to hear. The second reason is that the person writing the story is not an addict of any kind and she wanted down-to-earth honest answers to her questions. She wants to be able to understand alcoholism so that others might also understand. One of her goals in writing this article is to change the misconceptions people have of alcoholism. There is nothing I love more than to educate "normies" when they ask to be educated. I never know if they ever really get it, but I encourage their questions and admire their willingness to be open minded.

After a few preliminary, general questions, she got serious. Anonymity is truly one of the gifts of the program in a situation like this. I am sure I wrote more than expected on any one question but once I began writing, it just kept coming. It almost became a Fourth Step but this time I was going to share myself with someone I did not know and eventually, many people I don't know. When all is said and done, the author of the article will present to her readers what she feels is important. I have been given the opportunity to write about situations, feelings, relationships, defects, and recovery in answer to questions which made me think as deeply and honestly as possible. I had to remind myself constantly of the Promise in the Big Book that says that "we do not regret the past nor wish to shut the door on it". I don't beat myself up over the past but it sure is difficult not to have regrets especially those situations that involved the people I love.

The interviewer asked great questions based on what she knew about my alcoholism but it is the very last question that I want to comment on and present to all of you. "Do you believe there is hope for everyone with alcoholism?" I immediately want to say "yes" but I'm not sure it is that simple. The more and more I tried to answer this question, the more confused I got because there are different ways of looking at "hope". Hope can mean help; it can mean opportunity; it means something can be better. It can be a noun or a verb.

In recovery, we understand hope but ask the person in his/her addiction and he/she will tell you there is no hope. I look at the "revolving door" types who come in and out of the program every other month. In all honesty, I sometimes feel they are hopeless but there is opportunity for that to change. There is hope for everyone but you have to want it. I've come to believe that hope is something we continue to work at and for. We can hope for a lot of things. I can hope for a new job but until I put in the effort to find a new job, it probably isn't going to happen. The hard part about addiction is that something has to happen to us to recognize hope. I think this has to be that moment of clarity; that brief instance when we realize there must be something better out there for us because what we are doing isn't working.

Step One, that admission we are alcoholics (or whatever our addiction), offers us our first realization that there is hope. Once we can see that hope, that brass ring, we can move forward and we continue to move forward. At some point in time in our recovery, although we continue to embrace hope, we find that we need to find and work at all of the qualities given to us that are part of the 12 Steps.

The question of hope for all alcoholics (any addiction) is said best in the Big Book, Chapter Five, "How It Works". "Rarely have we seen a person fail who has thoroughly followed our path." That is a huge promise of hope. Some find it sooner than others and because we are all human, some never find it. Although there is always some hope in any situation in life, solutions to hopelessness do not usually automatically appear. Those of us in recovery know now to pray for hope and help because we have found the solution. There are so many of us who are out there suffering and living in denial and hopelessness. None of us can force anyone to see the hope recovery offers but we pray for the alcoholic who still suffers.

Is there hope for everyone who suffers from alcoholism (addiction)? I almost find the question confusing so I invite you to answer this question for yourself. It isn't as simple as it seems. And ask yourself, how did you find hope?

Namaste'. May you walk your journey in peace and harmony.

Like Grateful Recovery on Facebook. Kathy L. is the author of "The Intervention Book" in print, e-book, and audio.


Related Articles
Editor's Picks Articles
Top Ten Articles
Previous Features
Site Map





Content copyright © 2018 by Kathy L.. All rights reserved.
This content was written by Kathy L.. If you wish to use this content in any manner, you need written permission. Contact Kathy L. for details.