Simple Winning Tennis Strategy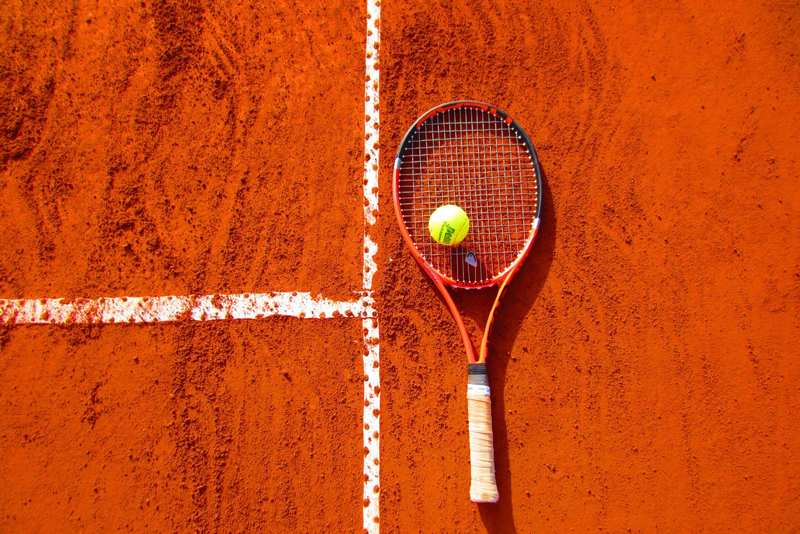 Tennis is about you and your opponent, and which of you can win the most points in each game, and the most games in each set. There are complex and advanced strategies that you can learn and improve on to win at tennis, but the best strategy is probably easier than you thought.

There are only two ways that you can win a point in tennis. You either hit a winner or your opponent makes a mistake. If you can follow that plan for the entire match, then you will win. That's all there is to the best winning strategy in tennis.

Winners
Hitting winners is fun. Forehand winners down the line, overhead smashes into the empty court, and service aces are easy points. Some players feel extremely confident when hitting winners and it makes them play even better. The caution about always going for winners is that it a risky play and the chances of you making a mistake are pretty good. You can only win with winners if you don't make many mistakes. This is a high-risk and high-reward style of game.

Errors
Winning on your opponents forced or unforced errors may require a more conservative style of play. If you are hitting winners, and forcing your opponent to make a mistake, then you have a winning combination. Most of us can't continue hitting winners without making mistakes ourselves. The more conservative approach is to be as consistent as possible and outlast your opponent, determined that you will never miss, and get back all the balls until they make a mistake. This is actually harder than it sounds, but many players have crafted a very sophisticated and successful game around this low-risk style of play.

Most important strategy to win in tennis is not to give away any free points to your opponent. There's always a chance they will get a lucky let cord, or a winner off the frame, neither of which you can do anything about. Lucky shots aside, random mistakes on your part will absolutely give the game to your opponent. You should always be determined in your tennis matches not to give away many free points, make your opponent work for it, and find a balance when it comes to taking risks on the court.

Have fun on the courts!



Related Articles
Editor's Picks Articles
Top Ten Articles
Previous Features
Site Map





Content copyright © 2022 by Sandy Eggers. All rights reserved.
This content was written by Sandy Eggers. If you wish to use this content in any manner, you need written permission. Contact Sandy Eggers for details.