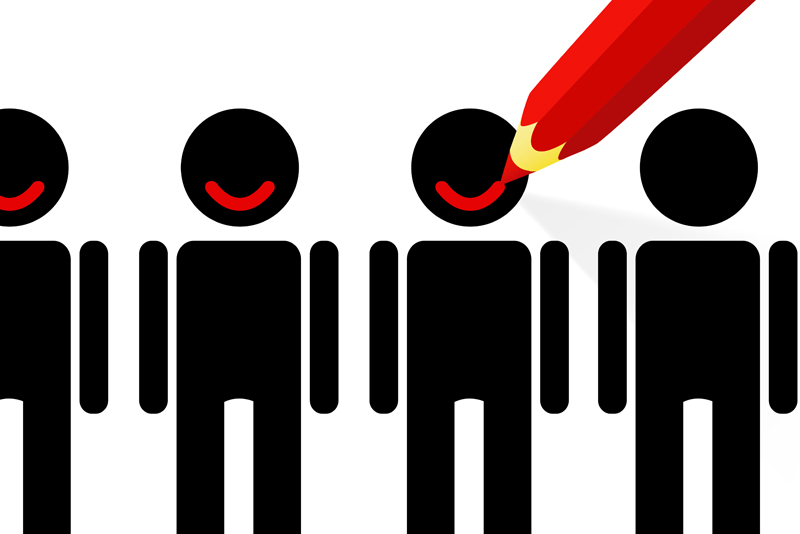 It is usually not a good idea to write an article that bears an invisible date stamp. Articles should be written so that no matter what the day, month or year, they appear timeless. I hope that anyone who reads this article next year or even a few months from now can remember it as history and that it will have lost all relevance. I hope.

Unless you live in a cave or are hibernating in the mountains some where, you are well aware of the financial situation facing our country and all of us today. I am not even thinking of politics because I have to be about the most apolitical person in the world; not to mention in the spirit of our AA Traditions, politics has no place in the fellowship. I'm talking about the fact that businesses are going bankrupt, people are losing jobs, and families are losing their homes. These aren't people we only read about or hear about. These are people we know. People we see every day. People we care about. These are people like you and me who are fighting their addiction one day at a time with the help of the 12 Steps and a recovery program.

"These are the times that try men's souls". That was written by Thomas Paine during the American Revolution but it is one of those sayings that make sense any time there is a crisis. Today is one of those times. Within the past few weeks, I have heard share after share about fears that are very real. Fear of economic insecurity, when it affects your entire family might not so easily be tossed in the God Box. It is difficult to think or come to terms with the fact that praying The Serenity Prayer repeatedly is going to make it all better. Life on life's terms becomes a hard pill to swallow. This is the time when recovering folks might wonder why they recovered!

Granted, financial problems are not happening only to those in recovery. There are probably neighbors, friends or relatives of yours that are experiencing difficulties also. The difference is that these people can rid themselves of stress any way they choose (like having a drink or even getting drunk) and those of us in recovery cannot. We believe that God will not give us anything we cannot handle. It is our choice to accept a burden or not. A "no" decision could send us reeling backwards into the same addiction that we worked so hard to get out of but this time, it could be much worse.

My purpose for writing about this is not intended to create a doom and gloom picture of today. The first thing in my mind is to tell all of you out there in recovery that if you are feeling lost, victimized, scared and hopeless due to this financial meltdown, you need the 12 Steps and your recovery toolkit more than ever before. I'm sure that this isn't exactly news to you but I say this only to encourage you not to give up. Muster up all of the courage you can find inside of yourselves and with the help of your Higher Power. Go to meetings; share your feelings; continue to serve others as there are always those less fortunate than you. Without a doubt, you have been in a worse place before and your resolve should be never to return to that place again. Pray.

For those of us who are not in this position (but could be), let's do what we can to accept the fact that so many are feeling less than. Try not to use some of the very strong "program language" that we might use at other times. Do your best not to offer up too many program clichés. People in recovery know that "this too shall pass" but I'm not sure that's what a person in needs wants to hear. Speak your own words from the heart. Listen to others. Offer them the same kind of support you would if they were newcomers and afraid of a drink or drug. Their addiction is not their problem but could be and will be if people who care are not there to support them. Pray for them and pray with them.

There is tremendous strength gained in recovery. I have written about the strength I have seen in individuals when they have come up against a challenge. The type of challenge we have today is rather overwhelming in the sense that so many are experiencing what only a few have in the past. This is one of those times when how many days, months, or years you have been clean doesn't really make a difference. If you are fairly new to recovery, don't think you don't have something to offer the old timer who might be suffering. You do. If you have been around for a while, and feel solid in your recovery, remember how fragile sobriety is and practice, don't preach the steps and the principles to the newcomer. 12 Step programs are "we" programs. We are all trudging the road of Happy Destiny but it sure helps when we have a recovering friend to share the way.

Namaste'. May you walk your journey in peace and harmony.


You Should Also Read:
Step 9 1/2: The Promises


Related Articles
Editor's Picks Articles
Top Ten Articles
Previous Features
Site Map





Content copyright © 2018 by Kathy L.. All rights reserved.
This content was written by Kathy L.. If you wish to use this content in any manner, you need written permission. Contact Kathy L. for details.