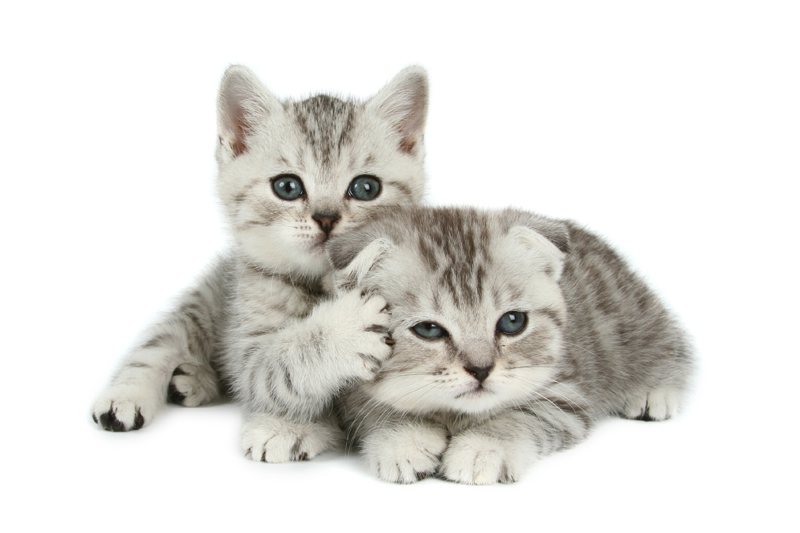 Some of the best cat toys are everyday things we all have around the house. Most cats love store bought cat toys, such as toy mice and pom-pom balls, but household items like paper bags, cardboard boxes, string, paper and milk rings make great cat toys. All for free.
Here's a breakdown of the fun and games you and your cat can have with various household items.
Paper Bags
What cat doesn't love a paper bag? We often eat at places like Cracker Barrel and bring leftovers home in one of their paper bags. When we're done with the bag we put it in a corner of the living or dining room for our cats' entertainment. They all love to crawl into the bag to play and sometimes even to sleep.
Occasionally one of our cats will pounce on the outside of the bag when another one is inside it! We've even witnessed cats playfully swatting each other back and forth, one inside the bag and one outside.
Caution
: If the paper bag has handles be sure to cut those off, to prevent strangulation, before letting your cat play with it. The cut off handles are actually good cat toys too.
Plastic bags aren't good toys for cats. As with kids, your cat might get trapped inside and suffocate. We even had one cat that loved to eat plastic so we couldn't leave plastic bags out or we'd find holes chewed in them.
Cardboard Boxes
We've never had a cat that didn't like climbing into a cardboard box to play, relax or sleep. One of our past cats always tried getting into boxes that were too small. It was quite entertaining watching her attempt an impossible task!
Recycle bins and plastic storage containers can be used in the same manner as cardboard boxes. Cats love climbing into them just as much. One of our past cats used to love getting into the recycle bin and being
flown
around the room.
Interactive Bag/Box Games

Once your cat is inside the bag or box, scratch a corner of the bottom of the bag or box with your finger. Most of the time cats will attack where you are scratching. Stop and then scratch another corner.


Throw your cat's favorite toy (like a toy mouse or pom-pom ball) inside the bag or box with your cat. Most cats will attack the toy. Sometimes our cats will knock the toy out of the bag, so we'll roll it back into them. If our cats pop the toy out of a box we throw it back inside to them.


Play airplane. With cat inside, pick the box or bin up and slowly walk through the house, lightly swaying the box or bin back and forth (just a tad) as kitty takes flight. Some cats like this and others jump out of the box or bin before the ride begins.
String

Cats love to play with and chase sting. Shoestrings make excellent cat toys. One of our cats absolutely loves shoestrings. She has a couple that she carries around the house. Oftentimes she meows with shoestring in mouth or right after carrying it and dropping it near us.

Caution: Some cats like to try and eat string, so be mindful to your cat's string habits.

Interactive String Games
Pull the string and your cat is sure to follow you and attack it. There have been times we pull a string around the house and have several cats chasing after it at the same time.


Drape the string over a chair or the end of a bed. If your cat sees you do this he or she will most likely attack the string and pull it down.


If you have more than one cat, entice two cats to play string together. Playing with one end of the string in front of kitty one and getting kitty two to attack the other end of the string will often bring this to fruition. Sometimes this even results in a game of kitty tug-a-war.
Paper

Most cats like sitting on top of papers or attacking papers. Wadding up paper creates good paper balls. Christmas wrapping paper also makes a good cat toy and paper ball. Many times after the presents are opened on Christmas morning our cats love playing amid the torn wrapping paper.

Interactive Paper Games
Wad paper up to construct a paper ball. Roll on the ground or toss in the air in front of your cat. Kitty will most likely chase the paper ball or jump up after it.


Quickly slide paper back and forth on the floor in front of your cat. He or she will probably lunge to attack the target.


Make a tent with newspaper over your sitting cat. It's fun to watch kitty's reaction. Some cats enjoy just sitting in the tent while other attack the paper or run out.
Milk Rings

One of our past cats loved playing with milk rings. She used to bat them around the kitchen floor, jump in the air after them and truly go nuts for them. The best milk rings to use are the ones that remain intact after opening the milk.

Caution: Since milk rings are made of plastic some cats will chew on them and possibly try to eat them. If your cat does this then it's best to keep milk rings away from him or her.

© Melissa Knoblett-Aman


You Should Also Read:
Are Cats Social?
Interesting and Fun Facts About Cats


Related Articles
Editor's Picks Articles
Top Ten Articles
Previous Features
Site Map





Content copyright © 2022 by Melissa Knoblett-Aman. All rights reserved.
This content was written by Melissa Knoblett-Aman. If you wish to use this content in any manner, you need written permission. Contact Melissa Knoblett-Aman for details.