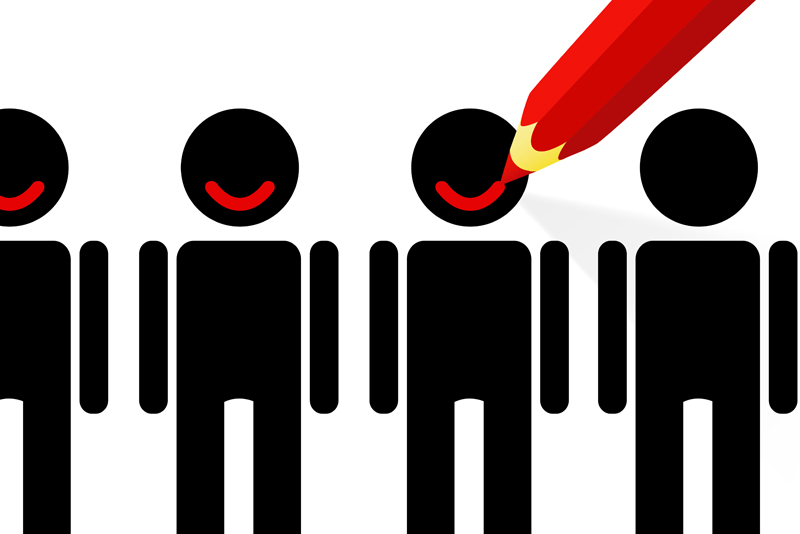 All of us in recovery have or have had one meeting that is very special to us. I had the privilege of being on the ground floor of a women's meeting that we call "K.I.S.S." (Keep It Simple, Sisters). We decided to make it a step meeting but use the "Twelve Steps and Twelve Traditions" (Alcoholics Anonymous) as the text. Within the past couple of years we have changed a few things about the format but what has not changed is to read and discuss one of the twelve traditions the first week of the month.

The meeting has grown from about 6 of us to over 30 on a weekly basis but no matter how many times we begin a month, there is a collective groan when we are reminded that it is a tradition week. And we also hope that any newcomers to the meeting won't find it boring and never come back.

Now don't tell me you don't do the exact same thing! If any of you tell me that you absolutely love to read and discuss the traditions, I would question if you are practicing honesty. There are probably few 12 Step meetings world wide that would focus on the traditions; yet, without them there probably wouldn't be any 12 Step Recovery programs out there and if there were, they wouldn't last too long. So if you have never read or discussed the traditions (all of them), or have but feel they do not do much for your recovery, stick with me and let's take a look at them. 12 Step Recovery programs are "we" programs and the traditions are to the group what the steps are to the individual.

When we read and discuss the traditions, I was told that to understand how they work for you, it is important to make each one personal. As I review each of the traditions, I am going to add just one sentence (or two) that makes it personal for me. I invite you to do the same because it will be different for each one of us. And as always, you don't have to be in A.A. to understand this. All 12 Step Recovery programs are based on the A.A. model both steps and traditions.

Tradition One: "Our common welfare should come first; personal recovery depends upon A.A. unity." Could you recover from your addiction alone? I know I couldn't. I didn't even attempt. But with friends to encourage, support and teach me how to love myself, it was possible.

Tradition Two: "For our group purpose there is but one ultimate authority—a loving God as He may express Himself in our group conscience. Our leaders are but trusted servants; they do not govern." God is the Father; we are His children. Our leaders may be the person who chairs a meeting or maybe it is the old timer but neither rule over us.

Tradition Three: "The only requirement for A.A. membership is a desire to stop drinking." This is probably the most famous of the traditions. All we need as individuals is the desire to stop. We wonder why some folks just don't get it and go in and out. But we cannot question the desire that might lie in their hearts and minds.

Tradition Four: "Each group should be autonomous except in matters affecting other groups or A.A. as a whole." Addicts are not happy campers when people tell us what to do and how to do it. As long as we are not harming another group, we decide all of the details of our recovery meetings. Group conscience (business) meetings keep us on track.

Tradition Five: "Each group has but one primary purpose—to carry the message to the alcoholic who still suffers." Twelve step work and not only to the alcoholic but to his/her family who can be more longsuffering than the addict.

Tradition Six: "An A.A. group ought never endorse, finance, or lend the A.A. name to any related facility or outside enterprise lest problems of money, property, and prestige divert us from our primary purpose." Do you know of any rehab or recovery center with the words A.A. in it? I don't.

Tradition Seven: "Every A.A. group ought to be fully self-supporting declining outside contributions." Ante up the dollar! Did you ever realize how inexpensive recovery could be? We pass the basket at meetings but there is nothing that is written that we pay a fee or dues. Did you ever wonder what would happen if we didn't?

Tradition Eight: "Alcoholics Anonymous should remain forever nonprofessional, but our service centers may employ special workers." Would you pay someone to hear your Fifth Step? Would you charge a 12 Step fee for someone in need? Without this tradition, don't you think it could happen?

Tradition Nine: "A.A., as such, ought never be organized; but we may create service boards or committees directly responsible to those they serve." I continue to be amazed how organized 12 Step programs are and there are no rules. Imagine any other organization you belong to without rules. Bedlam!

Tradition Ten: "Alcoholics Anonymous has no opinion on outside issues; hence the A.A. name ought never be drawn into public controversy." This is an election year and I don't know about you, but I am thrilled I can go to a meeting and know there is no place for politics.

Tradition Eleven: "Our public relations policy is based on attraction rather than promotion; we need always maintain personal anonymity at the level of press, radio and films." Someone should give Hollywood the message and that includes the "victim" as well as the press.

Tradition Twelve: "Anonymity is the spiritual foundation of all our traditions, ever reminding us to place principles before personalities." We can get all fired up over recovery and can't wait to talk about it but we must be reminded that it is not about our own ego and who we are. It is about how we live and the principles that guide us.

So there you have it! Not exciting but I am convinced that there was Divine Intervention for these men to write the words that have kept 12 Step programs alive since the 1930's. I don't know of any organization in the entire world that has worked and survived on the principles someone developed so long ago. We live in a world that constantly needs something new and exciting. Traditions, in general, have become passe'. It is our responsibility, with the grace of our Higher Power, to continue to honor these twelve traditions that, I believe, are nothing short of miraculous.

Namaste'. May you walk your journey in peace and harmony.

Like Grateful Recovery on Facebook. Kathy L. is the author of "The Intervention Book" (Conari Press)


Related Articles
Editor's Picks Articles
Top Ten Articles
Previous Features
Site Map





Content copyright © 2018 by Kathy L.. All rights reserved.
This content was written by Kathy L.. If you wish to use this content in any manner, you need written permission. Contact Kathy L. for details.