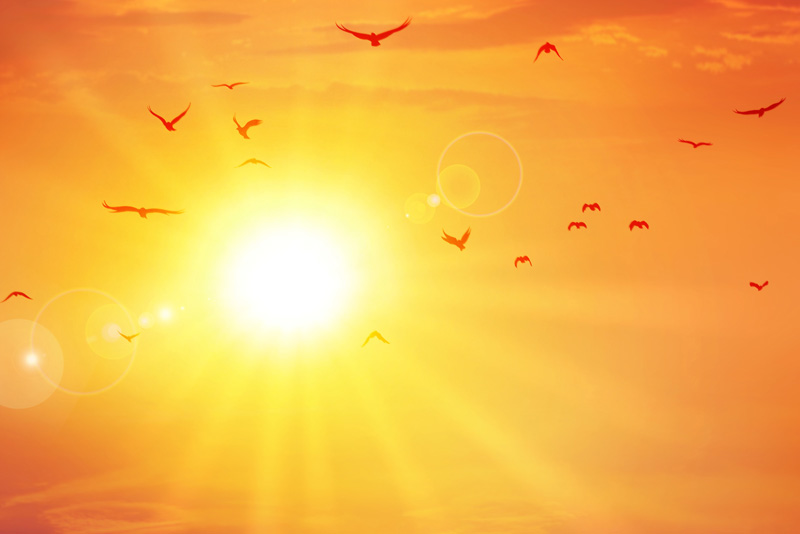 We Christians are a curious kind of people. We say we want to hear from God. We are waiting for Him to speak or to send a sign to tell us our mission in life or what to do about a certain situation, but are we listening? God has spoken and is still speaking through an entire book, written just for us. It has the answers to the past and the future and practical answers as to what to do right now. The Bible is God's written word, transcribed by men chosen for His purpose. (2 Peter 1:20,21) Every word in it is meant to communicate directly with us. It teaches right living, corrects wrong thinking and trains in righteousness. (2 Timothy 3:16)
The Bible is the Christians handbook. It is, in reality, 66 books written by 40 different men living on 3 continents. It was written in 3 languages in a time span of 1600 years. Incredibly, there is one common theme that runs through all of it, from Genesis to Revelation.
The books of the Bible are grouped in what we call the Old Testament and the New Testament. In the ancient world, a testament or more often called a covenant, was the term for a special relationship between two parties or a formal agreement between two people. You may have heard of a marriage covenant, which binds husband and wife to each other. The Testaments are like that. They are irrevocable promises from God to mankind.
The Old and New Testaments describe the relationship between God and man. The Old Testament starts with creation and the fall of mankind – when he sinned and was cast out of the Garden of Eden. It also promises the Messiah or the Christ. He is the Savior, sent for the redemption of mankind. He returns those who believe to a right relationship with God.
The Old Testament consists of 39 books starting with Genesis and ending with Malachi. This is the Bible that Jesus read. He quoted or referred to the Old Testament teachings approximately 180 times in the New Testament.
The Old Testament contains the Pentateuch. These are the 5 books of the Bible containing the Law of Moses. There are also 12 historical books, 5 books of poetry and 17 books of prophesy.
The New Testament picks up where the Old Testament leaves off. It completes the story of God's plan of redemption by revealing Jesus Christ as the Messiah, fulfilling the promises of the Old Testament. It consists of 27 books.
There are: 4 gospels meaning, glad tidings concerning salvation. They tell the story of Christ's life. They are; Matthew, Mark, Luke and John. There is 1 book of church history - Acts,
There are 21 letters written to churches and individuals and 1 book of prophesy - Revelation.
Make a habit of reading the Bible to find your answers. The words in it are living and active. They will penetrate into your soul and change your life. (Hebrews 4:12)
You Should Also Read:
God's Word - Anchor in the Storm
Bible Referances You Didn't Know You Used
How Do I Overcome Fear?


Related Articles
Editor's Picks Articles
Top Ten Articles
Previous Features
Site Map



Follow @LynneChapman
Tweet





Content copyright © 2023 by Lynne Chapman. All rights reserved.
This content was written by Lynne Chapman. If you wish to use this content in any manner, you need written permission. Contact Lynne Chapman for details.