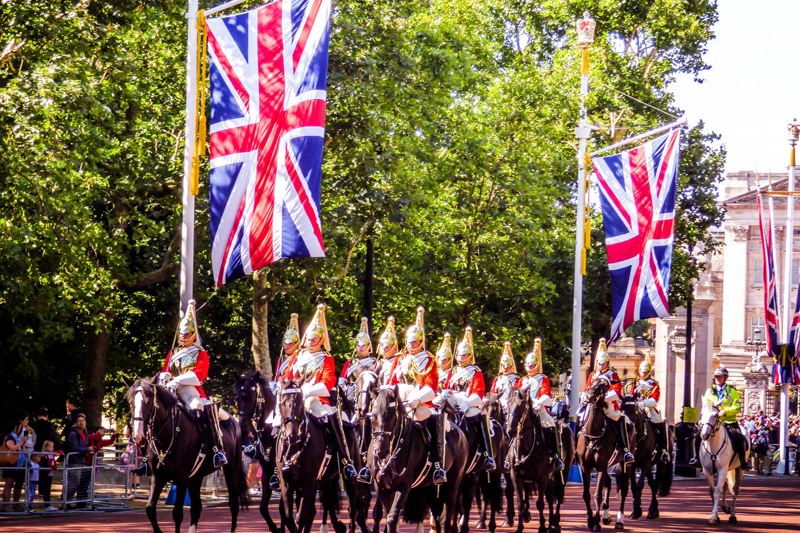 England has always had plentiful crops of apples, from shiny green Bramleys to small, sweet Cox's. Abundant apple harvests have given the English satisfying puddings for centuries. The sweet smell of apples cooking can waft through a house, tantalising tastebuds with promises of rich delights...
Apple Charlotte.
Apples are cooked, pureed and cooled. The apple mixture is placed in a pudding basin lined with bread, topped and sealed with more bread and baked in the oven. The art of apple charlotte making is to create a pudding which will slip from the bowl fully formed at the end of cooking.
Apple Crumble.
Apples are cut in to large pieces which are lightly cooked with sugar on top of the stove. The apples are transferred to an ovenproof dish, topped with a crumble mixture consisting of butter, flour and sugar and baked in the oven. Apple crumble is an easy recipe to make with children – get them to rub the fat in to the flour, mix in the sugar and spread the crumble evenly on top of the apple mixture. My grandmother frequently made apple crumble and developed her own variations on the standard recipe; these included adding a few dates to the apple mixture and replacing half of the flour with oats.
Apple Pie.
A traditional English pudding which can be served with cream, custard or ice cream. Apples sprinkled with sugar are cooked in a pastry case. Variations include the use of cloves, cinnamon or other spices and the addition of blackberries or raisins.
Apple Snow
. A rich, easy to make dessert which was popular during the reign of Queen Elizabeth I. Apples are cooked with sugar, then mashed or liquidised. Egg whites and cream are whisked in once the apple mixture is cool. Apple Snow looks great served in individual dishes or glasses, and is a wonderful treat straight from the fridge on a hot summer's day.
Baked Apples.
Cored apples are baked in the oven in a dish containing an inch or so of water (cutting a light line round the circumference of each apple helps ensure the apples don't explode whilst cooking!). Cores are filled before cooking – ingredients can include nuts, raisins or other dried fruit, knobs of butter, oats and honey. This is a great way of using up oven space when cooking other dishes, concocting fillings with whatever ingredients you have available.
If you are interested in finding recipes for traditional British puddings try Jenny Robertson's
Nursery Puddings: Comforting Desserts From Childhood
; the book contains British and American measurements.
You Should Also Read:
Gift Ideas - Books by Cooks
Queen of Puddings
Real Fast Puddings


Related Articles
Editor's Picks Articles
Top Ten Articles
Previous Features
Site Map





Content copyright © 2022 by Asha Sahni. All rights reserved.
This content was written by Asha Sahni. If you wish to use this content in any manner, you need written permission. Contact Sarah V Monaghan for details.