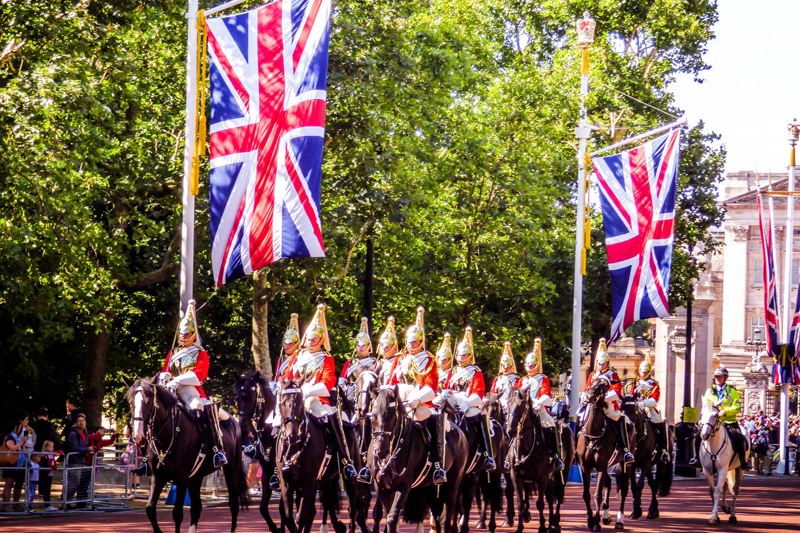 Recipes, history and traditions for some of England´s most iconic foods.
Apple Puddings


England has always had plentiful crops of apples, from shiny green Bramleys to small, sweet Cox's. Abundant apple harvests have given the English satisfying puddings for centuries.
Cheddar Cheese


Cheddar, a hard cheese, is made and eaten in many parts of the world. A staple English food, Cheddar originated in south west England in the twelth century and carries the name of the place that gave it birth.
Christmas Dinner


In England Christmas dinner – which can range from a meal served close to noon to one served after dark – is a meal which can draw family and friends together for feasting and celebration. Over the years the centrepiece of the food laden Christmas table has changed, and is still changing...
Cornish Pasties


A Cornish pasty is a meal in itself - meat and vegetables encased in a half moon case of golden pastry.
Cucumber Sandwiches


Cucumber sandwiches are an English tradition. They are usually eaten over the summer months, often at outdoor events. There is an art to making the perfect cucumber sandwich...
Dinner for One


Dinner for One is a short, very English film which is a cult hit in Germany, Denmark and Norway yet most English people have never heard of it!
English Cheese


England is home to a wide variety of cheeses, some of which have been made for hundreds of years, many of which take their names from the village, town, city or county where they originated.
English Puddings


English puddings include some classic recipes which have stood the test of time, from Apple Snow to Summer Pudding; more stodgy counterparts include Bread Pudding, Eton Mess and Queen of Puddings.
Hot Cross Buns


Hot cross buns - golden, glazed buns containing fruit and spices and topped with pastry crosses - are traditionally made on Good Friday. They are good to make with children who can get involved in all or part of the bun making process.
Marmite - You Either Love It Or Hate It


"You either love it or hate it" is a classic slogan associated with Marmite, a strong, salty spread which has held the English nation captive for over a century. Find out more about Marmite – origins, history and some suggestions for perfect Marmite moments...
Queen of Puddings


Queen of Puddings is a feast of custard, jam and meringue. Rumour has it that the pudding was created for Queen Victora in the kitchens of Buckingham Palace...
Real Fast Puddings - Book Review


Real Fast Puddings by Nigel Slater concentrates on puddings which are quick and easy to make. The book focuses on seasonal recipes, many of which use fruits and thus are not very heavy or calorie-laden.
The Colman's Mustard Cookbook - Book Review


The Colman's Mustard Cookbook contains easy to make, inventive recipes that will ensure you get that jar of Colman's out of the back of your storecupboard...
The Marmite Cookbook - Book Review


Love marmite? If so, you will adore this cookbook. The book contains fifty-two flavoursome recipes – imagine, you could try a new marmite dish every week! There are pictures from old marmite adverts, contributions from people who love and people who hate marmite and sprinklings of marmite facts.
The Ration Book Diet - Book Review


The Ration Book Diet is a book brimming with social history, food facts and recipes based on ingredients available during the Second World War.
Winter Salads


A lot of vegetables are in season in England in winter. They are ideal for making creatvie and colourful salads, for use either as accompaniments to hot dishes or as meals in themselves.
Editor's Picks Articles
Top Ten Articles
Previous Features
Site Map
Content copyright © 2018 by . All rights reserved.
This content was written by . If you wish to use this content in any manner, you need written permission.
Contact Sarah V Monaghan for details.