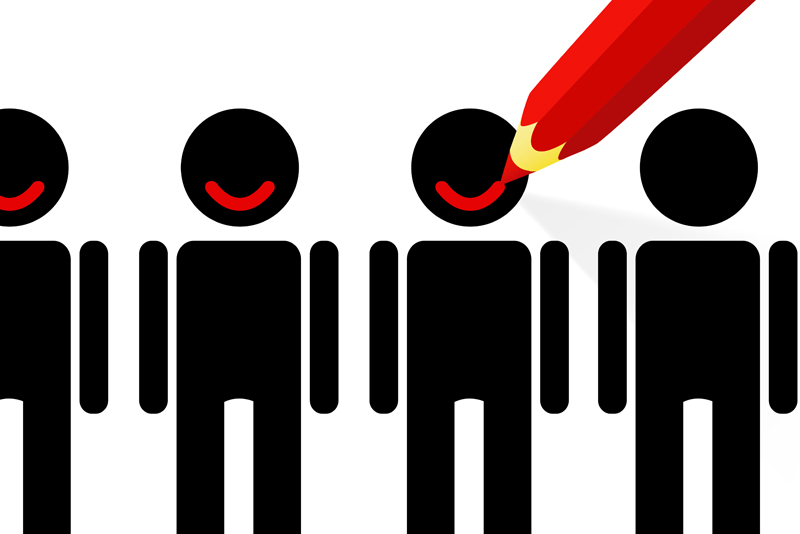 I have written about Steps Four and Five more than once because they are the first action steps and if done honestly, usually bring us to our knees emotionally, and yes, literally. Today I am not writing about the meaning or the "how-to" of these steps but to examine what we learn (and are still learning) about ourselves.

This brings me to the word "fear". Fear is a word that I never would have used in describing anything about me, my past, my life or my future. Like many of you, after the thorough, honest inventory of Step Four, I found that my entire existence centered on fear. The mystery behind having so much fear is that no one else ever sees the fear we hide inside. This illusion of no-fear is equal to the disillusion of strength that actually exists within us. We are not unlike chameleons that can change color to blend in to the background. I could be whatever I needed to be but now I understood it was all based in fear.

It is said that fear is losing what we have, not getting what we want and looking bad. It sounds so simple yet it is true that if we look at what makes us uncomfortable, it is usually fear-based and can definitely fit into one of these three compartments. In retrospect, some of my fears look downright ridiculous like something as simple as being "afraid" to ask a question because someone might think I should already know and therefore, I might look stupid. Fear so completely is all about me because I believe that everyone thinks of me as I think of myself. And so in judging myself to be "less than", I believe every one else thinks I am "less than". The reality is that in all likelihood no one really cares all that much but me and so my fear is centered in my ego.

Fear keeps me from enjoying life. It is illogical because the things I fear won't kill me. Fear also spills over onto the people we care and love. Perhaps we overprotect them (especially our children) and now we are controlling and at times, grossly co-dependent. Fear keeps me from my Higher Power because it keeps me from having the faith and trust required for a strong relationship with Him. Fear keeps me in procrastination mode and keeps me from making healthy decisions about anything in my life. Fear keeps me subdued to the point of allowing myself to be stepped on and it also has the opposite effect of giving me a know-it-all attitude.

I hate fear! I sometimes wish I could go back to childhood when having fear meant having a scary dream or being afraid you didn't study hard enough for a test. The fears anyone of us feel today are internal. They are the feelings we have that don't require stimuli from the outside or rather the stimuli are not as obvious. For example, walking into a room of strangers to most people is not a big deal; walking into a room of strangers to me causes a very uncomfortable feeling. Try to explain that feeling to someone who has no fear. Their response would probably be, "So what's the big deal?" I wish I could explain.

If you have been in recovery for any length of time, you have heard the acronyms for F.E.A.R. We have two choices: Flee (there is a different word but not appropriate for this article) Everything And Run or Face Everything And Recovery. If I am honest, I would probably have to say I do a little of both but I pray each and everyday that my flights will lessen as time goes on. There are times when I see one of my fears and I try to analyze exactly where this fear came from and why. You know what, though? This gets me no where because it is how I am going to face that fear when and where it rears its ugly little head again. I have to be willing to accept my fears today (I don't have to like them). I also have to be willing to understand that I do not have to hold on to these unless I choose to. Recovery is all about the choices we make. Recovery is about making the choice to live in fear or to turn our will and lives over to a Higher Power.

There are a few healthy fears. One for most of us is the fear of drinking, drugging, gambling, shopping, whatever got us into recovery and it's not even the act of doing. It is also coming clean to our family, friends, sponsors, sponsees, and anyone else who we care about. Just now as I re-read this, I realize that even here you can see the whole fear-based ego. Fear of drinking but, oh my God, what will everything think of me??? I do have to believe that is quite a normal reaction, though.

Fears are part of the human condition. It is how we react to them, that fight or flight choice we have, that will determine our level of peace and serenity. The Big Book of Alcoholics Anonymous talks about trudging the road to Happy Destiny. I believe the "trudge" will be a lot easier if we can walk the path with a song in our hearts and a smile on our lips and have courage enough that when we meet fear, we can and will walk through it.

Namaste'. May you walk your journey in peace and harmony.

"Like" Grateful Recovery on Facebook. Kathy L. is the author of "The Intervention Book: Stories and Solutions from Addicts, Professionals, and Families" (Conari Press)




Related Articles
Editor's Picks Articles
Top Ten Articles
Previous Features
Site Map





Content copyright © 2018 by Kathy L.. All rights reserved.
This content was written by Kathy L.. If you wish to use this content in any manner, you need written permission. Contact Kathy L. for details.