How To Survive Your First RPG Convention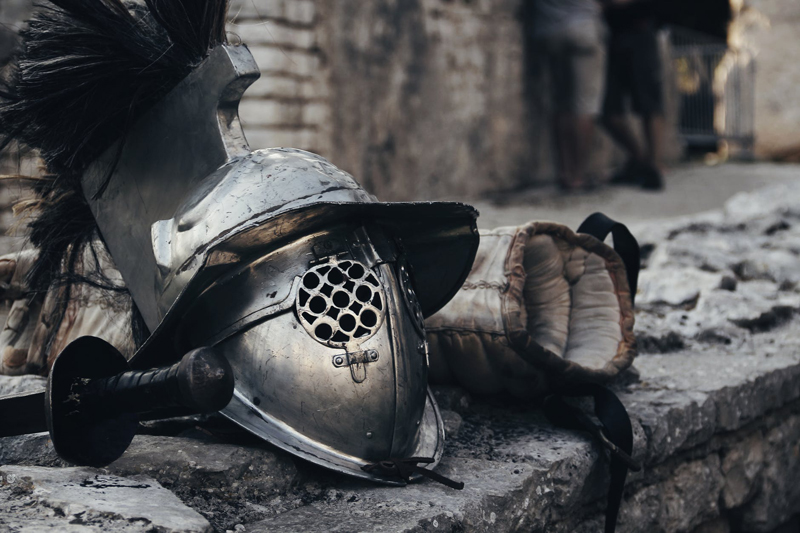 Your first RPG convention can be either a terrific time, or an overwhelming experience. I'd love to see you have a great time, so here are my tips on having a terrific first experience.
Pick a big convention
Other people may argue the point, but I think a bigger convention is better for your first time. There's always plenty to do at a big convention, while smaller local cons often have a lot of down time between events that might interest you. Origins and GenCon are the two biggest role playing conventions, and are great candidates for your first one.
Reserve Hotel Rooms Early!
Especially if you're going to a larger convention, reserve your hotel rooms as soon as you know the date of the convention. Don't wait to register, most hotels have decent cancellation policies. The most you'll be out, even on stricter hotels, is one night's stay. It's worth that risk in order to get a hotel room in the same location as the convention, so that you don't need to walk several blocks (or worse, drive) when you're done with your day.
Register early
Most conventions offer substantial discounts for early registration. Take advantage of them, rather than waiting until you arrive at the convention itself. You'll usually pay about half of what procrastinators will.
Also register early for any games that sound especially interesting to you. Those will probably be interesting to others, too, and may run out of space before the convention actually starts. It's pretty disappointing to have your heart set on a particular game, and to be told it's sold out.
Pack Snacks
Most role playing scenarios at conventions run around 4 hours, often over lunch or dinner. While there will usually be a restroom break in the middle of that time, you won't have much time to grab something to eat. Pack some easy to eat snacks in your bag so you're ready to pull something out and munch when you need to during the game.
Stay hydrated
It's easy to get distracted and forget to drink during a game, and there's little worse than a dehydration induced headache at the end of a long day. Many conventions have generous supplies of water available in the role playing rooms, but those supplies often run out and take a while to get refilled. Take your own water bottle, and fill it up from the room supplies as needed, and remember to drink!
Get to games early and chat
You never know who you'll meet across a gaming table at a convention. Get to the game early and chat a bit. If you're the sort that has trouble with small talk, there is always the standard convention smalltalk. "Where are you from?", "Have you played this game before?", "Find anything good in the dealer's room?", etc.
Get a conversation started, and you may just find that you're sitting across from a famous author, or a filmmaker, or a gamer from your home town.
Be willing to try anything
You may have a favorite game that you like to play with your own group. Conventions are not the place to stick to your favorites. Conventions are a great opportunity to branch out and try something new.
Never played in a LARP before? Conventions are a great place to get introduced to that side of role playing. Always played Dungeons & Dragons? Give Call of Cthulhu (or some other system) a try. Go through the dealer's room and let the company representatives show off their new board games for you.
You never know when you'll find a new favorite game, if you're open to trying something new.
Have Fun
Above all, have fun! You'll probably wind up the convention needing a vacation just to recover, but if you've had a terrific time it'll have been worth it.
Origins Game Fair
GenCon


Related Articles
Editor's Picks Articles
Top Ten Articles
Previous Features
Site Map



Follow @rpgbellaonline
Tweet





Content copyright © 2022 by Jay Shaffstall. All rights reserved.
This content was written by Jay Shaffstall. If you wish to use this content in any manner, you need written permission. Contact Leif Sutter for details.