What Do All Those Abbreviations Mean?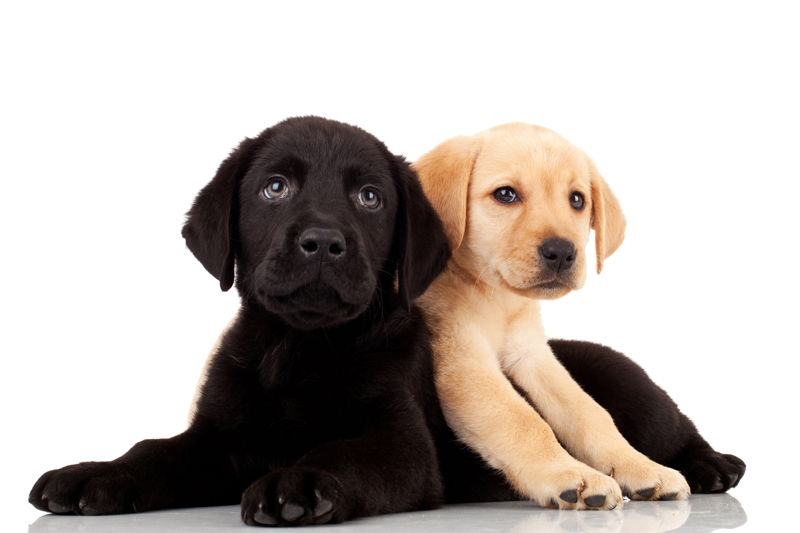 When reading about dogs, do you know the meaning of all those abbreviations?
Abbreviations for some of the most common dog-related organizations are -
AKC - American Kennel Club
CKC - Canadian Kennel Club
CKC - Continental Kennel Club
FIC - Federation of International Canines
FCI - Fédération Cynologique Internationale
NKC - National Kennel Club
UKC - United Kennel Club
ANKC - Australian National Kennel Council
KCGB - Kennel Club of Great Britain
ARBA -American Rare Breed Association
AMBOR - American Mixed Breed Obedience Registry
USDAA - United States Dog Agility Association
ASPCA - American Society for the Prevention of Cruelty to Animals
HSUS - Humane Society of the United States
TDI - Therapy Dogs International
FDSB - Field Dog Stud Book
A registry of pointing dogs published by the American Field Publishing Company
When you read a dog's pedigree or read about dog shows and events, do you know what all those titles represent?
In a Conformation Dog Show, a dog's physical characteristics are compared to it's breed standard... a detailed description of a perfect example of the breed.
Ch - The Champion title is awarded to a dog that has defeated a specific number of dogs in AKC conformation shows.
In Obedience Competition, dogs perform a series of exercises at the command of their handler. Competition levels begin with basic commands such as "sit", "stay", "come" and "heel". More advanced competition includes skills like heeling off lead, retrieving a dumbbell, and "sit..stay" with the dog's handler out of sight.
CD - Companion Dog
CDX - Companion Dog Excellent
OTCh - Obedience Trial Champion
Field Trials are competitions among sporting dogs, demonstrating their ability to perform functions for which a breed was developed, under conditions that would be found in the hunting field.
AFC - Amateur Field Champion
FC - Field Champion
In AKC Tracking Competition, dogs must find an object left at the end of a person's scent trail. In an AKC Tracking Dog Excellent Test, dogs must complete an aged scent trail which has been crossed by other people and also find multiple objects dropped by the track layer.
TD - Tracking Dog
TDX - Tracking Dog Excellent
Advanced Titles
Dual Ch - Dual Champion
An AKC Dual Champion has earned an AKC conformation title + an AKC Field Trial championship. Or...It it has earned an AKC conformation title + an AKC Obedience Trial championship.
UD - Utility Dog
After a dog has earned the CDX title.... requirements for a UD title include skills involving jumping, scent discrimination, responding to non-verbal commands, etc.
UDT/UDTX -Utility Tracking Dog Excellent
Signifies that a dog has earned the Utility Dog title + the Tracking Dog Excellent title
Agility Events are fast-paced exercises with a dog's handler directing the dog through a course of jumps, tunnels, bridges, jumps and various other obstacles. Events are timed...Dogs are scored according to the time it takes them to complete a course and for their skill in negotiating the obstacles. Some titles are....
NA - Novice Agility
AD - Agility dog
AAD - Advanced Agility Dog
A dog may start AKC Herding Competition at the beginning, intermediate or excellent levels. After a dog has earned the HX title, it may begin earning points for a Herding Championship title.
HS - Herding Started
HI - Herding Intermediate
HX - Herding Excellent
HCh or HC - Herding Championship
TT - Temperament Test
A certification offered by the American Temperament Testing Society. A dog must exhibit an appropriate response to an indifferent stranger, to a friendly stranger, and to a threatening stranger. It must also remain calm at the sound of a gunshot or other unusual stimuli.
CGC - Canine Good Citizen
The Canine Good Citizen is an AKC certification. A dog must be under control in a public setting, be able to meet strangers, and behave when left alone for a short period.
Some AKC achievement titles are used before the dog's name and some follow the dogs name. For more imformation from the AKC, see Prefix Titles and Suffix Titles
Health related abbreviations -
CERF - Canine Eye Registration Foundation
OFA - Orthopedic Foundation for Animals (hip certification)
PH - Penn Hip - The University of Pennsylvania Hip Improvement Program.
DHLPP - An immnunization for Distemper, Hepatitis, Leptospirosis, Parainfluenza and Parvovirus
CPV - Canine Parvovirus
CPI - Canine Parainfluenza
---
The Complete Dog Book: 20th Edition
For more than seventy-five years, The Complete Dog Book has been the premier reference on purebred dogs. Now in its twentieth edition, this treasured guide is an essential volume for every dog owner and owner-to-be. Comprehensive and thoughtfully organized, The Complete Dog Book features all 153 breeds recognized by the American Kennel Club, the official breed standards, breed histories, and photographs. Also included are the twelve most recently recognized breeds: Anatolian Shepherd Dog, Black Russian Terrier, German Pinscher, Glen of Imaal Terrier, Havanese, Löwchen, Neapolitan Mastiff, Nova Scotia Duck Tolling Retriever, Parson Russell Terrier, Polish Lowland Sheepdog, Spinone Italiano, and Toy Fox Terrier. The Complete Dog Book also includes sections on choosing the dog that's right for you, training, nutrition, grooming, responsible breeding, first-aid, the Canine Good Citizen® program and every AKC sport.
---
---
You Should Also Read:
A Dog Lover's Guide to the Internet
Gifts for Dog Lovers
Dog Shopping Guide


Related Articles
Editor's Picks Articles
Top Ten Articles
Previous Features
Site Map





Content copyright © 2023 by Sandy Moyer. All rights reserved.
This content was written by Sandy Moyer. If you wish to use this content in any manner, you need written permission. Contact Bettina Thomas-Smith for details.