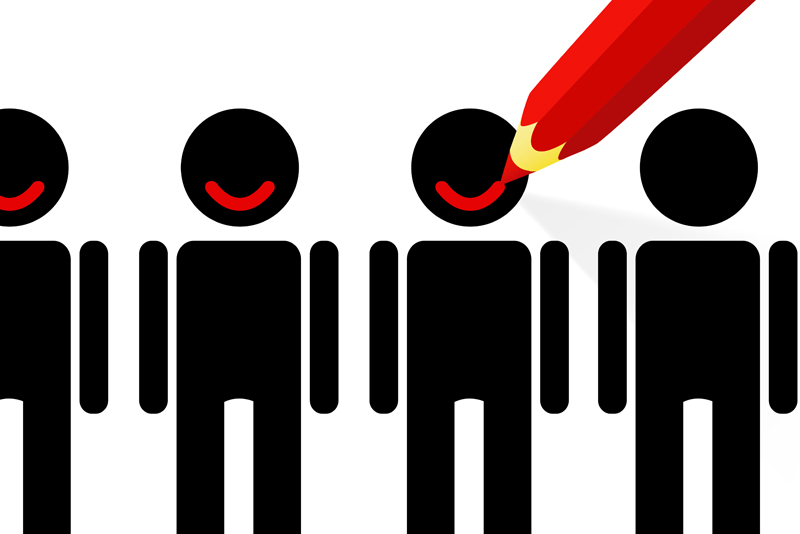 It can be big or it can be small. It can be homemade or store bought. It can be an expensive decoration or it can be an old shoebox. It can be found in any room of a home. Maybe it is hidden inside of a drawer or closet or maybe it's sitting on the kitchen counter. Maybe it is in the workplace or even in the car. Well, you know from the title of this article what I'm talking about. The God Box!

The God Box isn't something that is reserved for those of us in 12 Step Recovery. As a matter of fact, I would be fairly sure that it is something recovery programs borrowed from religious folk somewhere along the line. There is nothing in any of the AA literature that I know of that mentions a God Box or anything similar. A number of years ago, my mom had this little silk purse that was labeled the "God Bag". Even though we were adults, my sister and I would chuckle at which one of us, or our kids, might be in the "bag" at that moment. I can't speak for my sister, but I chalked it up to just another one of mom's attempts to be better than anyone else. (By the way, today I don't see my mom that way at all as a result of my first Step Four).

Anyone who considers themselves religious or spiritual should consider using a God Box. Anyone who is not religious or spiritual but would like to feel more peace of mind should also consider using a God Box. I think I've accounted for quite a large percent of the population! If you are not familiar with this useful tool, I will explain its purpose. More important is what it has done for me and for others who use this simple object and achieve phenomenal results.

Before I explain what a God Box is, let me tell you what I think it isn't. It isn't a place where you put in your wishes, your hopes, or your desires. It isn't where you ask for material gain, money or success. A God Box is the place where you symbolically turn over your difficulties, your fears, your defects to your Higher Power. I mention "symbolically" because you are writing down on paper what you want to turn over to God and then placing in the box. In and of itself, it is a physical gesture not much different than signing a card and placing it in an envelope. So it is what is inside of your head and your heart that make this act meaningful.

Sometimes I believe those of us who are in recovery forget that there are a lot of people out there—normal people—who suffer many of the same things as we. Who doesn't want peace of mind? Who doesn't have worries? Who doesn't want their lives to be happy and fulfilling? But when we aren't at peace, when we do worry, when our lives are not within our comfort zone, we have a choice. We can obsess over something and allow our "monkey minds" to take over or we can do whatever we can to turn these thoughts over to a Higher Power. Why? Because God does for us what we cannot do for ourselves.

So how do you go about using a God Box? Here is the how and why according to what I was taught. The how is easy. You find something that will hold small pieces of paper and keep it in a place easily accessible. Keep the paper and a pen close by. Know that it is YOUR God Box even before you put the first piece of paper in. Now you have a box and the day will come when you ponder or obsess about a problem that you have no control over. Think of the Serenity Prayer and if you know it is difficult to accept the things you can't change or can accept them but can't get them off of your mind, then write the thought on the piece of paper, put it in the "box" and tell God that this is beyond your control and you are now turning it over to Him.

The amazing part of this is that for me, when I have something going round and round in my mind, it is difficult for me to let it go. But when I write it down and give it to God, I can actually forget the problem in minutes. Economic insecurity was huge for me. I know the Promises say that fear of economic insecurity will leave me but I had such a big problem. So because I knew that both my husband and I were doing all we could (that's a big part of this…taking action), I had to turn it over or it would eat me alive. I have not gotten rich since I began using my God Box and I haven't gained any new material things. What I gained though is priceless and that is losing the thoughts, the obsession, the sleepless nights, etc. all because I used my God Box.

Every now and then I have to put economic insecurity in again but as many times as I put it in it gives me such peace of mind. I can't turn it over to God just by prayer and meditation. I am one of those that physically need to perform the act of writing and putting the issue into the box. I also can tell you that when I look at what I have put into that box within the past, how amazing is it and how blessed am I to see the miracles that had taken place.

I don't chuckle any more when my mom pulls out the silk God Bag. I guess it's typical for me today to realize that she always did know what she was doing especially when it came to a Higher Power. My husband also recently became the proud owner of a God Box which I gave him with a set of instructions! I used to just wish for things to happen and would be disappointed when they didn't like a child at Christmas. Recovery taught me to "put my big girl panties on", participate in life and know that God could and would if He were sought. If you have not already done so, why not add a God Box to your recovery toolkit? Or suggest it to someone you love.

Namaste'. May you walk your journey in peace and harmony.

"Like" Grateful Recovery on Facebook. Kathy L. is the author of "The Intervention Book" (Conari Press)




Related Articles
Editor's Picks Articles
Top Ten Articles
Previous Features
Site Map





Content copyright © 2022 by Kathy L.. All rights reserved.
This content was written by Kathy L.. If you wish to use this content in any manner, you need written permission. Contact Kathy L. for details.