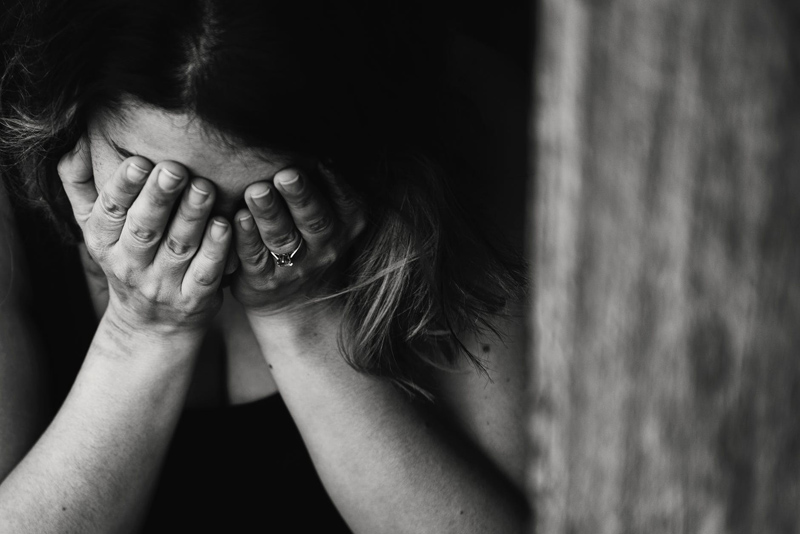 Trust is a major part of a child's life. When they are born, their care is completely in the hands of their parents. They depend on their parents for everything. If their parents don't change them, they will remain in soiled diapers for lengthy periods of time. If their parents do not feed them, they will starve. If their parents do not tend to their needs, whether it be emotional, physical, or mental, the child will experience neglect. Every human being needs that special touch that only a loving caregiver can give, in order to thrive. Every child needs to be held and genuinely loved. Parents that are abusive will not tend to their child's needs at all. Many children in our country go hungry due to neglect. Many also experience physical, mental, and emotional abuse from their parents. As the child grows and gets older, they learn that they cannot trust their abusive parent.

The child cannot trust that their abusive parent will tend to their needs and help to care for them. Imagine what it must be like for a child that longs to get a hug from their parent, but that hug never comes. Imagine being a child that is literally starving, yet no food is provided for them to eat. Imagine being a child that goes to school with dirty clothes and no lunch because they aren't being provided for in that area. These children learn early on that although they have needs, they will not be met.

The abused child quickly learns that they cannot trust their abuser to stop hurting them. The healthy and loved child learns early on that mistakes are okay and there are lessons to be learned through them. However, the abused child learns very early that mistakes are a terribly bad thing because when they make a mistake they are physically or emotionally beaten for that mistake. For this child, there will always be the fear that they will be hurt for whatever they do. The line between good behavior and bad behavior is quickly erased and the child will not be able to know the difference between the two. Therefore, the child will hesitate to do anything, for fear of being hurt.

The child that is abused cannot trust their abusers promises that it won't happen again. They soon learn that whenever mom or dad get angry, they will be hurt, even if they haven't done anything wrong. In the eyes of the abusive parent, whatever the child does will be wrong and the child will be abused. Even though the child's parent tells them that they are sorry for hurting them, the child cannot trust their abusers words and promises. Sometimes, the parent will take the child out to buy a toy to make up for it. The child will learn that even though they have been given a new toy, this doesn't mean that they won't get hurt again.

At some point, the child will begin to lose trust in not only their abuser, but in everyone they come into contact with. In the back of their mind will always be the question of whether others will hurt them also. Trust becomes a major factor in the life of the abused child. As they grow up, they lose trust in everyone, especially authority figures. They constantly wonder if they can trust their teachers, their counselors, their principals etc. Trust is very hard to come by at this point. The child may literally feel as though they are completely alone in their life. They may feel like there is no one that they can turn to for help. They may feel as though they cannot trust anyone to open up to and talk about what they are experiencing. This is particularly difficult when the child is in puberty and is experiencing many difficult emotions. They may wonder if everyone will hurt them for what they say or do. They may fear that whatever they do or say is not right, therefore, they will be hurt.

The lack of trust will eventually take it's toll on these children and they will grow up to have trust issues as adults. Next week's article will discuss trust as adults when the adults are survivors of childhood abuse.



Related Articles
Editor's Picks Articles
Top Ten Articles
Previous Features
Site Map





Content copyright © 2022 by Kelli Deister. All rights reserved.
This content was written by Kelli Deister. If you wish to use this content in any manner, you need written permission. Contact Erika Lyn Smith for details.