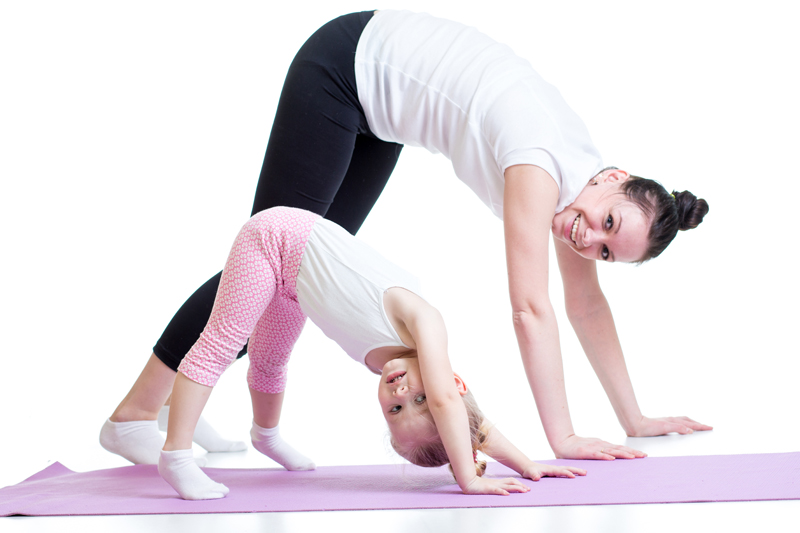 Parenting is one of life's greatest joys, and without a doubt, one of life's greatest challenges. When challenges arise, it's only natural to reach out for information and support. But what happens when you can't find the information your family so desperately needs?

If you're Grant Garris, you create your own tremendous support network from personal experiences, and then share it with the rest of the world.

Grant Garris and Paul Witmer are life partners and the proud parents of two wonderful boys. The couple, along with adoption advocate and social worker Juanita Joyner, have successfully created the online community A Village to Raise.

Below are excerpts from my interview with this inspiring couple.

1. How did you come up with the idea for A Village to Raise?

I have always been passionate about protecting and caring for children. I even wrote a book about it and my life growing up. Now that we are living with two special needs children and experiencing the adoption process two fold, you acquire a lot of adoption information and other information pertaining to how to adjust and manage a child that is new to you and your family. With all of this acquired information I realized that it would be wonderful if we had it when we went through the process as well as others to talk to about what we were managing day to day.

2. What are some of the common problems that people are looking for help and support?

Originally, we built the site with only Foster care and Adoption in mind but once we started developing everything we were overwhelmed by the number of biological parents that were inquiring if they could join the site even though they had not adopted. The reason is because they too have children with needs and special needs. When dealing with special needs it seems to primarily be around how to handle unique, uncommon socially undesirable behavior.

One of the most amazing things is that not only are parents who are raising kids with similar issues sharing their stories and parenting techniques with one another, but we also have adults that experienced the same challenges as our kids do. They help parents by sharing what was like to grow up with those special needs. It is so wonderful to see this village being created!

4. What makes A Village to Raise unique?

There are several aspects of A Village To Raise that are unique. I would have to say that what is most unique are our parenting classes. They range from edgy to traditional. For example; one of our classes is on kids nutrition. Too many parents, unknowingly, throw a pop tart at their kid in the morning not realizing the disservice it does for the child's nutritional needs therefore negatively impacting their child's day.

The edgier classes we offer are how to raise a Sexually Abused child, and How To Identify Chaos. Another thing that makes us unique is that we have recently identified that scripting is something that is needed for some parents that may not know how to broach the difficult topics with their children. We are developing these scripts to help get the conversations started. They range from, Sex, Drugs, Abusive relationships to How to come out of the closet.

Another critical unique feature that sets our site apart is the ability to chat live with another parent that is going through a similar situation as you. Getting medical advice is great and very necessary but once you get home is when you need the support. Living with issues day in and day out can be challenging and this is why we set the site up in this way. Being discrete about who you are is important for some people. They are able to communicate more openly when all they have to look at is a key board and a monitor.

Additionally, we run each member that signs up through a sexual registry to make sure they are not a registered sex offender. It is important that people feel safe telling critical information to others and while we can't promise any sexual predators will not use alias names we can promise that we will do our best to prevent them from joining.

The final thing that makes us unique is that we believe that every parent is a great resource. We want this site to include every race, gender and walk of life to mirror real world advice so we can raise our kids with real world understanding.

5. What is your vision for A Village to Raise?

I believe that we will be the online source for parents and the organization that is looked to for expert advice and information. I hope to be in every home of a parent that has a child or a child in their life.


For more information, please visit www.avillagetoraise.com


Related Articles
Editor's Picks Articles
Top Ten Articles
Previous Features
Site Map



Follow @DeannaKahler
Tweet



Content copyright © 2022 by Brandii Lacey. All rights reserved.
This content was written by Brandii Lacey. If you wish to use this content in any manner, you need written permission. Contact Deanna Kahler for details.