Strategies for Effective Communication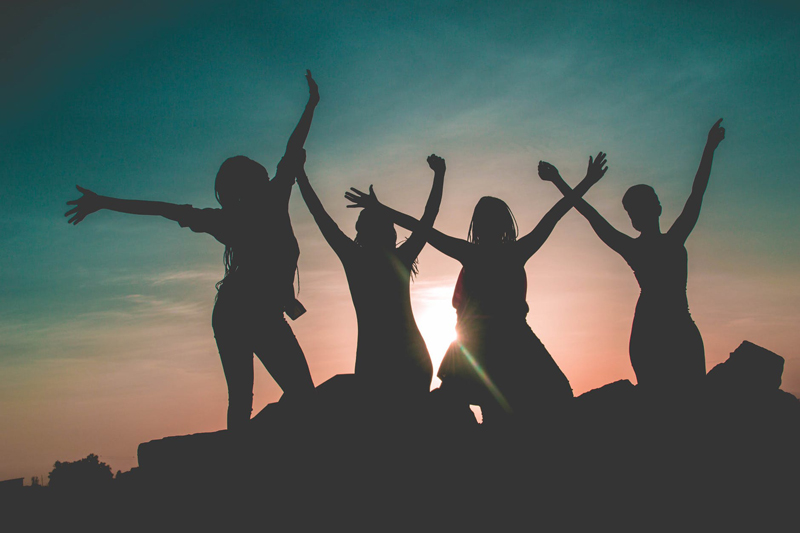 These tips offer practical strategies for communication that facilitates understanding and builds relationships.

1. Listen without thinking about what you want to say or why the speaker is wrong.

The most often heard advice, "don't plan your response while the speaker is talking," is also the most difficult strategy to adopt. Particularly if the subject is something you feel passionate about, it can be difficult to hold your tongue and listen to comments with which you don't agree. If listening and not planning your response is a challenge for you, consider the following. Listening without planning your response allows you:

• To be present with the speaker – a wandering mind is not an engaged mind, you may miss important points or fail to hear something you can agree with and build on.
• To convey your respect for the speaker – whether or not you agree with what is being said you convey respect by listening with the intent to understand.


2. Listen with attention.
When possible, remove distractions and give your full attention to the speaker.
• Don't take calls, emails or texts in the middle of a meeting or conversation.
• If you must take a call, ask as early as possible in the conversation if you can talk later. If the answer is no, ask the caller to hold and reschedule your face to face conversation or ask for a short break.

3. Make eye contact.
Direct an easy, interested gaze at the speaker. You should maintain this contact when you are the speaker. Eye contact helps to convey present moment awareness, a desire to connect through the conversation and respect for the speaker. Eye contact is also important because:

• It conveys self-confidence and authority – you will appear nervous and unsure if your gaze is constantly shifting.
• It helps build trust – many people are inherently suspicious of those who are unable to make and hold eye contact.


4. Monitor body language
It is not only what you say that helps get your message across, it is also what you show. Our words are infused with meaning by our delivery and body language. What you say should be consistent with what the listener sees. When you are the listener your body language should send an unspoken signal that you are committed to using communication – or at the very least this exchange – as a tool for understanding.

• Adopt a relaxed posture.
• Lean forward occasionally and avoid crossing your arms.
• Sit straight with your shoulders back and try not to fidget
• If possible, turn your body toward the other person.
• Do not stand over the other person, such a position can be seen as threatening or intimidating.
• Come out from behind your desk.
• Use physical contact, such a touching a shoulder, only as appropriate.


5. Ask for and offer clarification and feedback
Again, the goal of successful communication is to arrive at a common understanding. The listener and speaker can achieve this by:

• Restating a point to check for understanding
• Asking questions when a point is unclear
• Looking for facial cues that suggest you and the listener are not on the "same page"
• Stating your position clearly and honestly
• Refraining from expressing opinions as facts
• Expressing disagreement with the position without belittling the person
• Stating calmly and respectfully why you agree or disagree with what you have heard
• Waiting until the speaker has finished before you begin talking

6. Be mindful of your speech and tone
Have you ever known someone that was consistently able to say the unpleasant without causing an unpleasant reaction? Very often such success is in the tone and choice of words. When you are the speaker:

• Use words that the listener understands – shared language can often lead to shared understanding.
• Speak slowly and clearly.
• Learn to convey passion for your position without shouting.
• When you are nervous or anxious, pause for a deep breath or a quick internal pep talk so that your voice does not shake. This strategy may also be helpful when worries or a bad day make your words sound unintentionally angry.
• Choose your words with the listener in mind. Our worlds are becoming more culturally diverse. It is important to understand that different words may evoke different responses depending upon the listener's worldview.

What about written communication? Try these tips:

1. Whether it is a quick email or a letter on bond paper read your message for clarity, punctuation and spelling errors – always spell names correctly.

2. State what you are looking for in terms of next steps. If you are hoping to set up a meeting, say so and list a few possible dates and times. Are you expecting a follow up phone call? By when? Again, be clear about the action, if any, you expect to come from your written communication.

3. Avoid using written communication to hash out a disagreement or solve a problem. Instead, respectfully state the problem as you see it, express confidence that it can be addressed and ask for a meeting.

4. Understand that anything you write may fall into unintended hands – enough said.


Related Articles
Editor's Picks Articles
Top Ten Articles
Previous Features
Site Map





Content copyright © 2023 by Barbara Gibson. All rights reserved.
This content was written by Barbara Gibson. If you wish to use this content in any manner, you need written permission. Contact Barbara Gibson for details.