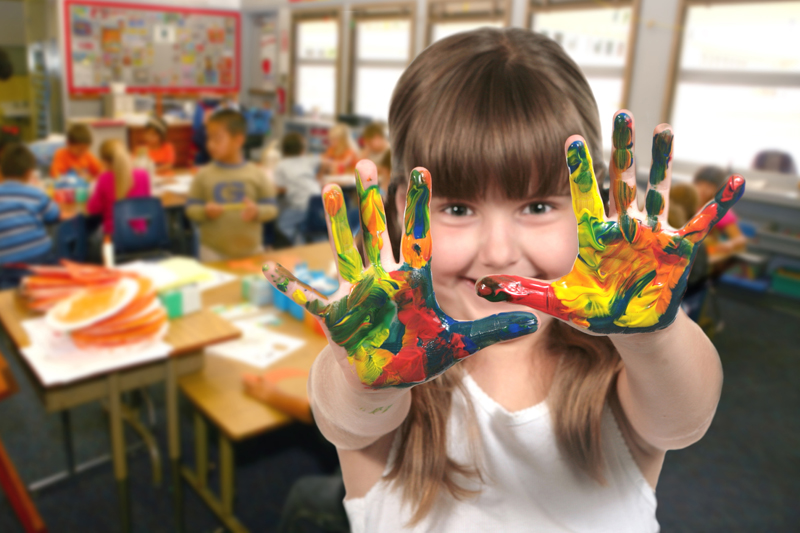 A dream catcher is a handmade hoop crisscrossed with webbing and decorated with feathers and beads. Many Native American tribes believed that dream catchers were powerful enough to capture bad dreams in their web, allowing only good dreams to reach the sleeper. Dream catchers were hung above a child's bed, where they were thought to act as protective charms that would provide a restful sleep.

Kids can make their own dream catcher to hang above their beds. To make the base of the dream catcher, you will need a two to three foot long piece of grapevine. If you have grapevine or bittersweet vine growing nearby, this is an excellent use for it. If you don't have a local source for the vines, you can usually find them in craft stores. Another option is to use a wooden embroidery hoop for the base of your dream catcher.

To decorate your dream catcher you will need yarn or sturdy string, small beads, and feathers. Twine or floral craft wire is helpful for securing the vine into a circular shape.

To make your dream catcher:

Begin by bending the vine into a circular or teardrop shape. Secure the ends together using twine or craft wire. If you are using dried vines from a craft store, you may need to soak them for a few hours until they are pliable and easy to bend.

Next, take your yarn or string and begin to weave it around and across the circle to create a web pattern. It helps to knot one end of the yarn onto the hoop, and then let the kids crisscross the strand however they like to form a web. Tie any loose ends securely.

Now that the base of your dream catcher is made, it's time to dress it up! Cut a few strands of yarn, about two inches long. String beads and feathers onto the strands of yarn to decorate your dream catcher. I like to tie a feather onto the end of a yarn strand first, and then add three or four beads. The feather will keep the beads from falling off while kids string them. Attach the decorative strands to the bottom, sides, and center of your dream catcher as desired.

Tie a loop onto the top of the dream catcher and hang it over the bed. Pleasant dreams!




Related Articles
Editor's Picks Articles
Top Ten Articles
Previous Features
Site Map





Content copyright © 2022 by Kimberly Misra. All rights reserved.
This content was written by Kimberly Misra. If you wish to use this content in any manner, you need written permission. Contact Launa Stout for details.