No Stranger to Child Abuse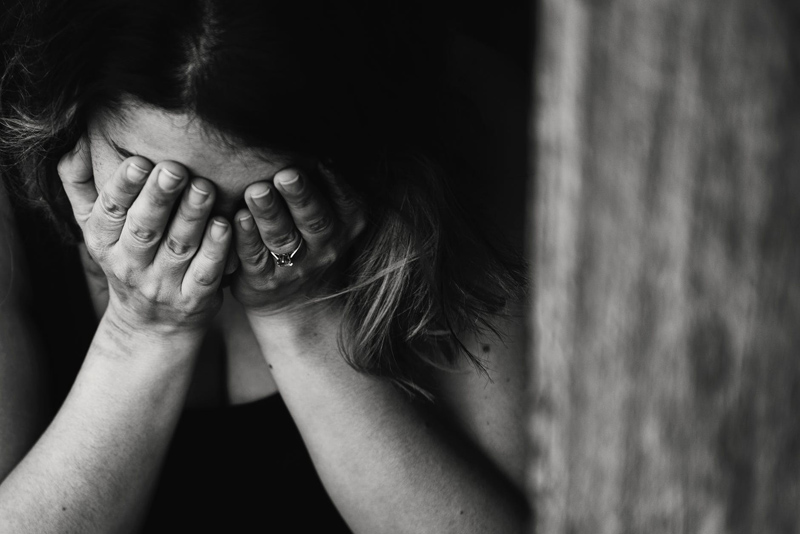 This is not an easy article to write, but a necessary one, I feel. I am no stranger to child abuse. As a child, my siblings and I were abused. My parents were alcoholics and with that came much abuse. My mother was a very mean drunk. But, when she wasn't drinking, she was the nicest person you would want to meet. She has always had a big heart when it came to helping people, unless she was drunk. The alcohol changed everything about her personality. It was definitely a monster.

I remember getting 'spanked' with the belt. I remember watching shoes and other objects fly at my older brothers and sisters. I remember things that happened that I will not repeat here in this article. There were many arguments. Christmas was not usually a happy time because my parents were always drunk. I watched my older brothers and sisters being abused. They were always more abused than me or my younger sister were. My parents had 'special' names for us when we were growing up. They were not good names. They were not endearing nick names. I can say with certainty that each of us were troubled with the names that they gave us. My mom had a lot of fear and there were a lot of conditions on our lives because of her fear. We were raised with that fear. Like I said, I will not write about a lot of what we went through, I just don't feel it is appropriate at this time. However, if any of you would like to talk with me more about it, you may email me here on the site.

I do remember some 'happy' memories with my parents. Those were the times when they were not drunk. I remember going camping. I remember spending most of my time outdoors and playing, only having to come home before dark. I played basketball everyday when I was a kid. There was one day in particular when I was first diagnosed with psoriasis and I was sitting at the feet of my mother, who had just gotten home from work and had not begun drinking yet. I was getting teased at school big time because of the psoriasis that people could see. She stroked her hand through my hair. That was the only time I ever remember her doing that. She told me it would be ok. I have never forgotten those words. They will remain with me forever. Why? Because it showed me she did love me, somewhere deep inside.

Over the past ten years, my mother and I had gotten pretty close. She was still verbally and emotionally abusive when drunk and I learned the skills to cope with that. I would not talk with her when she was drunk as it brought up too much from my childhood and I had a difficult time dealing with what I felt. I saw just how big my mother's heart was, over the past ten years. She helped families at Christmas time to buy presents for their children when the parents could not afford to. She worried about me in my abusive situation with my husband at the time and she worried about our children, since our son was the one that was abused the most out of the two children. She helped me legally while going to court for custody and restraining order issues.

When my mother was very ill two years ago, I went through a lot of emotions. Very, strong emotions. But, I did get to hear her tell me she loved me before she passed and I got to tell her that I loved her.

I also witnessed my children being abused. My son endured most of the abuse from their father. One day, when our son was nine years old he was hurt at our community park, by his dad, and that day changed everything. When he came home and said, "I can't take being pushed around anymore," we left our abuser. I have been through the horrors of the court system first hand and have had to send my children on supervised and unsupervised visitations with their father when they pleaded with me to not make them go. At one point, our son hid in the back seat of the car and refused to go to supervised visitation. Today, they are both rebuilding their relationships with their father and everything seems to be going well. Our daughter is now 16 and our son is almost 18. It has taken years, but they are bonding with their dad. They understand that some of the things he says and does are not ok, but they deal with it as it comes up.

I suppose the reason I have written about this is to encourage others out there that I know what you are experiencing. I know how it feels to have flashbacks. I understand what it feels like to send your child to a visit when they are terrified to go. Please know, readers, that if you need to talk about any of these things, you can email me and I will email you back. Please know that I have walked your walk, to some degree, as no one's journey is the same as another's. But, I do understand and I do care. I look forward to hearing from you. Also know that even though abuse has been an issue in your past, there is hope that relationships can be restored, it may be a slim chance, but it is possible.




Related Articles
Editor's Picks Articles
Top Ten Articles
Previous Features
Site Map





Content copyright © 2022 by Kelli Deister. All rights reserved.
This content was written by Kelli Deister. If you wish to use this content in any manner, you need written permission. Contact Erika Lyn Smith for details.