The Initiates - Book Review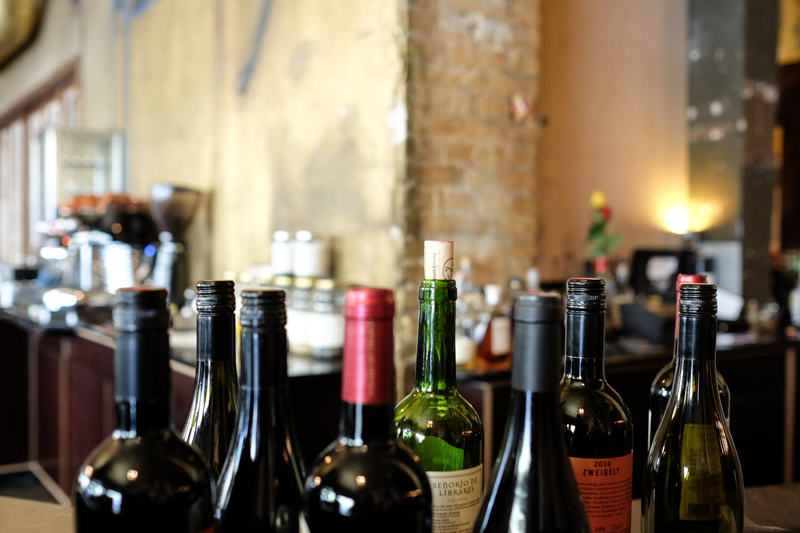 This is the most unusual book I have reviewed for this site. It is also one of the most enjoyable and heart warming. It is a large format, hardback comic book. It's not—to use the fashionable term—a graphic novel because the story told is not fiction. It is a true account of more than a year growing and making wine in a small organic vineyard in France, told in comic book traditions with naturalistic monochrome drawings.
The author is Etienne Davodeau, well known in France for his comic books. He knows little about winemaking and decides to spend more than a year working for wine farmer Richard Leroy. In return he would show Richard something of the life of comic artist and the publishing business.
Richard Leroy is a Parisian banker turned wine farmer who tends 2.7 hectares (6.7 acres) of old Chenin Blanc vines in Layon, Anjou in the Loire region of south western France. He is organically certified yet doesn't mention it on his wine labels and also practises bio-dynamic principles.
The book starts in winter with the two men bent double as Richard shows Etienne how to prune what will be the first of thousands of vines. During a break Etienne takes Richard to his printers in Belgium where he needs to check and approve the final proof of his latest book. Richard wanders through the factory, bemused by the huge hi-tech printing presses.
As the year turns they visit barrel makers, have visits from wine buyers and critics—including from the USA Robert Parker's representative. Richards wines score ninety-plus and Richard pretends to be unconcerned by this visit but Etienne doesn't believe him.
Etienne meets Richard's winemaking friends and tries many different wines and in turn introduces Richard to different comic books and their authors. I must admit I have no knowledge of French comic art but if you do you'll recognise their names and some of them contribute a frame or page in their own distinctive styles.
This book is something different. It's not a textbook, but you'll learn a lot about growing and making wine. It's not 'comics' in that it's not telling jokes and the pictures are lifelike drawings. And I guess it's fair to say, at $30, it's not cheap either. But it well produced using quality paper and in hardback. The language text been translated into American English and there's even a list of all the wines consumed in the book so that it's possible to drink along as you read.
If there is a wine lover in your life whom you despair finding appropriate presents for, this will wonderfully fit the bill.
Title: The Initiates: A Comic Artist and a Wine Artisan Exchange Jobs
Author: Etienne Davodeau
Hardcover: 272 pages
Publisher: NBM Publishing (March 15, 2013)
Language: English
ISBN: 978-1561637034
Size: 8 x 1 x 11 inches
Join the buzz at the
wine forum
.
---

The Initiates
A comic artist works with an artisan wine grower and documents a year in this attractivly drawn hardcover book showing how fine wine is produced from backbreaking work in the vineyard. An unusual gift for wany winelover - or comic fan.


Pinotage
A wine detective story. Come with me as I try to find out the truth behind South Africa's own variety.

Disclosure: Peter F May bought his own copy of The Initiates from Amazon


Related Articles
Editor's Picks Articles
Top Ten Articles
Previous Features
Site Map





Content copyright © 2022 by Peter F May. All rights reserved.
This content was written by Peter F May. If you wish to use this content in any manner, you need written permission. Contact Peter F May for details.