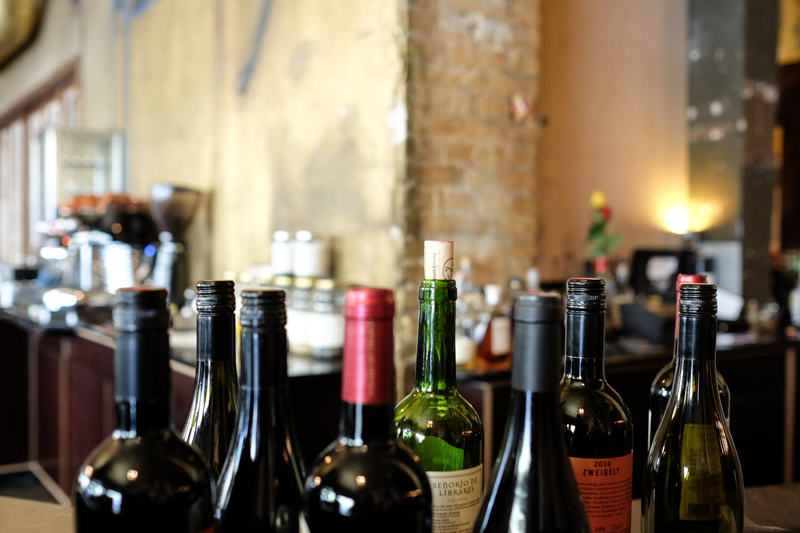 If you're a regular reader of my articles you'll have picked up some wine knowledge. So let's have a little quiz. Five questions, no pressure, there are no prizes and some of the questions may have more than one answer. The answers are at foot of the page.
1) Which is the odd one out and why?
a) Chardonnay
b) Pinot Noir
c) Pinot Meunier
d) Sauvignon Blanc
2) Which is the odd one out and why?
a) Pouilly Fuisse
b) Pouilly Fume
c) Fume Blanc
3) A friend rejects a wine in a restaurant as faulty because it is 'corked'. What was the bottle closed with?
a) A traditional cork
b) A plastic 'cork'
c) A DIAM technical cork
d) A screwcap
4) You're in an Indian restaurant ordering Chicken Madras - pieces of grilled chicken in a spicy sauce. What is the best beverage to accompany it?
a) Red wine
b) White wine
c) Ice cold beer
d) Lassi - Indian yoghurt drink.
5) Which combination of would not be found in a Bordeaux or Meritage wine?
a) Merlot, Malbec, Cabernet Franc
b) Cabernet Franc, Syrah, Cabernet Sauvignon
c) Cabernet Sauvignon, Malbec, Petit Verdot
d) Petit Verdot, Carmenere, Merlot
That wasn't too difficult. Scroll down for the answers and if you disagree, have a better answer or any questions then post them on our
forum
.
Peter F May is the author of
Marilyn Merlot and the Naked Grape: Odd Wines from Around the World
which features more than 100 wine labels and the stories behind them, and
PINOTAGE: Behind the Legends of South Africa's Own Wine
which tells the story behind the Pinotage wine and grape.
THE ANSWERS ARE BELOW
1d) – the first three are grown in Champagne to make the famous sparkling wine but Sauvignon Blanc is not allowed in Champagne
2) - Either 2a or 2c. 2a) because Pouilly Fuisse is made from Chardonnay, the other two are Sauvignon Blanc. Or you could say 2c) because it doesn't have Pouilly in its name, or because it's the name of the grape (a synonym for Sauvignon Blanc), or because it's a name used in the new world while the other two are French. Incidentally the first two take their name from the villages of Pouilly near where they are grown, but they are two different villages, one in Burgundy and the other in the Loire.
3a) is the most likely because it's usually the cork which contains TCA which is the chemical that give wine the off-taste known as 'corked', but sadly sometimes wine is infected with TCA during its production in the winery and is faulty before it is bottled. So in such rare cases it wouldn't matter its closure. However it can be very difficult to convince a waiter that a screwcapped wine is 'corked.' So you get a point for any answer
4) The best drink to order is whichever you prefer. Nearly all foods in all restaurants are spiced even if it's just a grind of pepper. The assumption here is that the spice is chilli pepper and that irritates delicate membranes giving the impression of burning, but people get used to it and many get addicted to it. Drinking ice cold beer doesn't alleviate the heat, except psychologically, because there is no heat. Milk or yoghourt may help soothe irritated membranes, but there is no agreement on what is the best drink to match – despite strong opinions being stated - because everyone's reaction and capacity for chilli is different. Have what you choose. Me? I love chillies and I enjoy a hearty red wine with my Indian meals.
5b) Syrah is not allowed, all the others are. Merlot is the most planted grape in Bordeaux by far and there is very little Petit Verdot and Carménère.


Related Articles
Editor's Picks Articles
Top Ten Articles
Previous Features
Site Map





Content copyright © 2022 by Peter F May. All rights reserved.
This content was written by Peter F May. If you wish to use this content in any manner, you need written permission. Contact Peter F May for details.