Surviving Mixed Doubles With Your Spouse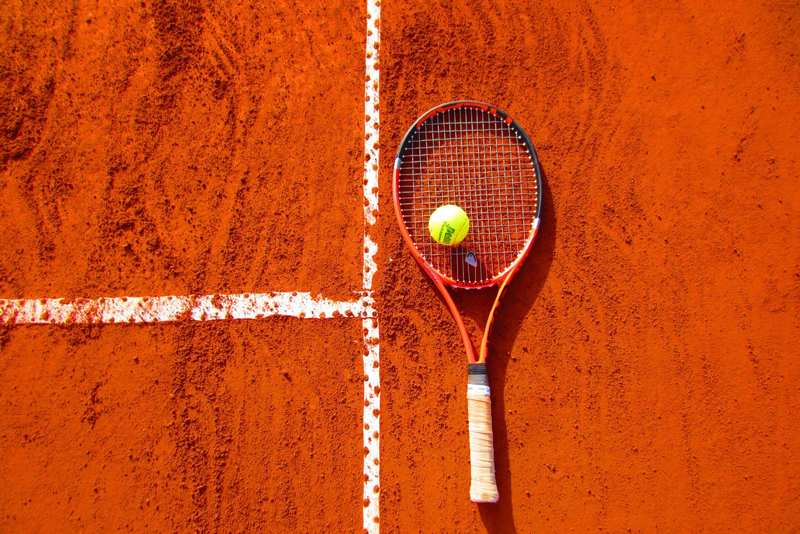 Many married couples play tennis, but most of the time it's not together on the same side of the net. Being husband and wife, they have the perfect built-in partner, yet choose to play with another. While it's not common to play mixed doubles with your spouse, some couples do it. What makes them different, and how are they able to survive?

Here are some tips for married couples, and those with significant others, in the art of playing mixed doubles with a loved one.

Communicate on court
Sometimes the first thing to go is communication. You think you know your spouse so well that you don't have to talk on court, but you do. Doubles is all about communication, and no matter who you're playing with, you need to keep talking. It's easy when your partner is your spouse because you figure they know what you're thinking, but that's not a good strategy for being an effective doubles partner. Make sure to talk often during games and on changeovers, whether it's for encouragement or strategizing, just keep talking.

Treat each other with respect
Living with someone makes you very comfortable being around them, and that closeness translates onto the tennis court. It's sometimes easy to treat a spouse differently on court because you know their strengths and weaknesses better than anyone. Try to play with your spouse as you would with any other doubles partner. Instead of berating him or her for making a bad shot, encourage them and be positive. Do not put undue or added pressure on your spouse, as it will not help them play better, but be supportive instead.

Manage expectations
When you married your spouse, or got together with your significant other, you decided that was the person for you. Maybe even the perfect person for you. Well, there is no such thing on the tennis court and nobody is perfect, so don't expect a flawless partner. It may be that your spouse can do no wrong in your eyes, but try to leave that expectation outside the tennis court because it will only get you in trouble during a game. Realize that everyone makes mistakes, even your spouse, and don't expect more than that.

Be wary of different playing levels
The worst thing you can do is play mixed doubles when the partners are at different levels. This is especially true with husband and wife teams, in that it's hard to be competitive at an intermediate level when one of the partners is a beginner, and even harder to be positive and supportive with it's your spouse. If you are an intermediate-level player, don't arrange a game with your spouse to play against other intermediate-level players. This will be frustrating for everyone on the court, and not fair to your marriage.

Mix it up and play against your spouse
If you find that you are completely incompatible with your spouse or significant other on the tennis court, you can still play together, just not on the same side of the net. If you both love playing tennis, you can still enjoy it together, but with other partners. Find another couple who also plays tennis, and mix up the partners. This is a great way to have fun in a social setting, meet new people, and still do something together. You will probably find yourself laughing more in this setting and having more fun.

Have fun!
The most important thing about playing tennis is to have fun. That could mean being very intense and competitive, or laughing and playing socially. Whichever it is for you and your spouse, make sure everyone is enjoying the game. Your spouse may want to play tennis for fun and exercise, but not care who wins. If you are very competitive, and winning is everything, be very careful when involving your spouse in such a serious match. You may only want to play socially where it doesn't matter who wins and who loses.

When playing mixed doubles with your spouse or significant other, just relax and have fun with no unreasonable expectations. Play as you would with any other doubles partner and use your intimacy together as an advantage. Your senses will tell you how your partner is doing, or maybe what they're thinking, but still make an effort to keep open communications with them throughout the match. Most of all, have fun on court.



Related Articles
Editor's Picks Articles
Top Ten Articles
Previous Features
Site Map





Content copyright © 2022 by Sandy Eggers. All rights reserved.
This content was written by Sandy Eggers. If you wish to use this content in any manner, you need written permission. Contact Sandy Eggers for details.