A Personal Story of Child Molestation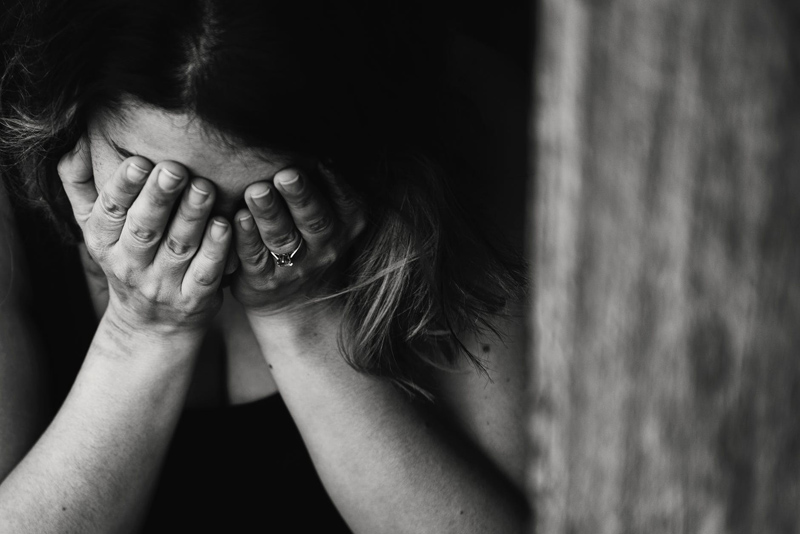 Hello. I am a Mom and this past summer I went through one of the worst nightmares a mother can face short of one of her children dying. I found out that my oldest son had been molesting my daughter.

My entire family is working through the healing process now. We are in therapy separately and as a family. But I thought our story might help another family somewhere along the way; either by recognizing the signs or just by knowing that you are not alone in this.

About 2 years ago, I had some suspicions that things were wrong with my daughter. She had written a story at school that made mention of her "pee burning". She was being very destructive in her room, throwing trash and clothing around. She was still wetting the bed at night- and sometimes during the day (even though she was 8 years old), and she often had stomach aches. But I never suspected my own son.

I did however take her to a counselor and express my fears. Unfortunately my daughter is very shy, and would not open up to this woman. She denied that anything had happened to her, and the counselor believed her. Then the professional set my mind at ease. I felt that surely if a licensed therapist felt my daughter was not being abused, she must be right.

What I did not take into account was how frightened my daughter was of my son.

My son has other mental issues. He suffers from autism. Because of his autism, he goes through horrible rages at times. He has put me into the ER twice. But both times were due to a negative reaction to a new medication that caused a psychotic type episode. In my attempts to restrain him, he beat me badly. He spent both times in a mental hospital in order to level out his medications.

My other children were not at home when these incidents happened, so I never realized how affected they were by them. I had been very careful to try and shield them from my son's rages. But children always notice more than you know. My daughter knew that he had beaten me bad enough that I had to go to the hospital; she had seen the black eyes and bruises afterwards. Even though I explained to them that their brother was not in his right mind when these things happened, she knew what violence he was capable of.

She also knew that he was at least a foot taller and outweighed her by about 80 pounds. I'm sure she never thought of this in numbers, she just knew he was bigger and threatening.

My daughter had also had the habit as a very young child of telling stories, little white lies. She would fake stomach aches in order to not go to school. She has asthma, and knew that by telling me she felt like her chest was tight it would often keep her home. As the years went by, I became more cynical, as did the nurse at school. It got to where I would go ahead and send her to school, then if she did throw up, I'd check her out.

My son knew this and used it against her. He told her that I would never believe her, that I would never help her. To my shame there was even one day that I was in my room that he had her backed against my door telling her these things. I heard them arguing, came out to see what was wrong, and she told me, "He wants the Harry Potter book."

This past summer everything came to a head. I am divorced from their father. They spend summers with him. He felt they were old enough that the two of them could spend the day by themselves while he was at work. When I mentioned this to my children, my daughter went into hysterics. I thought it was because of my son's violence. She absolutely refused to go to her Father's.

Luckily I found another counselor. This happened to be a person who had worked in the school that my daughter went to. Once the school year was up, she opened a private practice, so I took my daughter to her. I was still expecting it to be about my son's violence. Then the counselor came out and said , "Can you join us in my office for a minute?" and my world changed.

My daughter revealed that he had begun touching her and making her undress for him 2 years ago when they went to visit their Dad. But it happened at our house, too. He would sneak into the bathroom while she was taking a shower and touch her. The only thing he didn't do (Thank God) was to ever penetrate her. But the damage done to her self esteem from the other acts was great enough.

Looking back, my instincts 2 years ago were right on. I should have never let someone talk me out of them. True, I never suspected my son, but if I had found another counselor, someone my daughter was more comfortable with – I'm sure we would have gotten to that. That is partially the professional's part, and partially mine.

But what I want to pass on to those of you reading this are some of the signs that I can look back on and see were not normal, but I dismissed.
o Bed-wetting
o Frequent stomach aches
o Frequent "faked" illnesses as bids for attention
o Grossly messy room (trash and dirty clothes spread everywhere, particularly in front of the door as a "barrier")
o Leaving soiled clothing in the bathroom (once again a barrier against the abuser)
o Cutting their hair themselves (anything to make themselves unattractive to the abuser)
o Wanting to sleep with parents
o Frequent Nightmares
o Stories or pictures with the child set far apart from others
o An extreme unwillingness to be alone with someone
As for our family; my son spent several weeks in the same mental hospital he had been in before. Then he lived with his grandparents for awhile. He is now home with us, but at night he sleeps with a lock and alarm on his door. He sees his psychiatrist regularly and is in psychosexual counseling. My daughter sees her counselor on a weekly basis. At times she wants to sleep with me or take a shower in my bathroom instead of her own. That is fine. One day she will not need to do these things, but for now my job is to make her feel safe. I also see a counselor. I need someone to help me be strong for my kids.

They are both my children, and as the parent it is my job to make sure they both get the help and healing they need. What my son did was horrible. Many people think I should hate him, but I can't. He is my son. I love him – I want to fix him so that he will be able to live a normal life one day. I want my daughter to grow up to know that there are good men in the world, that there is a man out there who will love her in the appropriate way. I want her to heal. She will never forget this trauma, but hopefully it will not rule her life.

The most important thing I can say to parents going through this nightmare is this; believe in your child, love your child, hold them, give them what they need, because they will be needy for awhile. They need you to show them what healthy love is, so that they can grow up and have it for themselves one day.

My prayers and blessings go out to all of you going through this.



Related Articles
Editor's Picks Articles
Top Ten Articles
Previous Features
Site Map





Content copyright © 2023 by A Mom . All rights reserved.
This content was written by A Mom . If you wish to use this content in any manner, you need written permission. Contact Erika Lyn Smith for details.