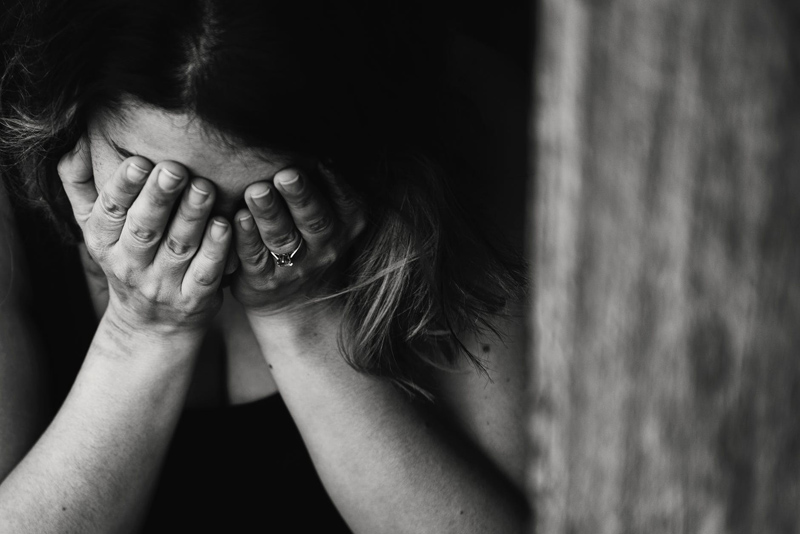 Many times, people ask how abuse can be happening in the home when all appears to be normal to the outside world. Normal, of course, is defined differently by each person. What is normal to one is not normal to another. Abuse happens behind closed doors. No one else knows of it, except those living through the trauma of it.

Most abusers do not abuse their spouses and children in front of other people. On the contrary, they seem to strive to present themselves in a good way to others outside of the family. The abuser will do everything within their power to present themselves as a good citizen of their community. Those outside of the family see an entirely different person than the abuser's family sees.

Behind closed doors, the abuser works through a vicious cycle of power and control. They use many methods with which to gain that power and control. They may abuse physically, mentally, sexually, emotionally, or psychologically; however, it is still done through power and control. This is important to the abuser since it keeps the cycle of abuse fresh in the hearts of minds of their victims, which gives the abuser the adrenaline that they thrive on.

The victim, behind closed doors, lives through the harshness of the abuse. They endure the pain, trauma, torment, and ugliness of abuse. Their bodies wear the scars of abuse. Their minds and emotions are worn down by the abuse. They see the dark side of their abuser. The live in a constant fear of the unknown. They walk on eggshells in order to prevent further harm and trauma. It is behind those closed doors that the victim is beaten into submission by their abuser.

It is important to note that those in the community do not ever see the dark side of the abuser. Perhaps they see the upstanding citizen within their community. Or perhaps they see the person that is giving, kind, and seemingly compassionate. The outside world is completely oblivious to the abuse that is occurring in the home, behind closed doors.

Therefore, when the abuse is disclosed to those within the community, they are literally shocked to learn of it. Many people within the community will comment on how normal the family appeared to be. Again, who really knows the true definition of normal. As I said before, what is normal to one person is certainly not normal to another. For example, normal to a victim of child abuse is pain, trauma, and beatings. However, normal for a healthy family is love, peace, and togetherness. Those that are outside of the family have no idea what is happening behind closed doors, until it is disclosed, or a child is brutally beaten or killed from the abuse.

How then can we help the children? How can we know what is happening? One important thing to remember is that we should all be taking an active approach within our communities. Get to know your neighbors. Stop by with a plate of cookies during the holidays. Offer your help with housecleaning. Have neighborhood barbeques. There are many ways in which we can get involved in our communities. Once we begin to do that, we will know when something just doesn't seem normal for a child. We will be able to spot red flags or warning signs of abuse occurring. I encourage you to get involved in your community.



Related Articles
Editor's Picks Articles
Top Ten Articles
Previous Features
Site Map





Content copyright © 2023 by Kelli Deister. All rights reserved.
This content was written by Kelli Deister. If you wish to use this content in any manner, you need written permission. Contact Erika Lyn Smith for details.