A Visit to Cape Lookout State Park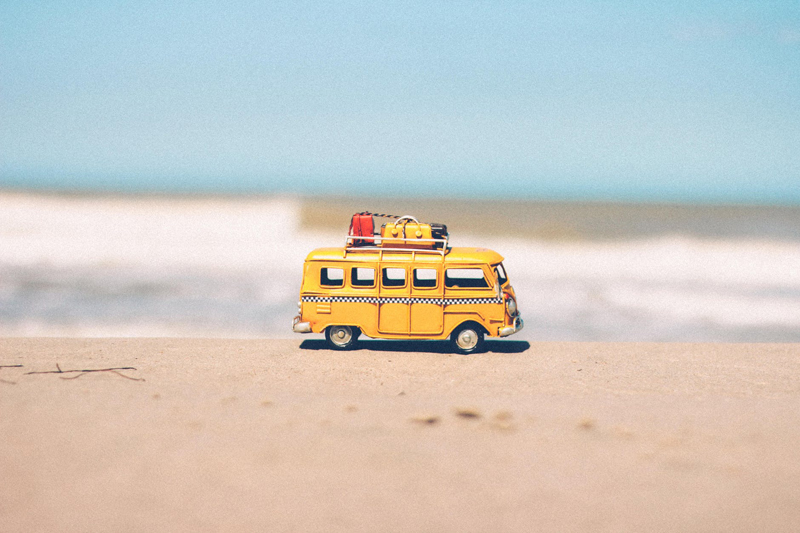 My first visit to Cape Lookout State Park was during a tent camping trip back in 2004. Since it was July 4th weekend, naturally, I packed the usual beach attire—shorts, t-shirts, and my bathing suit. I also brought a light jacket, just in case. Little did I know at the time that it's quite likely to be cold on the Oregon coast no matter what time of year it is—especially at night. That was the last time I packed my swimsuit on an Oregon coastal trip. But it wasn't the last time I visited the coast. Oregon is home to some of the most incredible beaches I've ever seen. And the scenery at Cape Lookout State Park is no exception. This park, located about 11 miles west of the town of Tillamook, is gorgeous.

The visual treats begin way before you reach the park, since all roads leading west are scenic, but the last few miles are especially inviting. The winding, country road has picturesque views of Netarts Bay to your right as you approach the state park entrance. Once you check in, it's just a short drive to your campsite.

The campground has several loops. The combined A/B loop is just steps from the beach and has sites that range from open meadow to shaded, but they don't have hookups so RVers will want to get a site in the D or C loops where the 38 full-hookup sites are located. These back-in sites—ranging from partially to extremely shady—are relatively private, each one being nestled into the surrounding trees and shrubbery. As you're setting up camp, be sure to open up your windows and let in some fresh air. Hear that sound? Yep, it's the ocean. Because of its close proximity, the surf can be heard from almost every campsite.

Once set up in your site, it's time to check out the campground. If it's overcast or rainy, you'll notice how mystical the trees and neighboring hills appear as they will most likely be enshrouded in a hazy fog layer. As you wander around the loops, you'll discover that the park is very well maintained. You'll also be pleased to find that bathrooms are plentiful, and the ones that you encounter will be sparkling clean.

Now it's time for your short walk to the ocean. There are three access points to the beach, and once you walk over the protected dunes, you are greeted with an expansive and breathtaking view of the Pacific Ocean. You'll be able to gawk at Cape Lookout to your south and Oceanside Beach to your north. And maybe you'll even be one of the lucky ones to catch a glimpse of a seal pup, especially if your walk is taken in the early morning.

And speaking of walking, exercise opportunities abound in that form. Yes, walking up and down the beach is one avenue. There are also several hiking trails. For those in the mood for a nice long hike, take the North Trail south to the Cape Trail and walk out to the Cape Lookout Viewpoint and back to the campground again. That will net you around 10 miles total and is a nice, respectable walking distance. The trails are a great place for identifying the local flora and fauna. Some of the trees you will find on these trails are western red cedars, western hemlock, and red alders. Shrubbery and other plants include skunk cabbage, salmonberry, salal, and evergreen huckleberry.

Perhaps you aren't in the mood for any extensive hikes. Lazy strolls along the beach, or just setting up your camp chair and gazing out at the ocean are great options too. Whatever you end up doing, you'll be content because you just so happen to be in one of the prettiest state parks on the west coast.

A few helpful tips:

--Do get ready for a bumpy ride into the park. Several miles of the road leading to the park entrance is packed with potholes.
--Pack all the food you'll need before arriving at the park. The park doesn't have a snack bar or convenient nearby restaurants.
-- Bring your layers and rain gear. This is, after all, an Oregon campground and anything goes weather-wise.
--Cell service is available with most carriers, although it can be spotty. Our Sprint phones had one or two bars but often could be found toggling in and out of digital roam. Make any really important phone calls before you arrive at the park.
--All Oregon State Parks are popular during the warmer weather months, especially on the weekends. Reserve early or plan your RV trip during the weekdays while everybody else is at work.








Related Articles
Editor's Picks Articles
Top Ten Articles
Previous Features
Site Map





Content copyright © 2021 by Erin Floresca. All rights reserved.
This content was written by Erin Floresca. If you wish to use this content in any manner, you need written permission. Contact Erin Lehn for details.