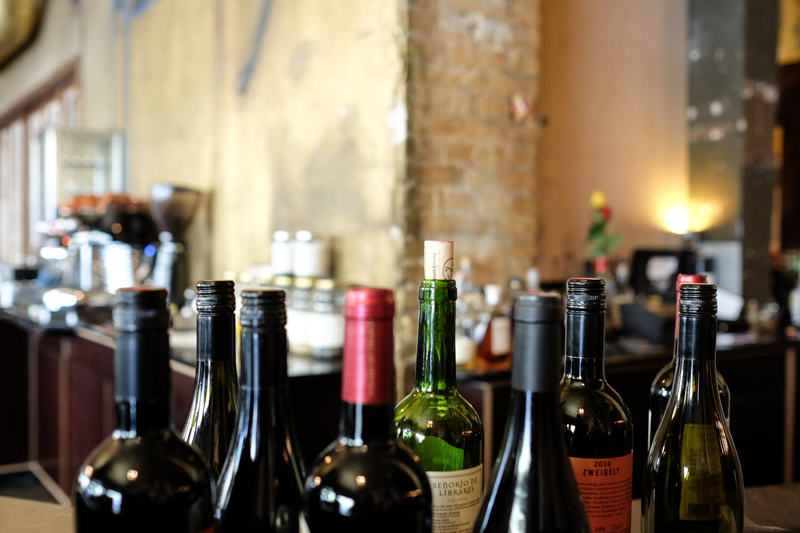 Shockwaves reverberated through the world's press and online with the news that the French, of all people, should so such a thing after an announcement by a Bordeaux company that it was launching a wine flavoured with cola.
"Coca-Cola-flavored wine launched in France" was the headline in New York City's 'Daily News'. 'Coca-cola Rasa Wine Dirilis di Prancis' screamed 'Inilah' in Indonesia accompanied by a photo of Coca Cola bottles.
Some alleged it was intended to encourage young drinkers, others remarked how marketers were desperate to get the French consuming wine again, as sales have dropped considerably there and some suggested the drink was intended for Asia's sweet palate.
The drink, named Rouge Sucette, which means Red Lollipop, doesn't actually contain any Coca Cola or indeed any other cola drink. It is red wine diluted with 25 percent water down to 9% alcohol, with added sugar and cola flavouring.
The reaction to the new drink is surprising because diluting and flavouring wine has been going on throughout history, with the Romans adding honey, herbs and sea-water to their wines. What is Spain's Sangria but flavoured wine? In the USA and elsewhere you can buy readymade Sangria drinks.
The French have a long history of flavouring wines. Vermouth is wine with alcohol added to stabilise it and flavoured with a secret mix of herbs. It was popularly taken neat as an aperitif and it is an essential ingredient around 200 cocktails including the Manhattan and Martini.
Buck's Fizz and Mimosa are made by adding Champagne to orange juice, while Italy's Bellini mixes Prosecco with white peach puree. The Kir comes from Dijon, in the heart of the Burgundy wine region, and is dry white wine mixed with Cassis, a locally made blackcurrant liqueur. Use Champagne as the wine and it becomes a Kir Royale.
Add sparkling water to a glass of white wine and you have a Spritzer long drink, refreshing in hot weather and halving the alcohol in each glass.
Adding cola to red wine is not unknown. In Asia, where one way to display status and wealth is to serve expensive Bordeaux wines, drinkers have been seen adding Coca Cola to make the tart dry red wine more palatable.
Maybe the makers of Rouge Sucette had been to neighbouring Spain and observed the popularity there of a drink called kalimotxo. Take a tall glass, load with ice, and fill with 50/50 red wine and Coca Cola. It is also known as Rioja Libre after the rum cocktail Cuba Libre because the dry red was from Rioja. Now it is also commercially bottled as Kalimocho.
What do you mix with your wine? Tell us on our
forum
.
Peter F May is the author of
Marilyn Merlot and the Naked Grape: Odd Wines from Around the World
which features more than 100 wine labels and the stories behind them, and
PINOTAGE: Behind the Legends of South Africa's Own Wine
which tells the story behind the Pinotage wine and grape.
---


Related Articles
Editor's Picks Articles
Top Ten Articles
Previous Features
Site Map





Content copyright © 2022 by Peter F May. All rights reserved.
This content was written by Peter F May. If you wish to use this content in any manner, you need written permission. Contact Peter F May for details.