Finding Meaning in Your Dreams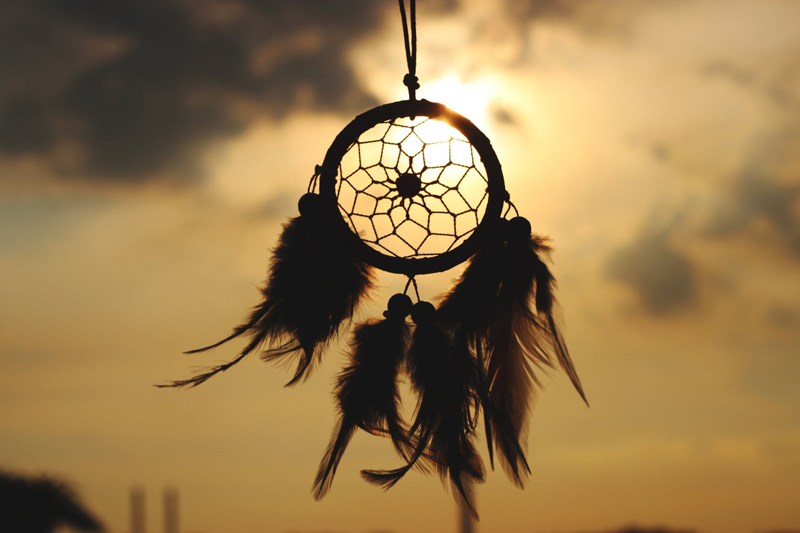 Dream interpretation is obviously one of my favorite areas of study. And as much as I enjoy hearing others' dreams and as much as I enjoy interpreting dreams for others, I actually prefer helping other learn how to interpret their own dreams. The best part of interpreting one's own dreams is that not only is the information more likely to be more accurate, the process itself leads to greater self-awareness and self-integration. Below are some tips on interpreting your dreams.
Recollection
It seems rather obvious to say, but recalling one's dream is absolutely imperative to interpreting the dream. See the links below if you have trouble recalling your dreams--there are helpful tips to improving your dream recall.
However, assuming that you have relatively good dream recall, here are some ideas to help you improve what's already in good shape.
First, I cannot stress enough the importance of writing down your dreams in some form immediately upon waking. Some people like to make "Dream Journals" and write down their dreams as if they were writing a story. Other people like to simply jot down their dreams in outline form. Find whatever method is most effect for you.
Noticing the Not-So-Noticeable
No matter what method of dream recording you use, try to be sure that you include all the symbols in the dreams--even one's that seem superfluous or trivial. For example, try to notice if there are pairs of symbols, or numbers in the dream such as an address or a date on the letter. Never forget to take note of colours. If words appear in your dream, take note of the words and never forget that dreams love to speak in puns and also like to take advantage of wordplay. Follow the links below for more information on colors, numbers, and wordplay:
Color – Dream Symbol
Numbers in Dreams
Names, Puns, and Wordplay
You Are the Star
Another aspect of dreaming that I can't emphasize enough is that in many cases, all of the characters in your dreams are aspects of you. That is not to say that your dreams may not be processing some relationship issues or that in all cases every character represents something else, but it is to say to look to your inner self before looking outside yourself. For example, if you have constant dreams of an ex, ask yourself what you associate with your ex that might be relevant to you. Did you find him or her to be annoying? Is there something or someone currently annoying you? Or, alternatively, did he or she have talent you admired? Is that talent one that you would like to pursue yourself? Look to see how people or symbols might be translated into metaphors rather than looking to literal interpretations.
Trust Yourself
One of my favorite quotes of Carl Jung regarding dream interpretation is, "Learn all you can about mythology and then forget it." Jung understood that while there are symbols that are part of the collective unconscious that show up in mythology as cross-cultural symbols, one's own association takes precedence over any standard interpretation.
Before looking to any dream dictionary or encyclopaedia, look to yourself. Ask yourself what the symbols in the dreams mean to you. With what do you associate each symbol? Your association
always
trumps any dictionary's interpretation. For example, snakes may appear as mythological symbols of wisdom, however, if you personally despise or have a phobia of snakes, it is unlikely that they are showing up in your dream as some kind of positive harbinger of gaining knowledge! Make your own associations first, and then look to a dream dictionary.
More information on dream interpretation can be found at the links following this article.
Until next time, sleep well and dream out loud!
*~Aisling Ireland~* is an ordained Spiritual Counselor providing dream interpretation and Tarot readings. To make an appointment check out her website at:
Sang-Realta Spiritual Counseling
Amazon's Kindle is a wireless portable reading device that allows you instant access to books, magazines, and more - learn more about it by following the link below. Shiva Rea's yoga dvd is one that I personally use to work out. You can find it as well by following the link below.
You Should Also Read:
Remembering Your Dreams: Part One
Remembering Your Dreams: Part II
Interpreting Your Dream


Related Articles
Editor's Picks Articles
Top Ten Articles
Previous Features
Site Map





Content copyright © 2018 by Aisling Ireland. All rights reserved.
This content was written by Aisling Ireland. If you wish to use this content in any manner, you need written permission. Contact Lori Chidori Phillips for details.