Names, Puns, Wordplay - Dreams Symbols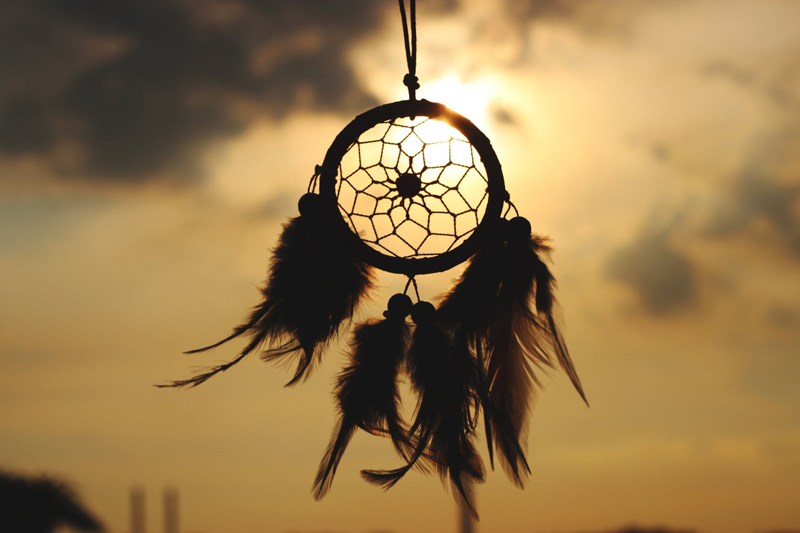 Oftentimes names or words show up in dreams. Sometimes we dream of the names of states, the names of people, or sometimes a word may show up all by itself on a billboard, a sign or in a dream book. When words show up, it is important to take a second look at what they may mean. This is especially true of names.
For example, what if one dreams of Eliza Doolittle? One might immediately think of the movie "My Fair Lady" and if this movie has particular resonance with you, that may indicate its meaning. However, if one simply picks apart the name "Eliza Doolittle" we can see that some puns in the name: 'lies do little', or 'he lies a little'.
Sometimes the word might not be so easily found. For example, if one dreams about a car with bad brakes the dream might indicate that there is a situation is out of control. On the other hand, if one listens to the word 'brakes' one finds another meaning--'breaks'. This dream might mean that one feels as if one has had 'bad breaks' in life.
State names are particularly interesting dream symbols. Not only is there the name itself available to decipher, but the meaning of the word 'state' itself. A 'state' may indicate a mode of being, the condition of the emotions or the psyche. For example, dream one is in the state of Virginia may point to feelings of virginity, of newness, purity--the 'state' of virginity--unblemished and fresh.
The abbreviated name of the state may also point to its dream meaning. North Carolina for example is abbreviated as NC and could mean one feels 'antsy' or can be telling one to look "and see".
City names sometimes appear in dreams as well. Seattle might mean 'see it all', Huntsville might provide the answers to what one is 'hunting'. Athens might actually be an appearance of the Goddess Athena--the Goddess of wisdom.
Even planets may show up as puns in dreams. All the planets are named for Gods and Goddesses--looking at the symbolism of the God or Goddess of the planet in the dream may give deeper meaning to the symbol.
Sometimes words appear as anagrams as well as puns. For example, dreaming of the Goddess Hera may not only point to the symbolism of the Goddess herself, but may be an anagram for 'hear'. The dream may be screaming 'listen'!
Dreams are marvelous creatures with unlimited creativity. They find ingenious ways of communicating with us each night. Exploring their meanings in depth will enrich and transform your life. Learning about how they communicate with words can lead to amazing insights.
As always, sleep well and dream out loud.
*~Aisling Ireland~* is an ordained Spiritual Counselor providing dream interpretation and Tarot readings. To make an appointment check out her website at:
web.mac.com/aisling.ireland
Two of my favorite reference books are the two below by Barbara Walker. Both have interesting information about god/desses, mythology, and symbols. I use both frequently to help interpret symbols in my own dreams!
You Should Also Read:
Dream Symbols - Abstract Ideas
Native American Symbols


Related Articles
Editor's Picks Articles
Top Ten Articles
Previous Features
Site Map





Content copyright © 2023 by Aisling Ireland. All rights reserved.
This content was written by Aisling Ireland. If you wish to use this content in any manner, you need written permission. Contact Lori Chidori Phillips for details.