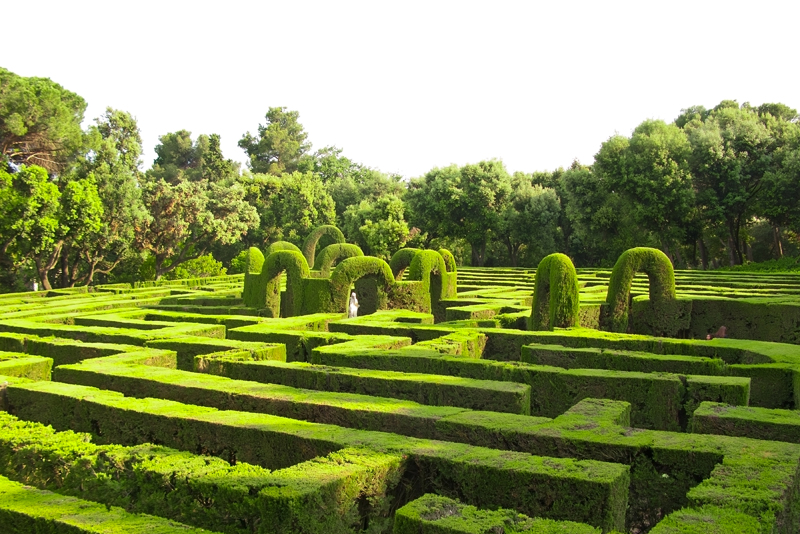 Although Lavender is strongly associated with English gardens, it was actually brought to England by the Romans nearly two thousand years ago. It was embraced by the British, however, and has been an essential part of English gardens ever since. It's said to help calm the nerves and its scent is popular in potpourri, hand cream and bath oils. It also has antiseptic properties, and this is mainly why the Romans used it in their baths.
The origin of it gives you a good idea of how to grow Lavender. Imagine the well-drained slopes of the Mediterranean coast, and you'll know exactly where to plant it: At the top of a bank, not at the bottom. Or, in any soil that's very well-drained. Lavender doesn't like wet feet, so be sure to give it those conditions and it will thrive.
It likes a neutral to alkaline soil, so if your soil is somewhat acid, add some lime to the soil before you plant Lavender. Autumn is the best time to add lime to the soil, so the soil has all winter to adjust.
Plant Lavender in the spring, in full sun. It should survive well in American gardens that are located in zones 5 to 9.
Lavender works beautifully as an edge along a walkway. Then, as you walk through your garden, you will brush against the leaves and flowers, releasing its scent which helps to calm you with the sweet fragrance.
My favorite variety is Lavendula angustifolia, Munstead, because of its deep purple flowers. It grows 12 to 18 inches tall. Hidcote is another good variety.
Lavender flowers in early summer -- early June here in my Pennsylvania garden. If you want to cut the flowers for drying, cut the flower stalks just as they start to open. Hang them upside down for a couple of weeks so the stalks straighten out. Then tie a ribbon around small bunches and place them on windowsills or tables to release a light scent. I also place a large bunch in a vase in my bathroom so I can enjoy it for the remainder of the year.
Cutting the Lavender will frequently force a second growth of flowers later in the summer or early fall, although they will be much fewer in number.
In mid-spring (late April here in Pennsylvania), cut the top of your Lavender back by about a third. Also remove any dead wood. This will rejuvenate the plant and encourage lots of new flowers for the summer. Don't cut the plant all the way to the ground, or you will probably kill it!
For a lovely book on using Lavender to create crafts, click on the Amazon link below.
View my YouTube clip on how to prune Lavender by clicking here
You Should Also Read:
Easy to Grow Perennials
Using Herbs in an English Garden
English Garden dried flowers


Related Articles
Editor's Picks Articles
Top Ten Articles
Previous Features
Site Map





Content copyright © 2023 by Carol Chernega. All rights reserved.
This content was written by Carol Chernega. If you wish to use this content in any manner, you need written permission. Contact Carol Chernega for details.