The Black Dogs of Ghost Stories and Folklore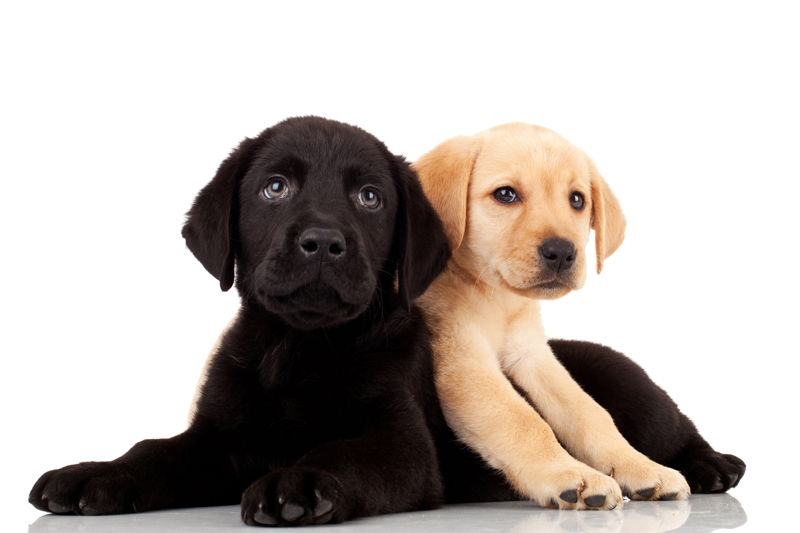 Black dogs have long made their mark on the world's folklore and in their ghost stories. When you look at some of the stories, it's no wonder these beautiful creatures are often overlooked by potential adoptees -- often the first to be euthanized and the last to be adopted -- but no one can deny that some of these ghost stories and folklore tales make excellent campfire stories. And, in some cases, they also make for inspired works of classic literature.

Many of these stories seem to come from the British isles, where many townships and counties have their own black dog that they have told stories of for generations.

Freyburg is a massive black dog rumored to prowl the English countryside around Norfolk. In some versions of the story the dog harries all travellers, while in other tales he specifically targets the overly drunken.

Newgate Prison, one of London's most notorious prisons and once home to the likes of Giacomo Casanova, Sir Thomas Malory and Daniel Defoe, had its own ghostly black dog that was said to stalk the halls of the prison before men were executed. The legend takes an even more gruesome turn when the dog disappears from the prison, said to be chasing men who killed and ate another prisoner before escaping themselves.

The yeth hound has one of the most heartbreaking stories associated with it. Roaming the Devonshire countryside and filling the nights with its deperate wailing, this headless black dog is said to be the spirit of a child who died an untimely death before being baptized.

One of the oldest stories of ghosts and hauntings in England involves a black dog known as Black Shuck. The dog is said to roam the countryside, and those who look into its eyes will die within the year. Other stories of Black Shuck have him appearing to women who are travelling alone; in these stories, he often acts as an escort to see them safely to their destination, scaring off potential threats. Of all the black dog myths, there are the most recorded sightings of Black Shuck -- and sightings still continue today.

Dartmoor also has its share of black dogs, some of which are said to be the inspiration behind Sir Arthur Conan Doyle's Hound of the Baskervilles. With Dartmoor's difficult terrain and constantly fluctuating weather, it's no wonder. Similar to Black Shuck, the Wisthounds (and the black dog of the Isle of Man) are said to bring death within a year's time to anyone who sees them. The same area is said to be haunted by another black dog that is the spirit of a man named Richard Cabell. Cabell is said to have sold his soul to the Devil in exchange for immortality, and lives out that immortal life in the body of a black dog at the head of a pack of hounds.

Not all black dogs of folklore are bad luck. The Gurt Dog is said to be found in Somerset, where he is so trusted that children freely play n the countryside as their mothers know they will be protected by the Gurt Dog.

While England and Wales are the main sources of stories about black dogs good or evil, they can also be found in other areas. German folklore suggests that when the Devil comes to walk the night on Earth, he takes the form of a large black dog. Similar stories about shape-changers and dogs with demonic origins are told throughout Central America.

The church grims are a dark part of church folklore from Scandinavia to the British Isles. When the first Christian churches were being built in pagan lands, the builders would often sacrifice a black dog to the construction of the church. It was believed that the dog's spirit would remain there as a guardian.

Perhaps it is generations of hearing these stories that has made humans prejudiced against black dogs -- and black cats -- whether we know it or not. A Google search for 'black dog rescues' will bring up some startling and eye-opening statistics. Hopefully there will soon be a balance between telling these wonderful tales and giving our black dogs the respect that they deserve.


Related Articles
Editor's Picks Articles
Top Ten Articles
Previous Features
Site Map





Content copyright © 2022 by Debra Kelly. All rights reserved.
This content was written by Debra Kelly. If you wish to use this content in any manner, you need written permission. Contact Bettina Thomas-Smith for details.